Introducing my new DD/winter beater. It is a 2005 Subaru Outback 2.5i in what Subaru calls Champagne Gold Opal, more commonly known as Lesbian Gold. It is a Premium with the cold weather package (heated seats!) with 198k miles and a manual trans.
A couple weeks ago now I was vacuuming my 2002 WRX and noticed that dirt seemed to be collecting on the back seat at an advanced rate. Additionally the left rear seat belt seemed to be jammed and there was silt coming out of the c-pillar. Long story short, this is how I discovered serious rust in the rear strut towers. That, with the tender rear subframe and some other factors, brought the car past the point of diminishing returns and I decided to move on
WRX: https://grassrootsmotorsports.com/forum/build-projects-and-project-cars/2002-wrx-winter-beater/91754/page1/
I started the search for the replacement, not really sure what I wanted. I saw this car posted on CL for cheap claiming fresh head gaskets and timing belt so I decided to investigate. Went up that day, drove the car, decided it was probably a solid choice. I talked to the seller for a while about the car and why I was looking and he started asking about the WRX and if I was interested in selling it as he has a GC Impreza he wanted to swap the engine into. We end up working out a partial trade deal that made us both happy and the next day we swapped cars and I gave him some cash. I kept my good wheels/tires, roof rack, and driving + fog lights.
Passing of the torch: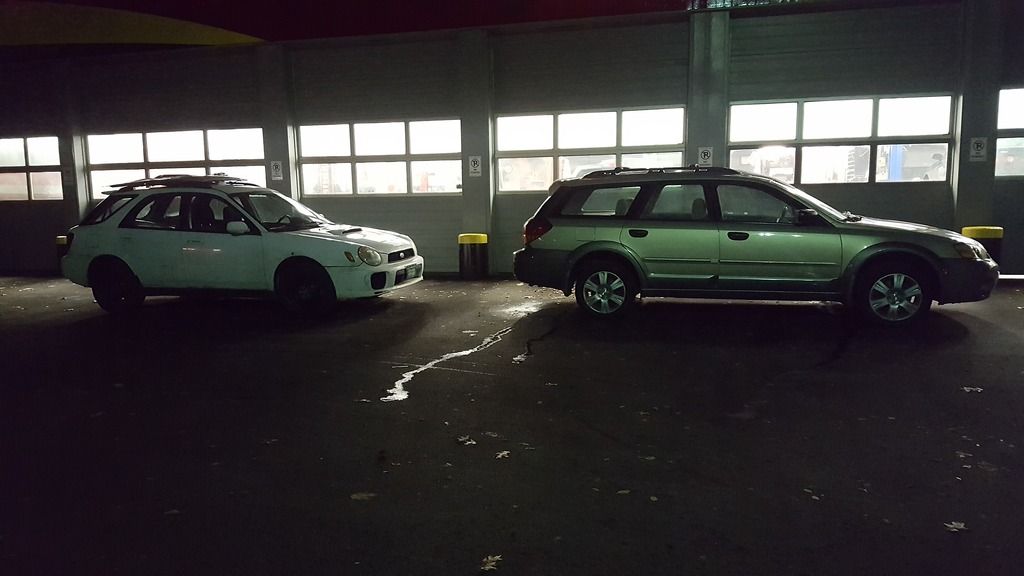 First fillup on the way home: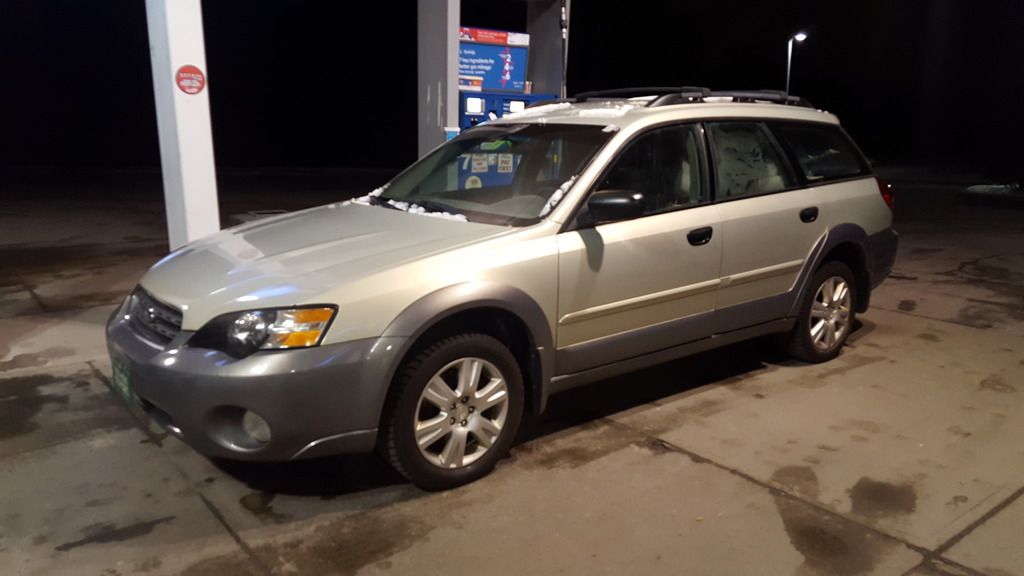 Not even a mile after picking the car up the CEL came on
I cleared the cyl 4 misfire code and it has since come back with cyl 2 and 4 misfires, I suspect a bad coil. A replacement should be here in a couple days.
I picked the car up on Wednesday night. Thursday afternoon I swapped on my WRX's winter wheels and tires and my Thule roof rack. This really helped offset the cars' color...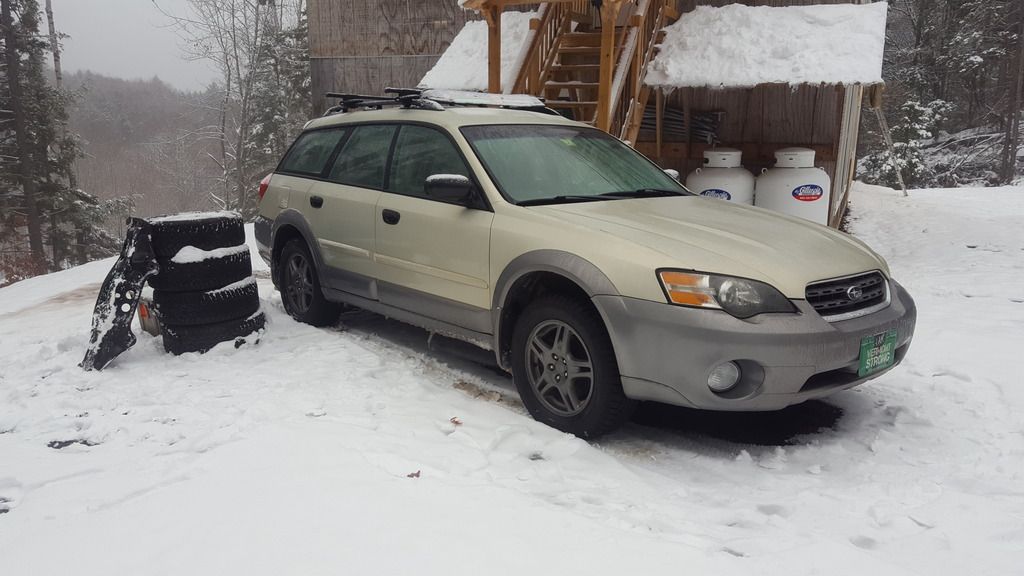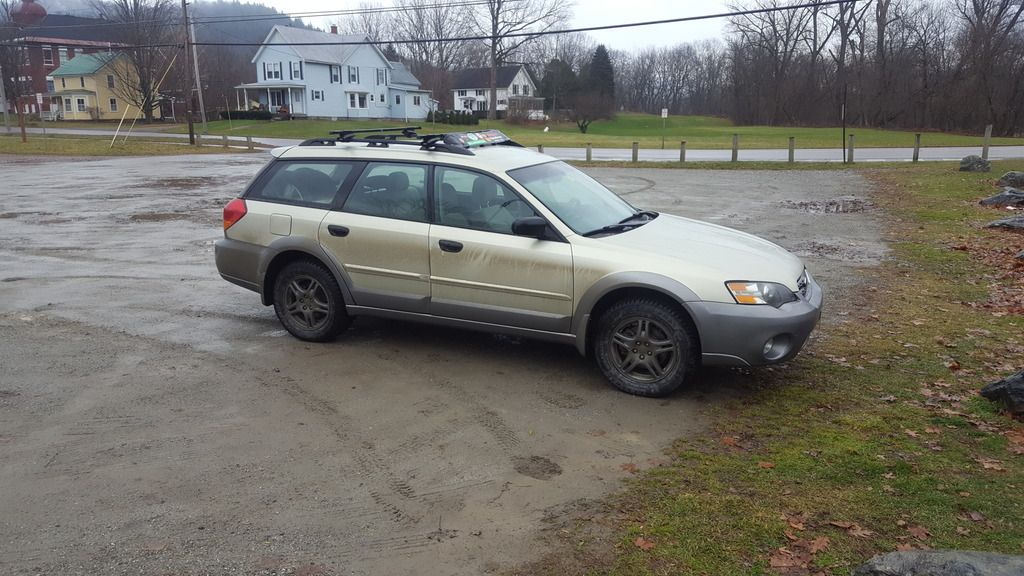 Since then I also threw on my girlfriends' roof box for ski season and ordered a Jazzy Engineering aux in install kit.
As expected the car has some minor issues that I'll be sorting through. No radio reception, rear wiper inop, sticking door handles, etc. Mod plans are minimal to say the least. At some point the Hella 500 driving lights will make the transition, and I may do a strut spacer lift.