So, the first thing I do when I get a new car is to find a set of factory manuals. Everyone say "thank you eBay". These were considerably less expensive than Miata ones would have been!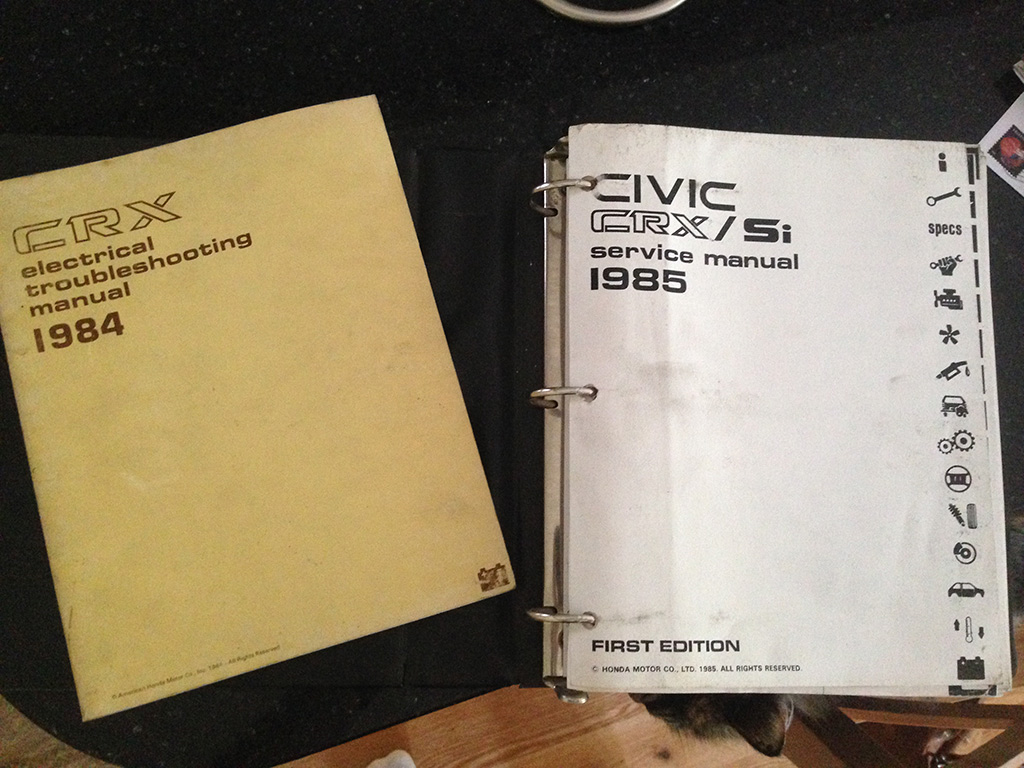 And of course, it's been almost a week now, so it must be time to go to the track. Action shots to follow, hopefully. This picture makes the nose look really weird.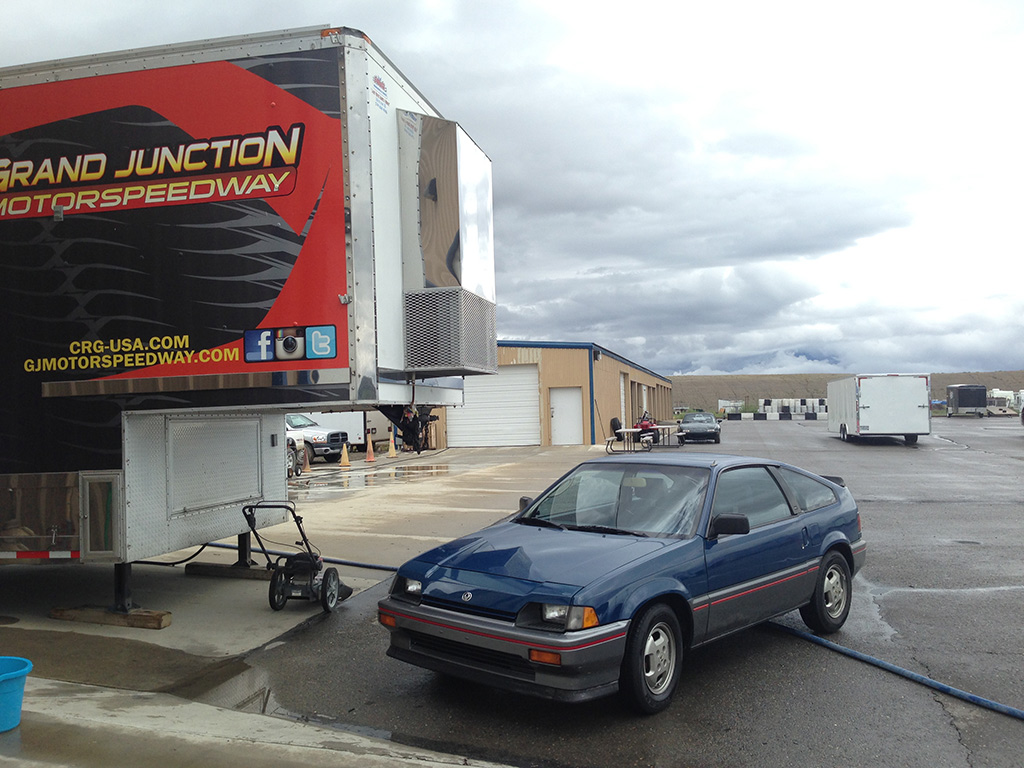 I was supposed to be giving the V8 Miata a shakedown before the big Laguna Seca event in a few weeks, but it was pouring rain so that was futile. I boogied on home and came back with the CRX. The first session was pretty awful, all it wanted to do was understeer, lock front wheels and wheelspin. Second session with a bit more pressure in the rear tires, much the same.
Then the track dried and the car transformed. All of a sudden it could brake and turn in. Cornering was pretty balanced. No oversteer, but I could get the car fairly neutral and adjust my line. I wasn't going fast - you can thank a set of 400 tread wear tires for that - but I was having a really good time. I was learning new things all the time and the car was a willing dance partner.
I'm trying to decide if a bit of front camber or a rear sway bar would be the best choice for waking up the rear. I did get a lot of comments about my spectacular roll angles, so maybe the latter. I'm also going to investigate a clunk from the right front that sounds like a bushing in need.
I have to say, being able to take a near-30-year-old car and push it this hard this soon is pretty refreshing. Janel's giving me a hard time about how much I'm enjoying this car, but it's fun because it's not needy. It's good right out of the box. Yay CRX!