Hi Fellas, I snagged a nice deal on a high mileage '92 Miata with a hardtop and some decent bbs wheels. The goals for this car are to keep it cheap, have a fun weekend driver, occasionally autoX and I'd like to also give rallyX a try. I plan to eventually sell off the bbs and hardtop to get the total investment as low as possible.
I've already got an S50 swapped e30 track car and am working with a team to prepare a '94 Miata for Chump racing, so this one is basically an exercise in frugality. I'd like to bring it to some future $2k challenges.
I found it on Craigslist in Ft. Myers advertised as a '95 for $2,000, which appeared to be an insane deal. I got to the car lot to find a '92 and was pretty disappointed. However, I decided to make some lemonade and offered the dude $1500. He didn't flinch, making me wish I had offered even lower.
The first order of business was some new oem front brake pads $43 on ebay and some new fluids.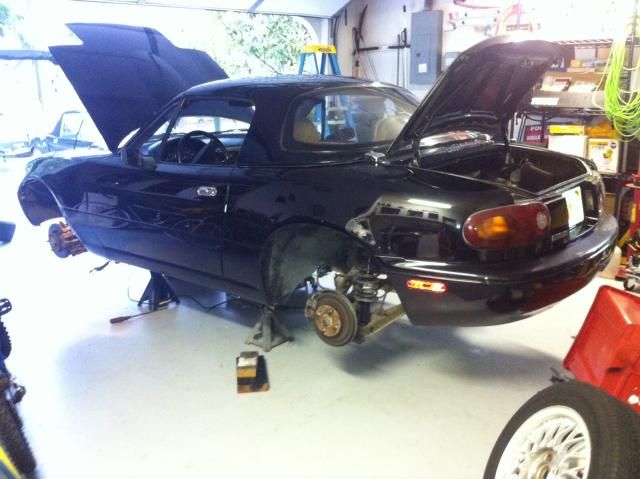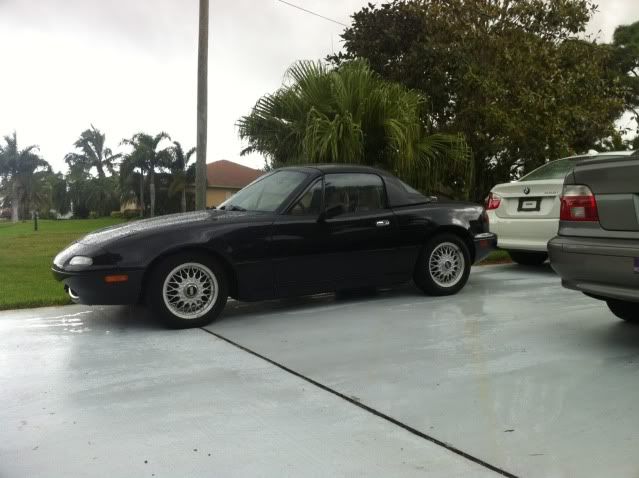 The tires that came with the car were totally shot, so I hunted on the local Miata forum and found some oem 7-spokes with Hancook RS-2s with some decent life left for sale at $100. This also gives me an opportunity to sell the bbs. The seller had some koni yellows in his shed and offered to sell them for another $200.
Here is the lot for $300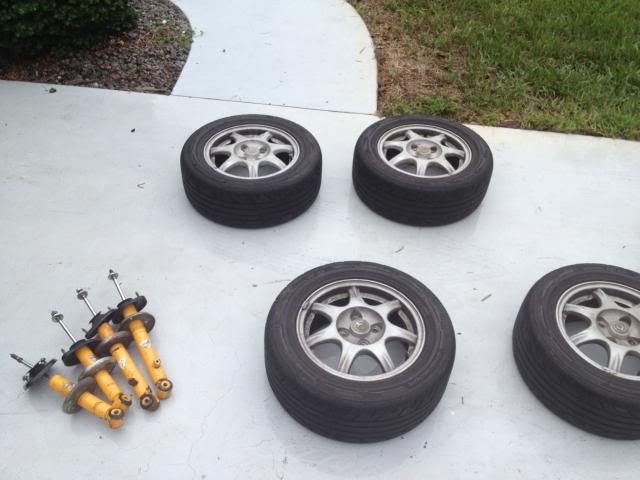 The konis are not yet installed.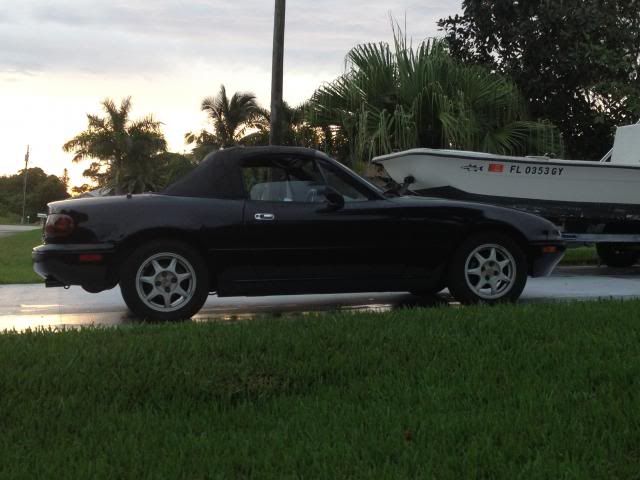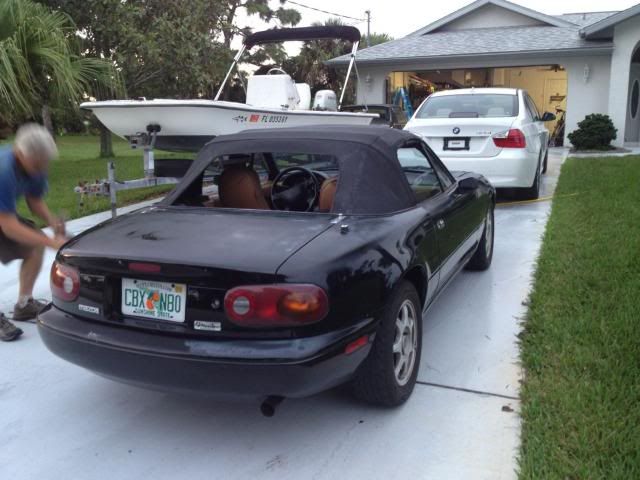 Fun progress so far. Its time to sell some stuff and recoup some budget! Thanks for looking and feel free to throw out any fun ideas.