I welded a thing!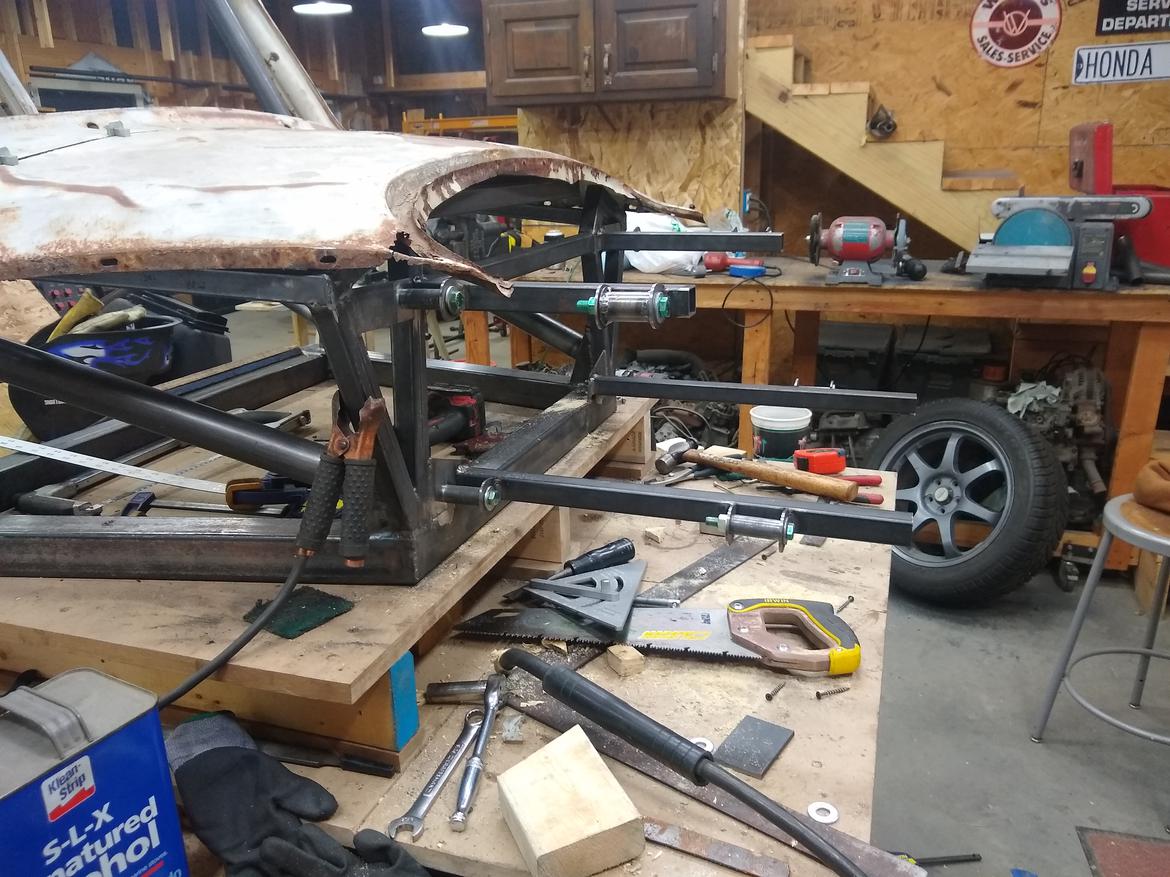 Welded in the front suspension mounts. You can see how the bushings are going to work in double shear.
You can also see how close the front suspension is to the hood. It will work but I am going to bend the front upper A-arm to gain a few inches of clearance for the suspension cover aerothingy.
I also learned some stuff. Although I liked the theory of my suspension location jigamathing in practice it didn't work as well as I hoped. I mean it located the parts where I wanted which is good but it was a pain to work around and I don't think it really saved any time. For drilling the holes in the bulkhead it worked great though. I think next time (and for the rear suspension) I will just bench fixture the suspension pivots on the 1x1 tubing, then locate the 1x tubing. In total I had about 3 hours of messing with the fixture and I think I probably could of had the same result with 3 hours of careful measuring. If I was building more of these I would weld a metal fixture that locates sacrificial bushings and that would get rid of the issues with wood frame. I'll try a different approach in the rear and compare them.
+ 1.5 Hrs, Total 85.5. No money spent or steel used that hasn't been accounted for.
Also it's time to do a build area cleanup again..