Under the car this week working on some appearance items. I wanted to get the calipers looking the same all the way around so colored them flat black. I don't like the bright colors that are typically done.
I've been looking at the new control arm bushings I've got plus the sad state of my front a/s bar bushings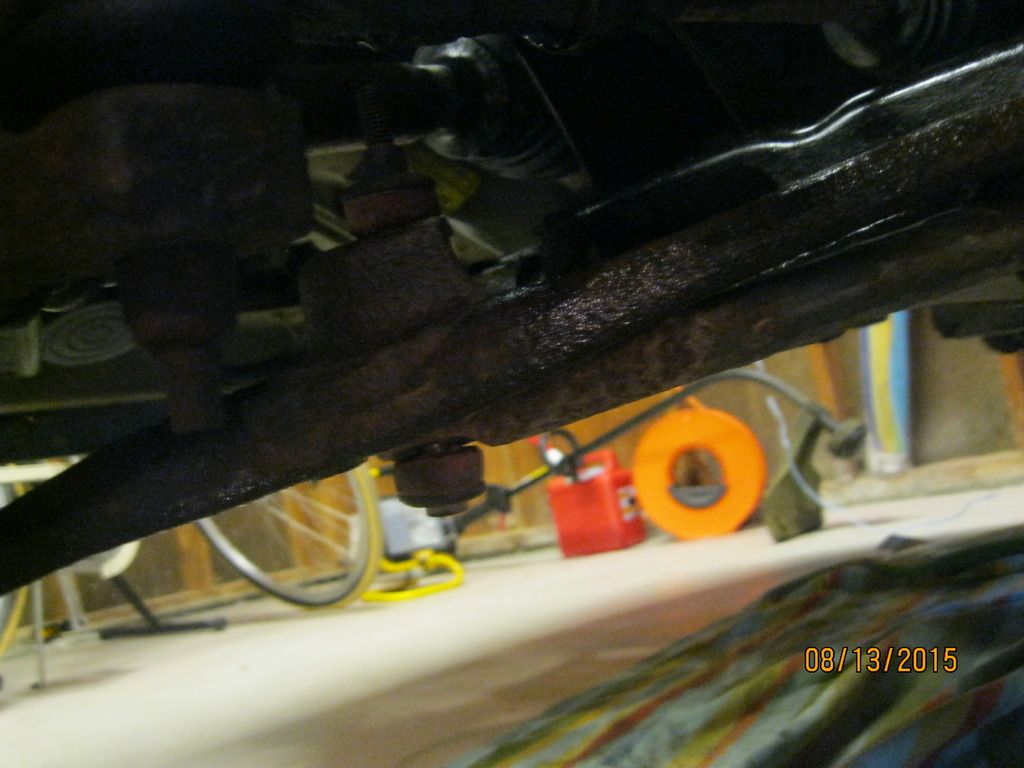 I decided two things. 1. I ordered a hardware kit from suspension techniques like I did for the rear. This one was less than half the cost of the rear for some reason, no complaints obviously. 2. I'm going to yank the front control arms and install my bushings. This job looks nightmarish, especially since I'll probably have to pull up the carpet and drill holes in the floor to access two of the mounting bolts. That's a bit out of my comfort zone.