I had a productive afternoon on the van. First of all, it fits in the garage. Yay!
Though im not sure it would if there was 1/4-tank or less of fuel...
See those leaves above the rear door? They were on the roof before I pulled in. I heard a very light scraping sound when I pulled in, as the door header gently wiped them to the rear.
One of our boys came over & helped me get the rear seats turned around & facing forward. Actually, what ended up being easier was taking the other 2 seats(which had their pedestals oriented the opposite of the seats in the van), unbolting them from their pedestals, unbolting the seats in the van from their pedestals, and swapping the pair of seats while still attached to the rails.
The only extra steps required were drilling 2 mounting holes on the opposite side of the pedestals to attach the seatback support bolts, and grinding down the slight bevel where the seatback supports needed to attach.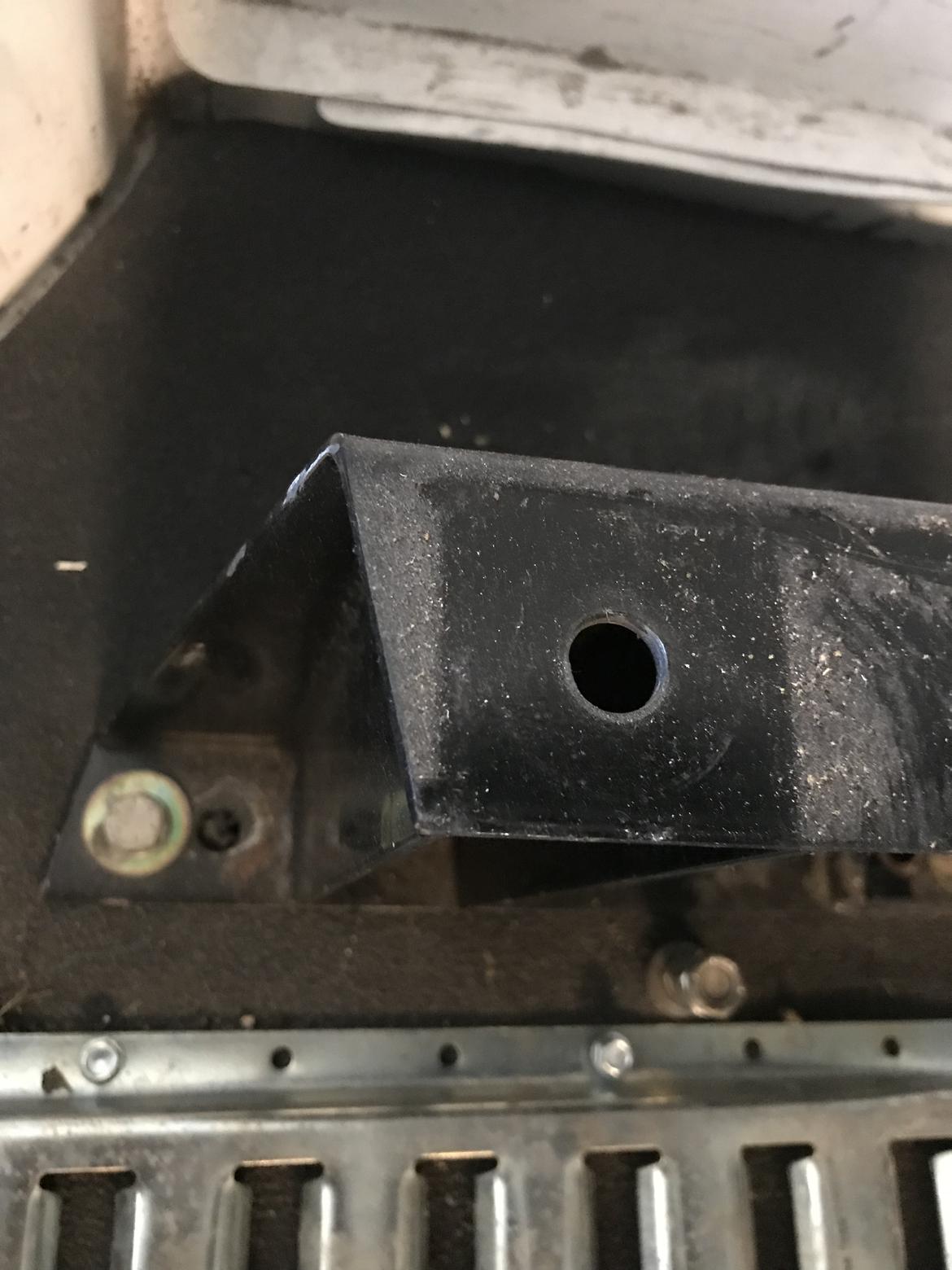 I set the other pair of seats in place just to confirm they would fit, and to ponder whether I'd likely be better off with the extra seating, or extra cargo room. At this point I'm thinking extra cargo room, but I'm 100% sure yet.
We also mocked up the cargo partition mounting. It's several inches narrower than the van, but that's ok. I need to trim the bottom corner of it to clear the bulge for the fuel filler neck, then I can slide it up against the driver's side wall. I'm also going to remove the trim piece from the passenger side - that should allow me to reach behind the partition easier from the side doors(and possibly even be able to squeeze through), and have a gap where I could slide in 12' lumber or piping, if I ever need to.