(Note: Photobucket killed my build thread so I have gone back in and added key photos back so the thread is not useless. I built this thread to help anyone who is doing a v8 swap in a RX7. If you have any questions you can find me on YouTube, Instagram and Facebook @Petrol360)
Hey guys im new to the forum but my brother and dad have lived on here for years. Over the summer I picked up a 1980 chevy luv. I know what you are thinking whats this got to do with the RX7 but I got it home and running and lowered and new wheels and tires and made it look pretty sweet. But Iv always wanted to do a V8 swap started off wanted to put a 5.0 in a volvo 240 but with the lack of aftermarket parts for the Volvo made me look for alternative platforms for a swap. I started to look and see what other swap cars are out there. I put the old luv on the internet saying I wanted to find a RX7 to do a V8 swap into and I got a few hits. Then someone offered a trade for the 88 FC. So I jumped on it!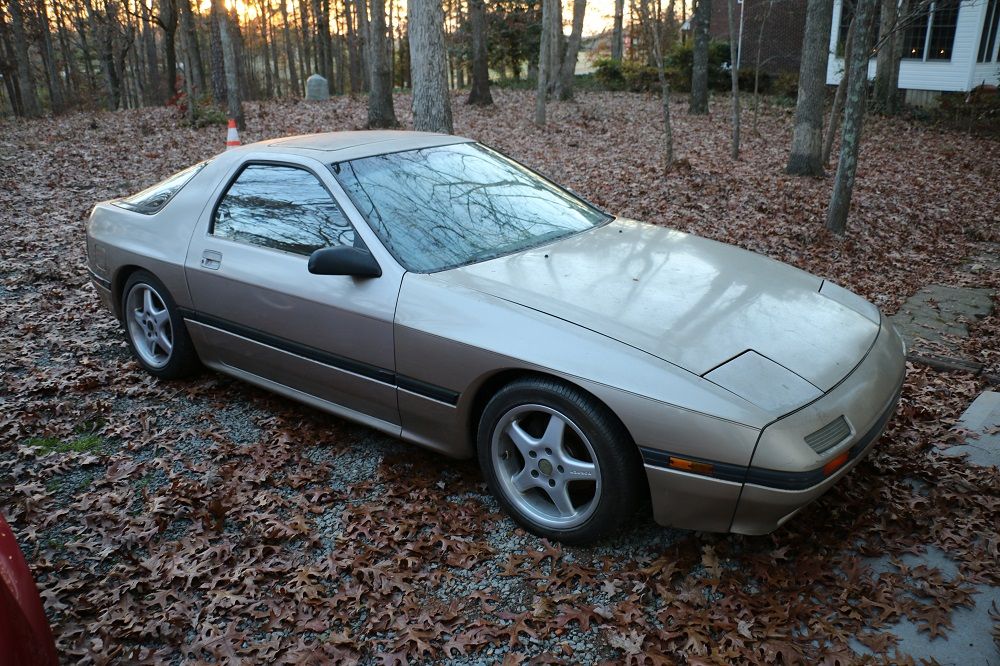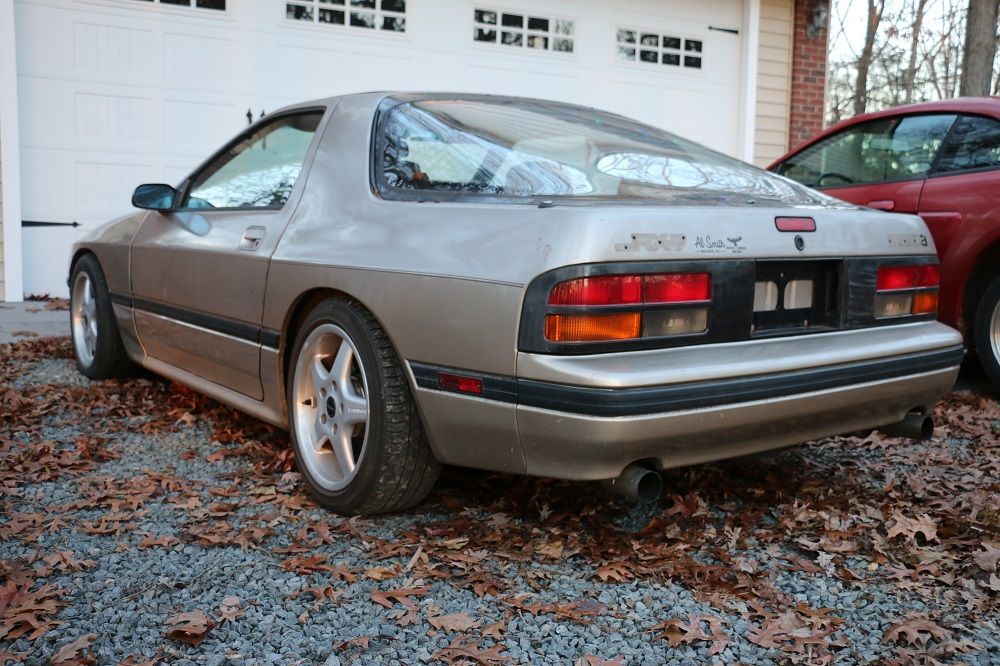 Its a 1988 RX7 with a 13b bridgeport aluminum flywheel and some kind of aftermarket exhaust and new electric fan. It has lowering springs new struts and aftermarket sway bars (want to say 24-28mm) It has 5 lug swap from turbo 2 with 4 piston calipers up front. New poly bushings under neath and wires for a battery in the trunk. Also came with spares! Another aluminum hood. Left and right electric doors. pop up lights and passenger side fender. All told its not a bad start to an amazing car.
So the PO was going to do a v8 swap as well so he pulled the carbs, 2nd coil, intake, MSD, fuel pump reg. and a few other parts to sell to fund the V8. So now Im stuck... Get the 13b running (iv found a carb set up on CL) or swap a v8 in like iv wanted to...
Now that iv been looking it looks like I may have to cut up the hood to fit a carbed 302 or 350... Lots of things to think about and its a long road either way!