Several years ago I had a Saab9-5 linear wagon with the 2.3t and 5m. I loved that car and regretted selling it. Manual wagons are hard to come by. MPGs were great and the low-pressure turbo made great (seeming?) torque. It was perfect for hauling around the dogs and ate up the miles.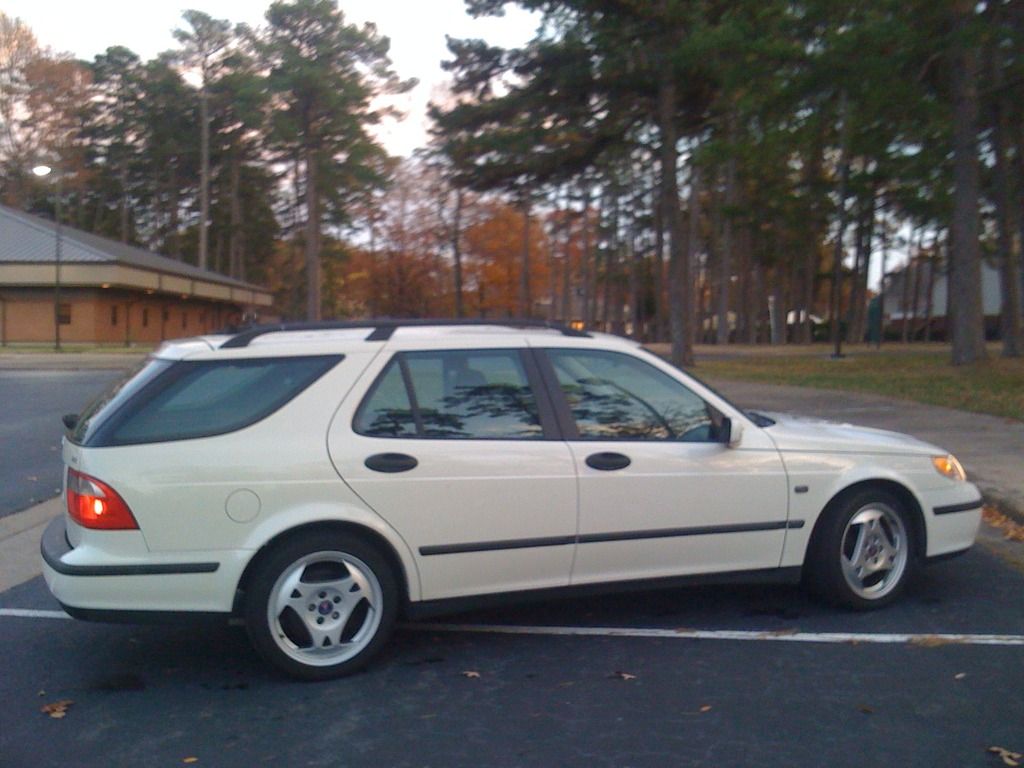 Fast forward a few years. I only have one dog now but he's getting older and less agile. Seems he hurts himself half the time he jumps out of the Accord and he needs help getting in. Time for another backup car/canine transporter?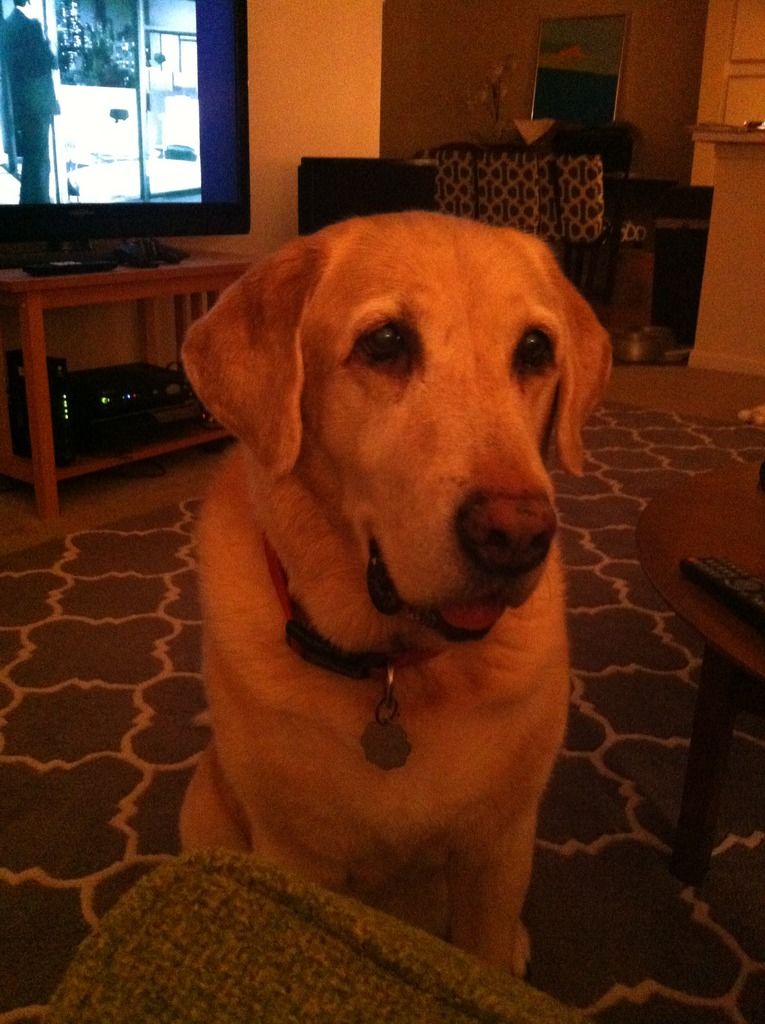 CL to the rescue. There is a weedy 2002 Aero wagon with needs. In another triumph of optimism over experience, I buy it. It's an automatic, but hey nothing is perfect. $1850 later, it is mine.
It needs a coolant bypass valve (exclusive to US-spec cars, the rest of the world more reliably enjoys their Saabs without), the HVAC blower in inop but I'm assured the system is charged, and it periodically goes into limp-home mode for no apparent reason. On the plus side, the seats and body are good, there is no rust at all, and the tires have deep tread. Happily the seller needs some extra cash, so he agrees to work on it on the cheap and indulge me by trying a few low-buck fixes I found in the Saab forums.
A few weeks later, the neutral safety switch has been disassembled and cleaned per a terrific writeup on teh internets, the blower motor pulled and futzed with mostly successfully, and a new BPV is fitted.
Now she needs a serious bath. Sorry no before pic.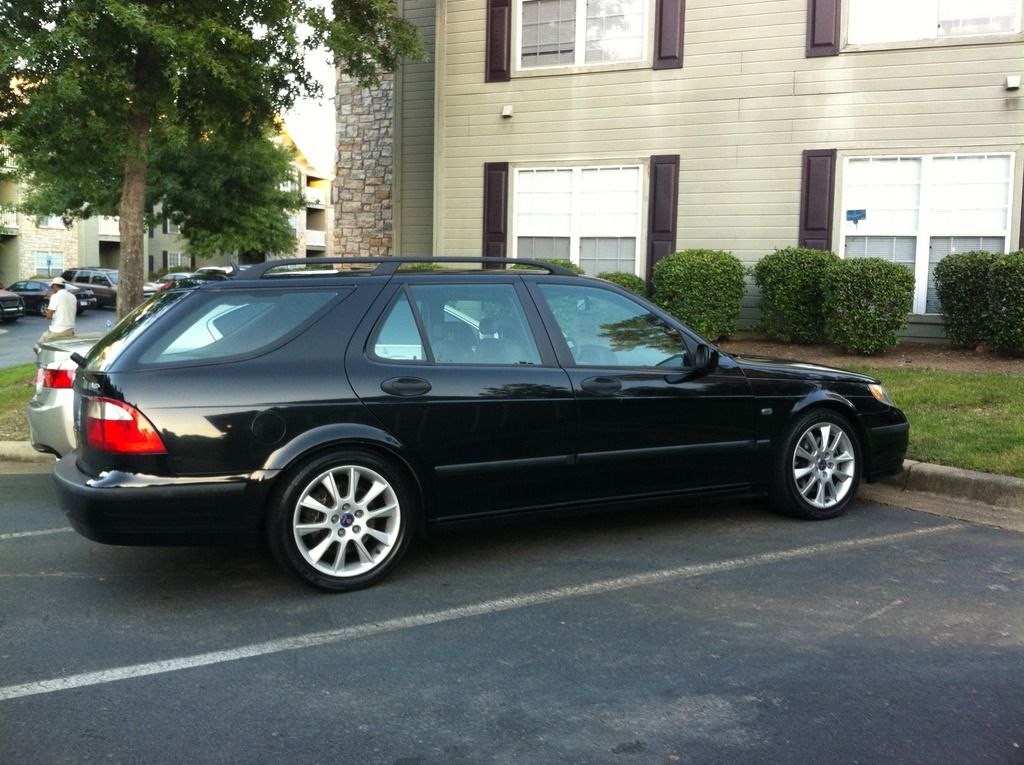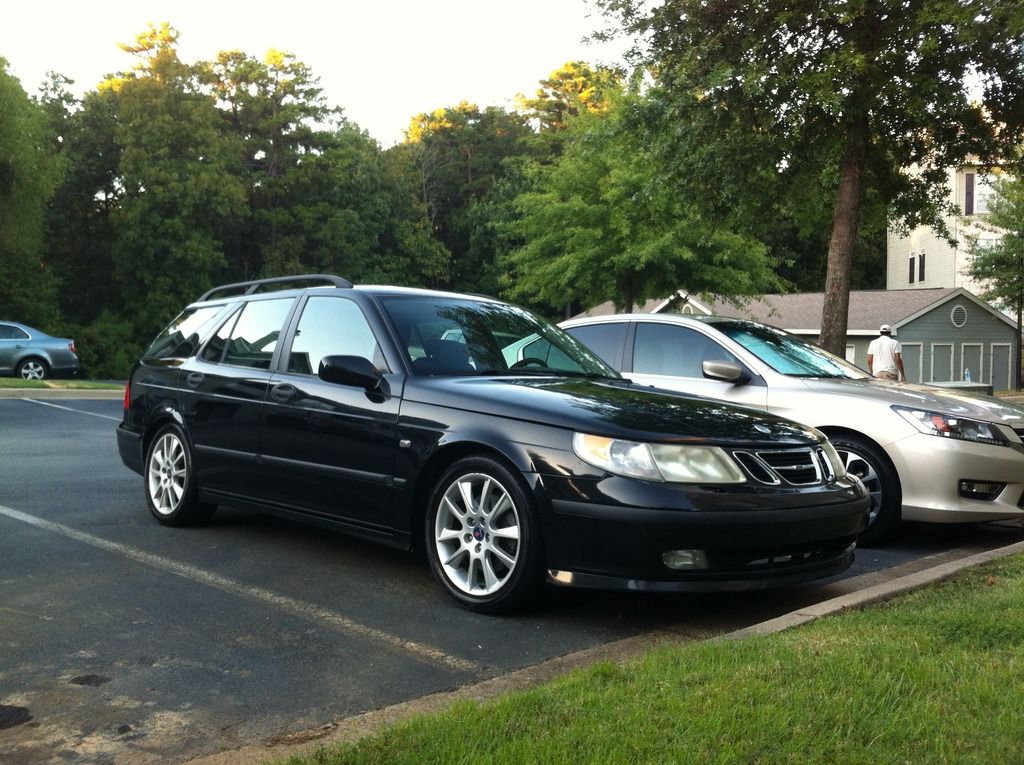 What's wrong? One washer nozzle door is missing, as is the DS fog lamp. The AC blows cold on the PS and warmer on the DS, and the blower is weak. The headlights are hazed. There are oil leaks, but not too bad. None of this is as troubling as that the sumbitch keeps stranding me. Therefore: new battery and new alternator, installed for low $ by the PO. Discount Auto let me combine some web discounts so their alternator was cheapest. Yay, discount stacking!
Fast forward a week. Alternator is in, no more stranding. The Pick-N-Pull yielded a fog lamp. I polished the headlights. The fan is only blowing on a pretty low setting but performing a reset procedure solved for the L/R zone problem and the AC is proved charged and operative.
Time for more TLC. Before and after cataract surgery and fog lamp install: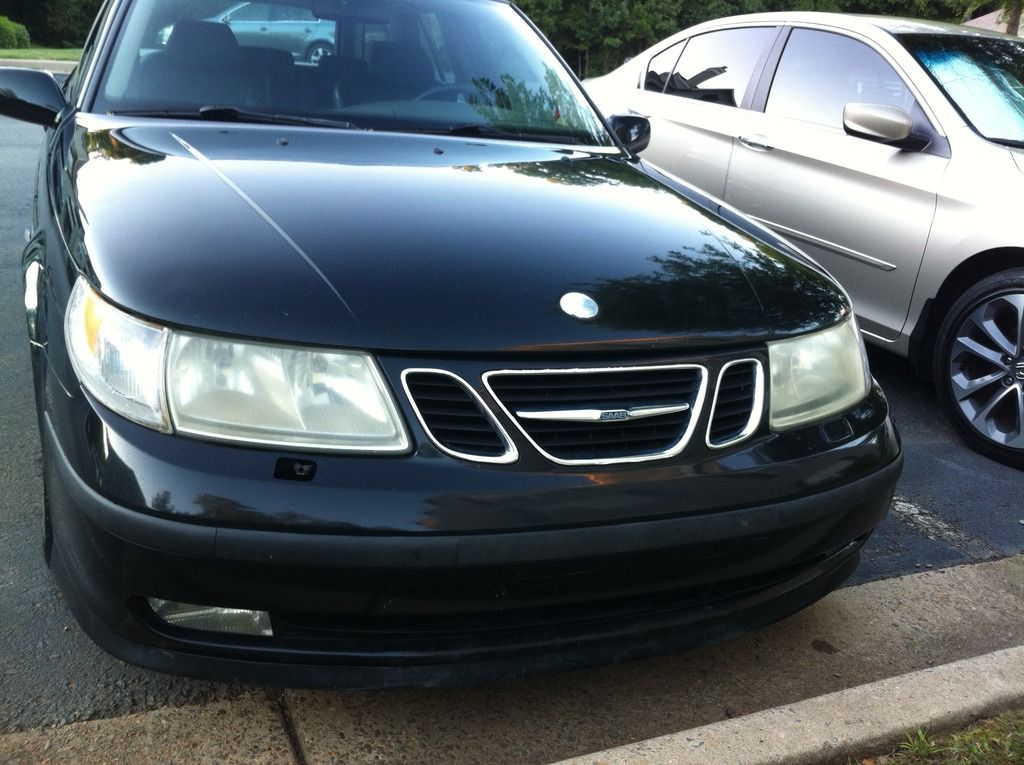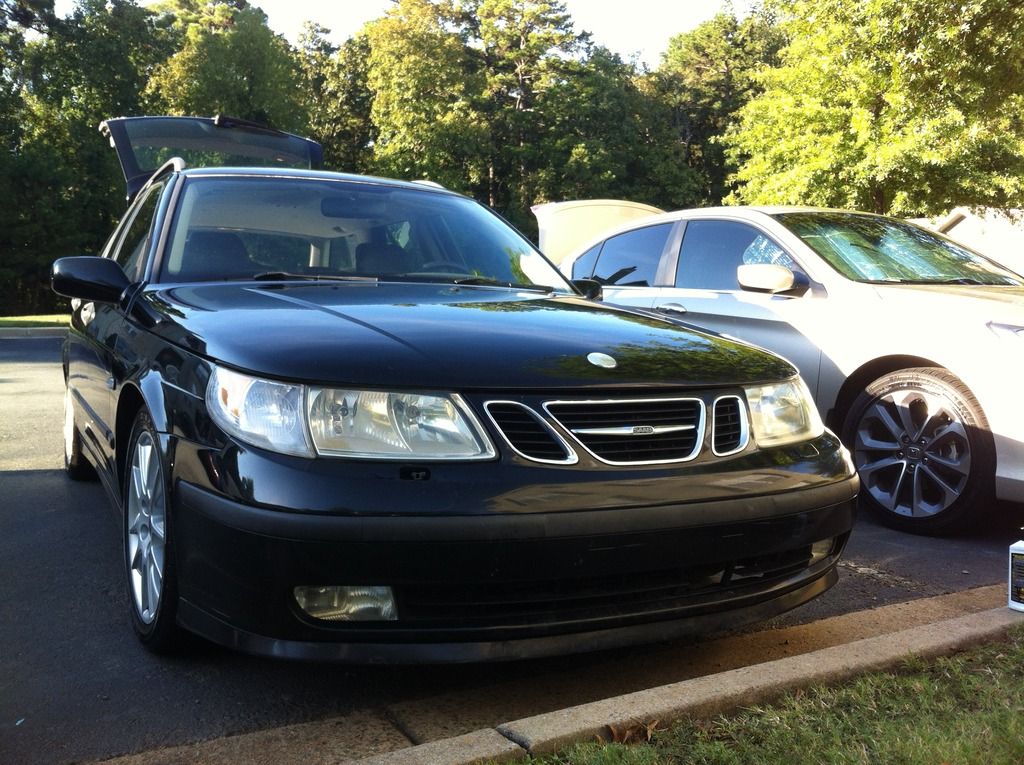 Here she is earning her keep as a hauler: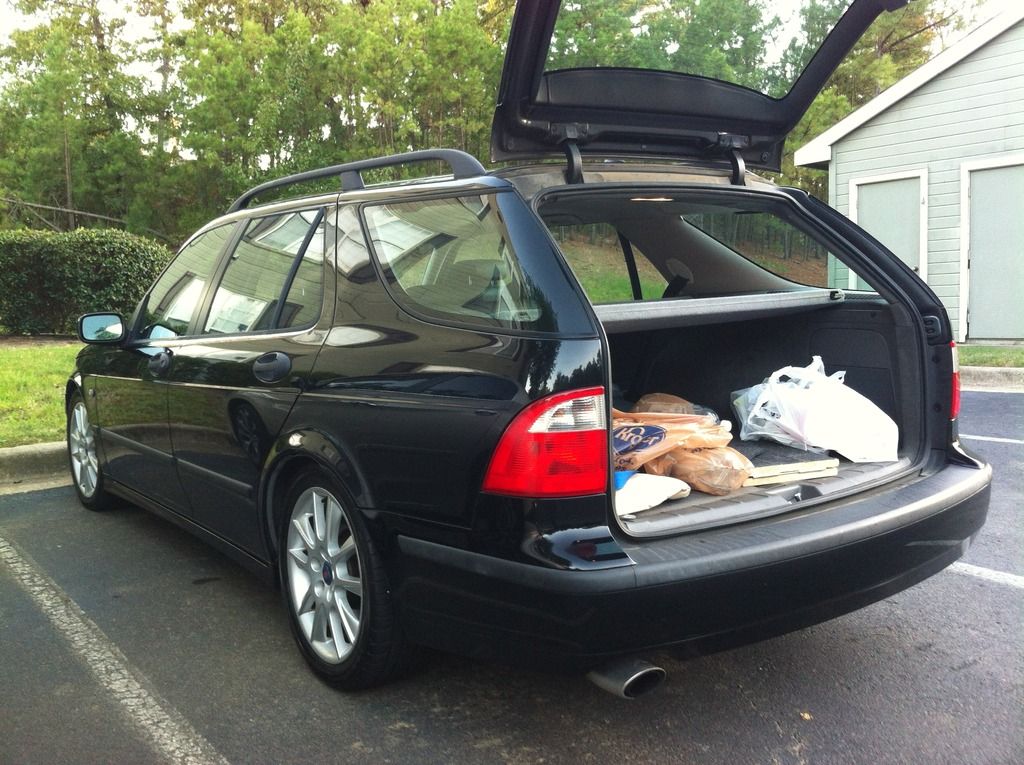 Left to do: source a used Harman amp for the rear sub (or Dx and repair the existing one), chase a CEL I think is vacuum-related, fit a used blower motor bought from eBay. Here's the comfy parts: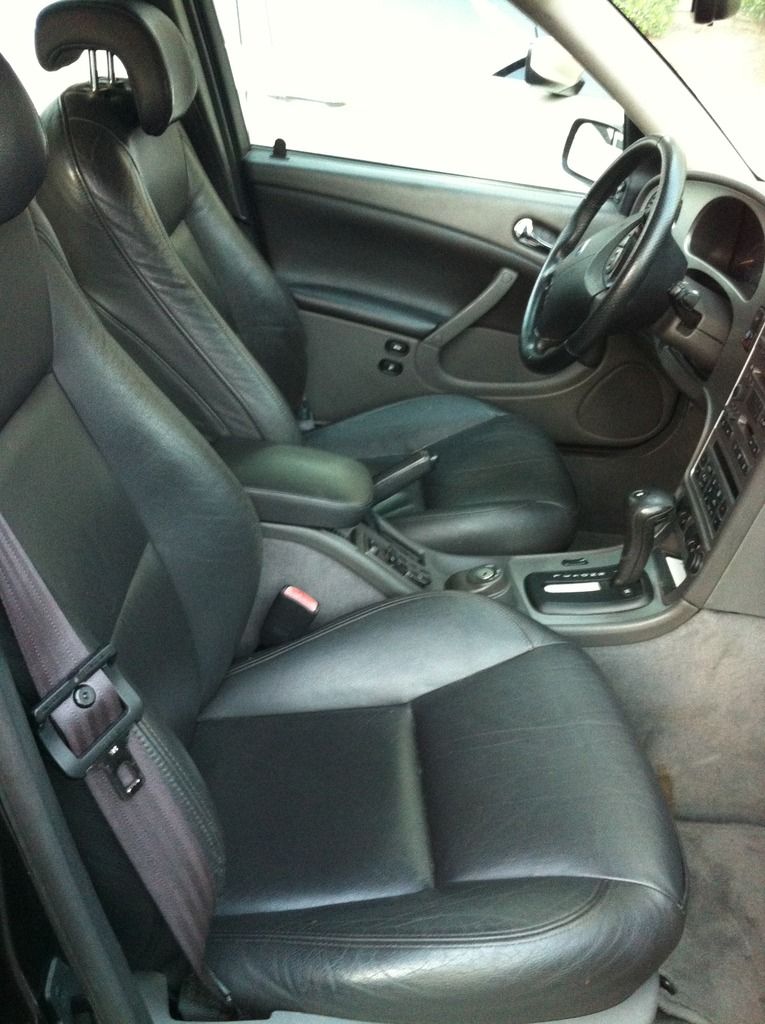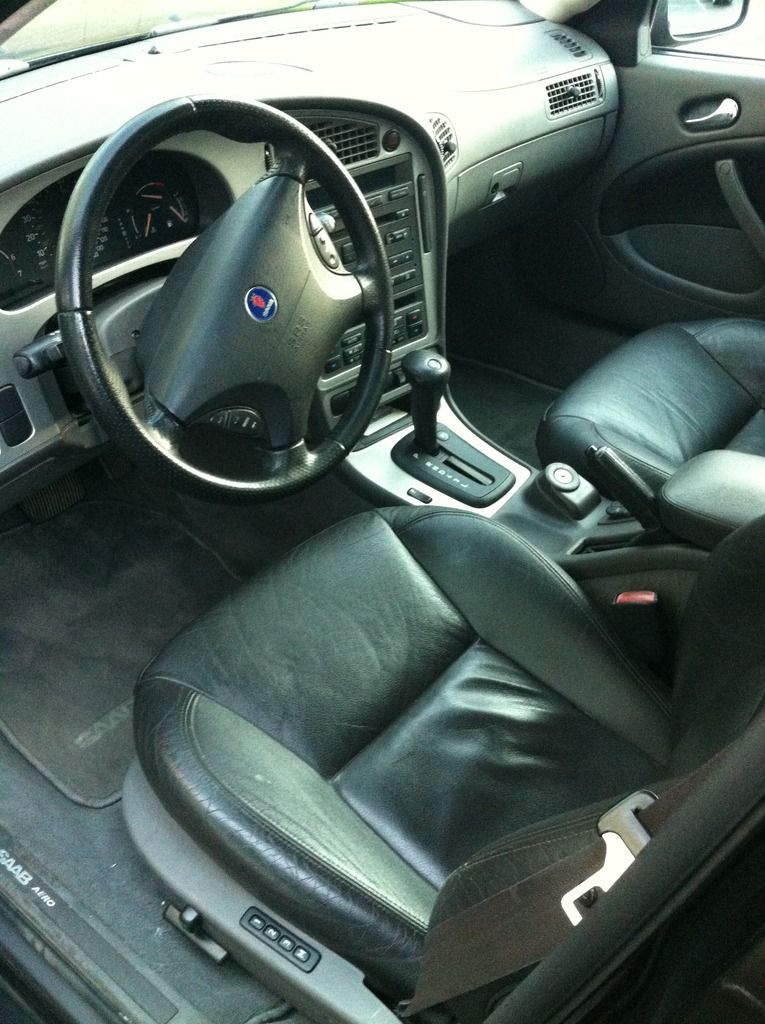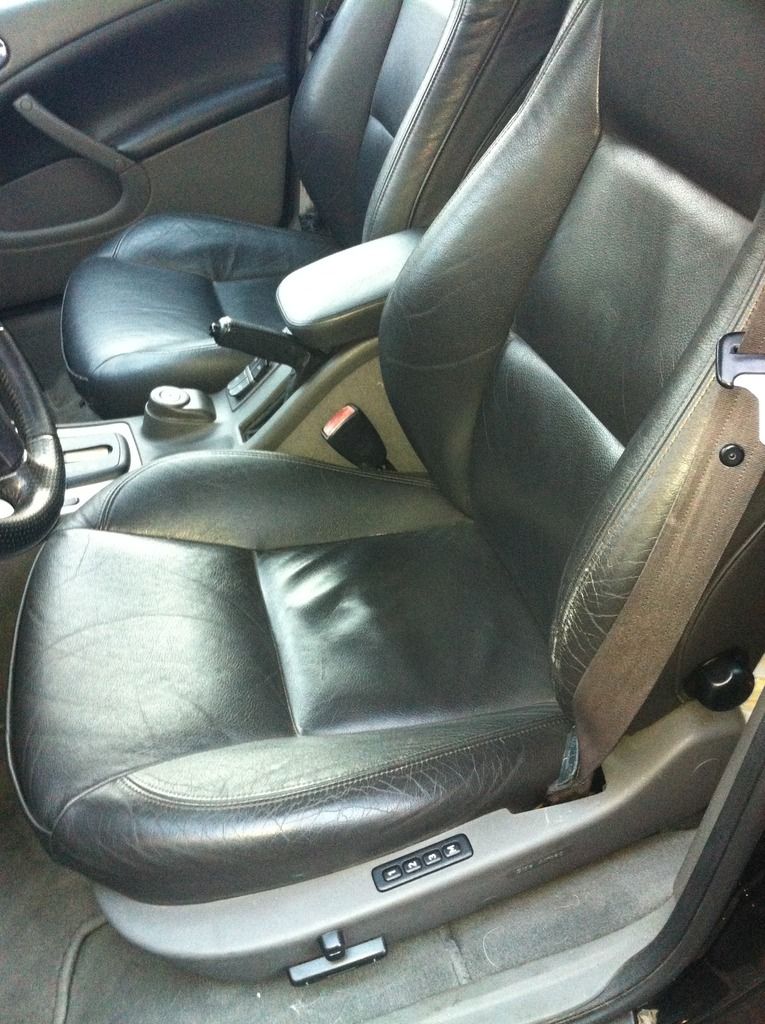 Rehab dollars to date:
battery: $150
alternator: $90
labor for alternator: $50
fog lamp: $11.50
New NGK plugs are on the way for $35.
All in total: $2186.50