I have owned a small fleet of Camaros over the years. Mainly 1st Gens, one 2nd Gen and currently (2) 3rd Gens. Calvin and I discussed getting a 4th Gen on Saturday. Saturday night I see this ad on FB Marketplace.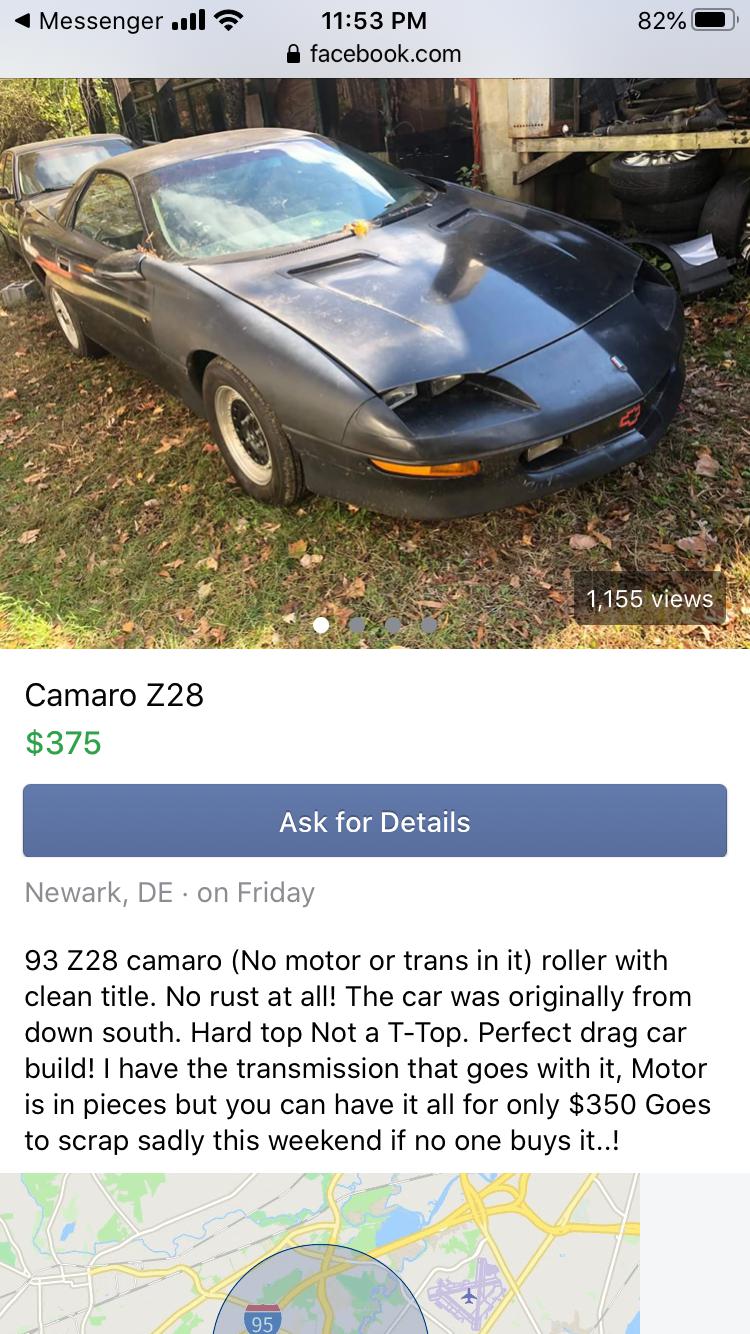 So a few messages and text messages leads to
Prior to chasing it down we had an exchange on messenger...


He sent me a text receipt and I did not catch the price until I was about to post this.

I will be working off the $300 that I paid.