Prologue: As some may know, there's a 1985 VW Vanagon Westfalia in the fleet. I bought it almost exactly 10 years ago. It's been on a number (but not enough) adventures ranging from overnight to a couple of weeks. This is what it's for.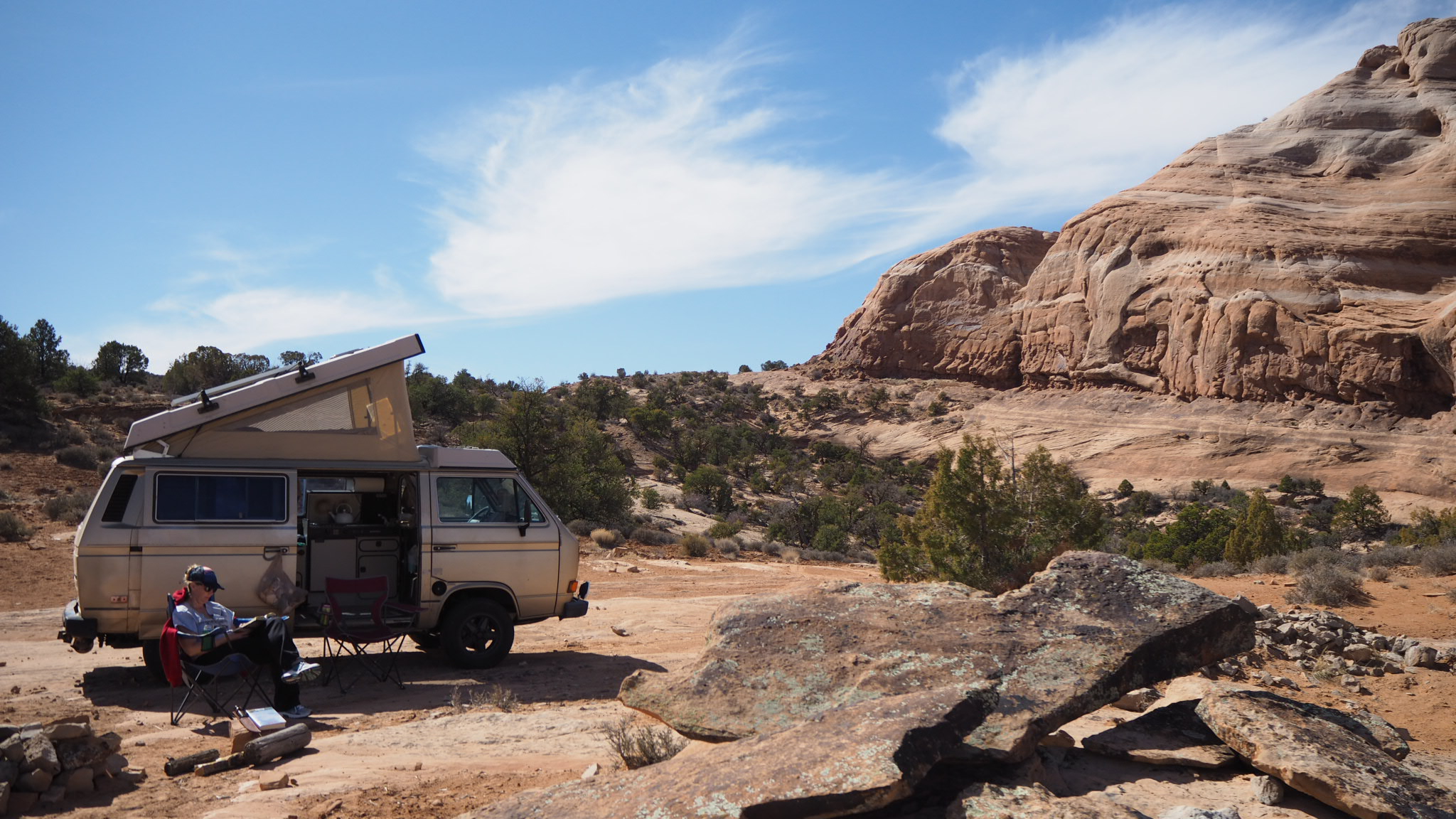 It's featured in a few threads over the years, such as a "little big brake kit" upgrade that involved a set of Wilwoods (I need to revisit that) and a drive-by-wire project that is still ongoing. I've messed with the suspension, swapped wheels, upgraded a bunch of stuff inside (solar, Truckfridge, a propane furnace, various tweaks) and done a few other things. But I didn't do anything with the engine for a long time.
When we got it, it had a Subaru 2.2 conversion that seemed to work pretty well. A little down on power and economy compared to a coworker's 2.2 powered Westfalia, but only slightly.
But it was still attached to the original 4 speed transmission that was used on the 83 hp VW engine, and that's probably the same one that was originally specified for the 70 air-cooled units. The gearing is funky with a massive gap between 3rd and 4th. So I decided it would be cool to install a Subaru transmission thanks to the reverse rotation ring and pinion offered by Subarugears. Five years ago, I pulled the trigger on a Black Friday deal for a 6 speed conversion setup.
They shipped me a 5 speed kit. From Australia. Some back and forth and I got a 6 speed kit delivered. This is almost foreshadowing. I'd chosen the 6 speed because I liked the gearing combo it would give me - a slightly taller first, very similar 2/3, a new gear between the old 3 and 4, 4th was now 5th and a big tall OD.
The "split case" trans I chose is pretty rare, having only been used in the 2010-11 Legacy and Outback in the US. I bought a low mileage transmission from a 2010 Legacy and started making the changes to the case. Around this time I was also having to rebuild the trans on my Mini, so it was a lot of transmission work. I know I have some pics, I'll post them.
Until one day in the middle of Utah when the 2.2 done gone blowed up. And I bought a new house. Over the next year and a bit, I built a new "frankenmotor" for the thing using a 2.5 bottom end and the heads from the 2.2. High compression, low flow, lots of torks. It's a pretty happy engine now that it's broken in, to the point where it actually takes some conscious effort to keep it below 85 mph on the interstate. I don't know what the power numbers are on the new mill, but the 1999 Subaru Outback that donated the block was rated at 165 hp.
Obviously, the transmission was set aside during this period. But now it's time. Let's do this thing!