Meanwhile...
Here we go again.
Backlash was here.
Spec is, IIRC, .015".
Patterns looked like this, drive:
And coast:
I don't much like the way coast is wiping off to the inside.
The Plan was to just swap diffs, but I think something may have settled somehow and the pinion is now too deep. I don't have a gauge block handy, but I will check it while everything is on the stand.
After finding my Traction-Lok length ring gear bolts and swapping the ring gear out, I decided to open up the Locker to see what if I could find any carnage. After splitting the case, thr main drive unit did NOT want to come out. It was wedged in place. After popping it out with a hammer, I found this.
Lots of metallic schmutz in there. The case splines also have a good deal of wear and shiny spots.
Looking at the drive plates, one looked kinda okay but the other had some big burrs where the disengagement ramps contact the dogs.
Also, the drive side bearing kind of disassembled itself.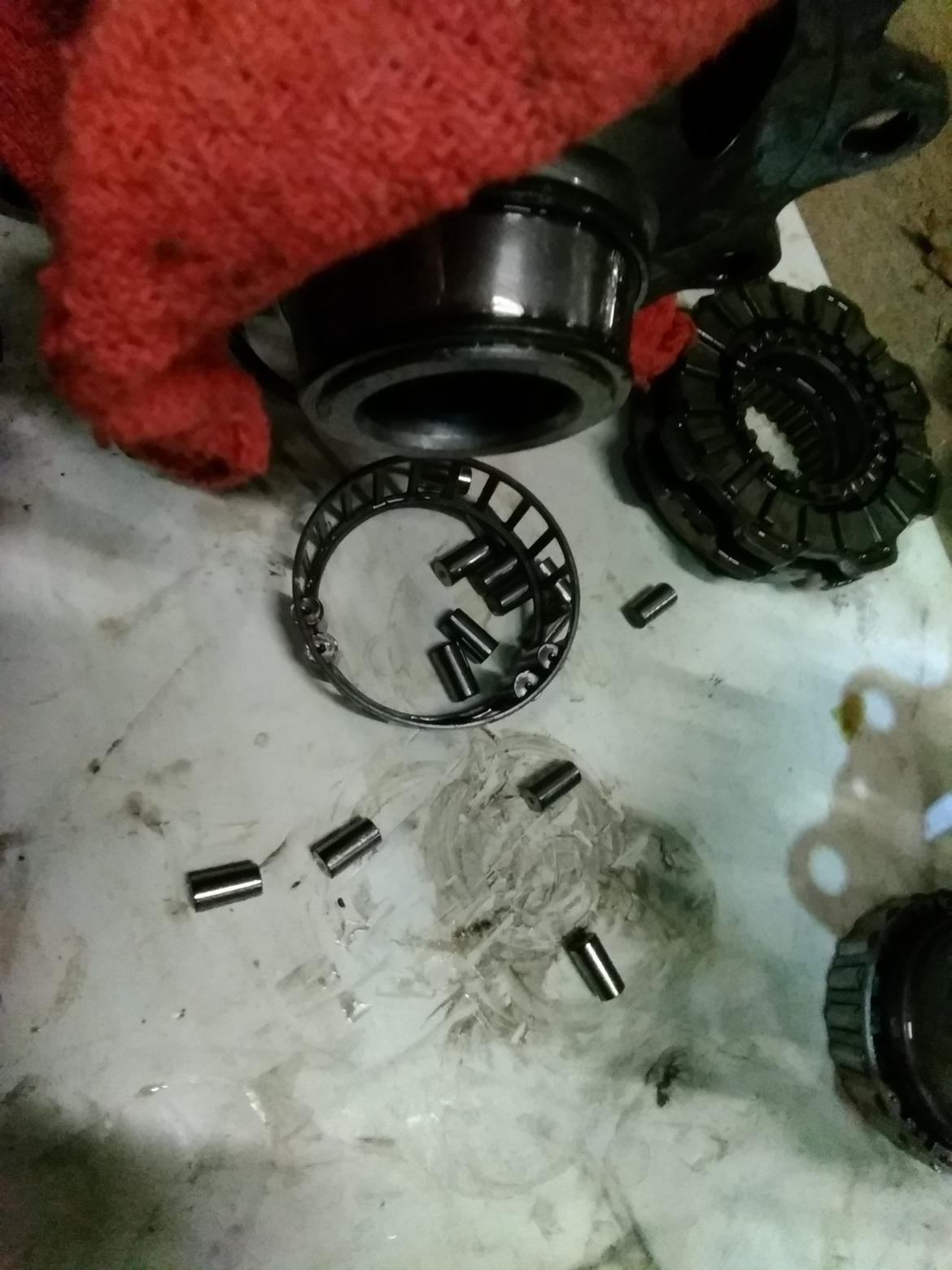 The Locker was a good idea but I think in practice, the internal lash made for harshness throughout the drivetrain, and it was just beating everything up. I feel better now about buying the limited slip diff.