Thread title inspired by a friend who said the car was "the size of a small moon" Since I'm a Star Wars nerd and I don't particularly like this car.... (its a bit over the top for my tastes), but its a great cruiser and the engine is pretty nice, would make a good swap candidate.
The car in question is a 1994 BMW 740iL in black with black leather interior and 200K. Picked it up in Modesto, California and drove it home to Portland, Oregon. The only real issues were the slop in the steering and vibrations in the drivetrain along with mushy brakes. The driver's seat height adjustment and the sunroof is broken.
Here it is shortly after we picked it up at one of the local Cars and Coffee events:
Ordered a bunch of suspension and brake parts for it. Figured it could use a bit more low, so I bought some lowering springs (they are specifically for cars with the auto-leveling rear suspension) along with bumpsteer/camber correction spacers since I don't like to do things poorly when it comes to suspension and brakes.
Then I started in on the work: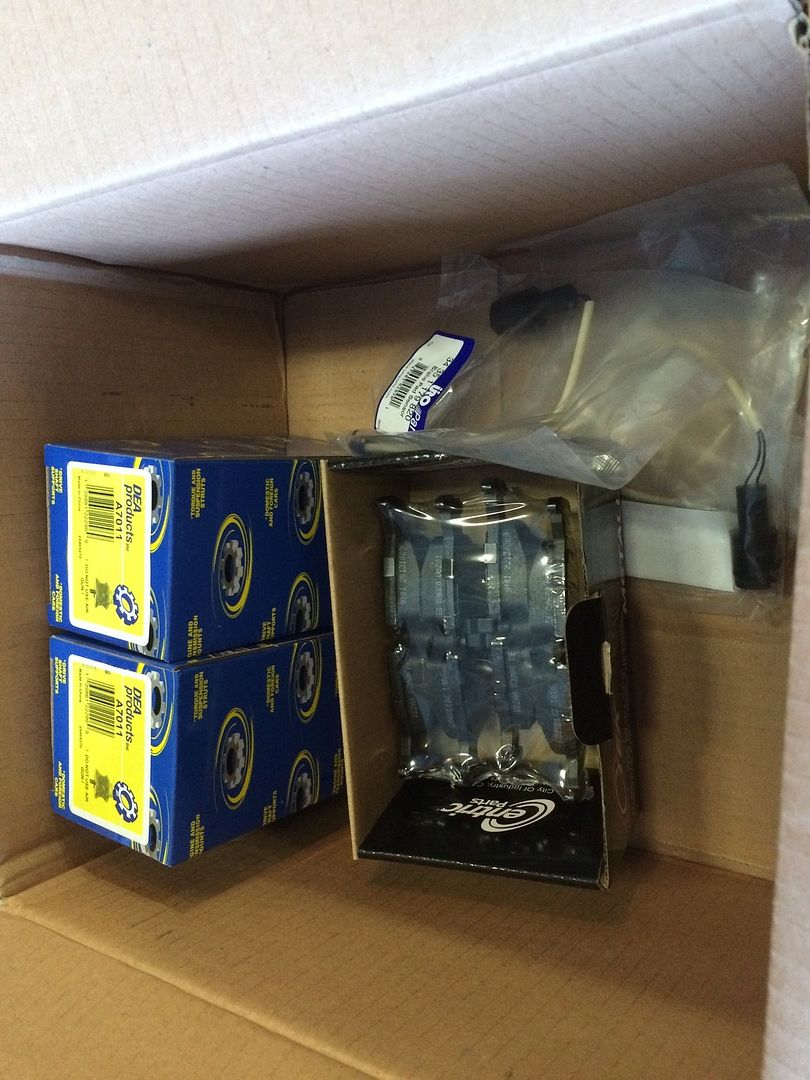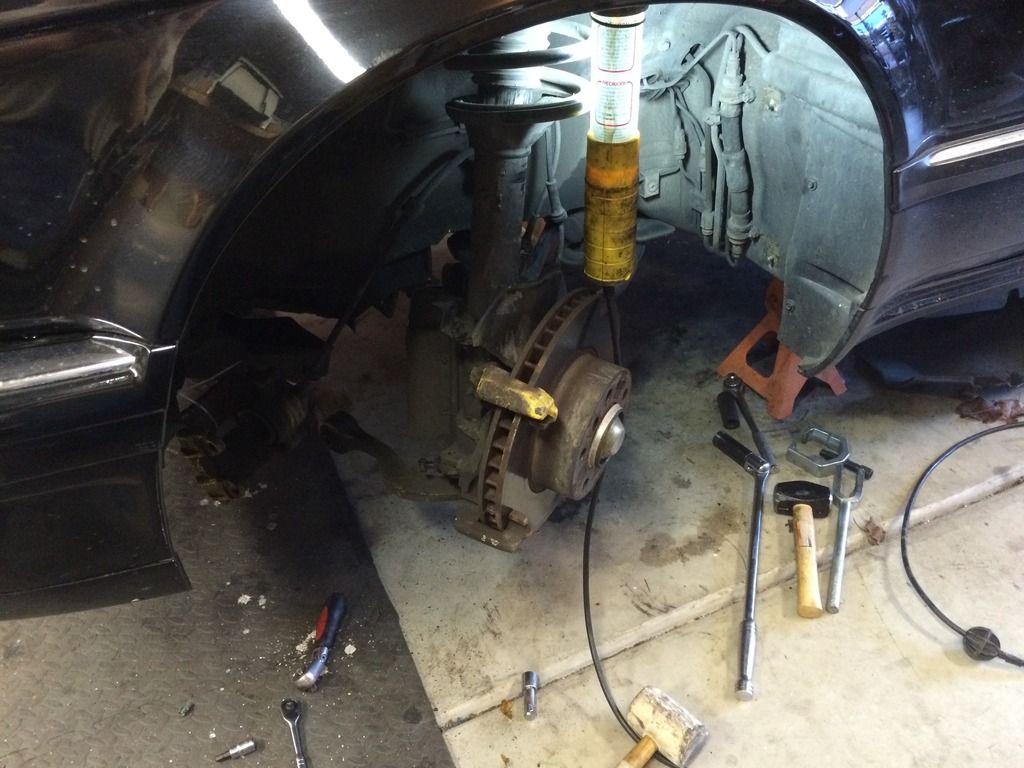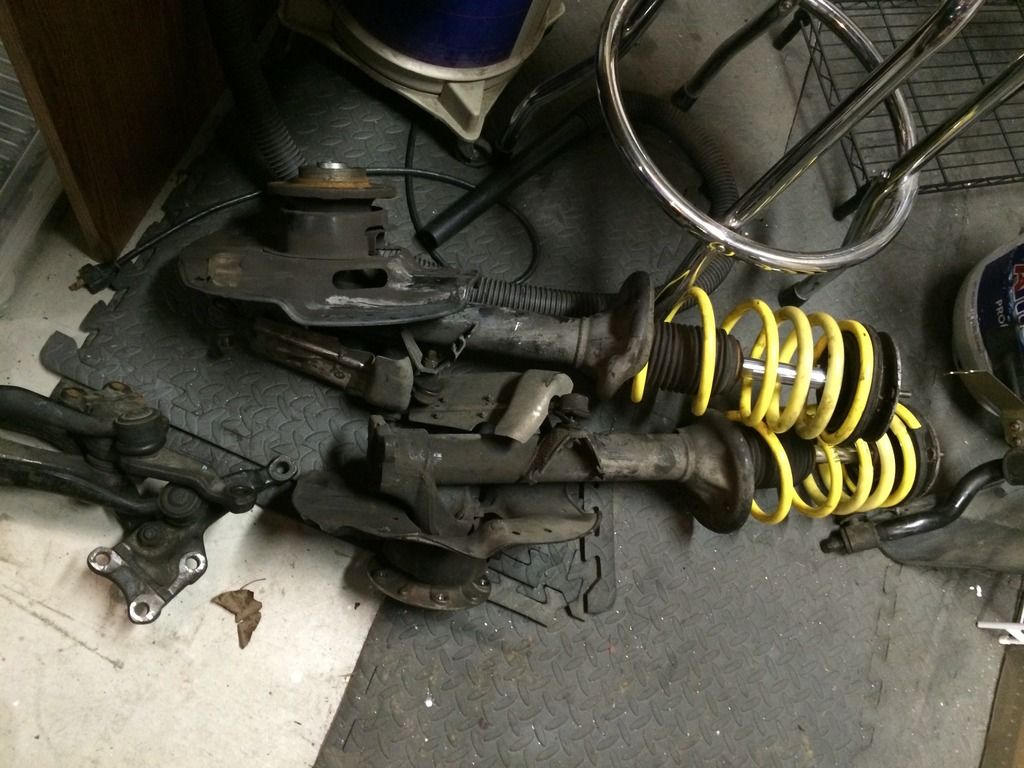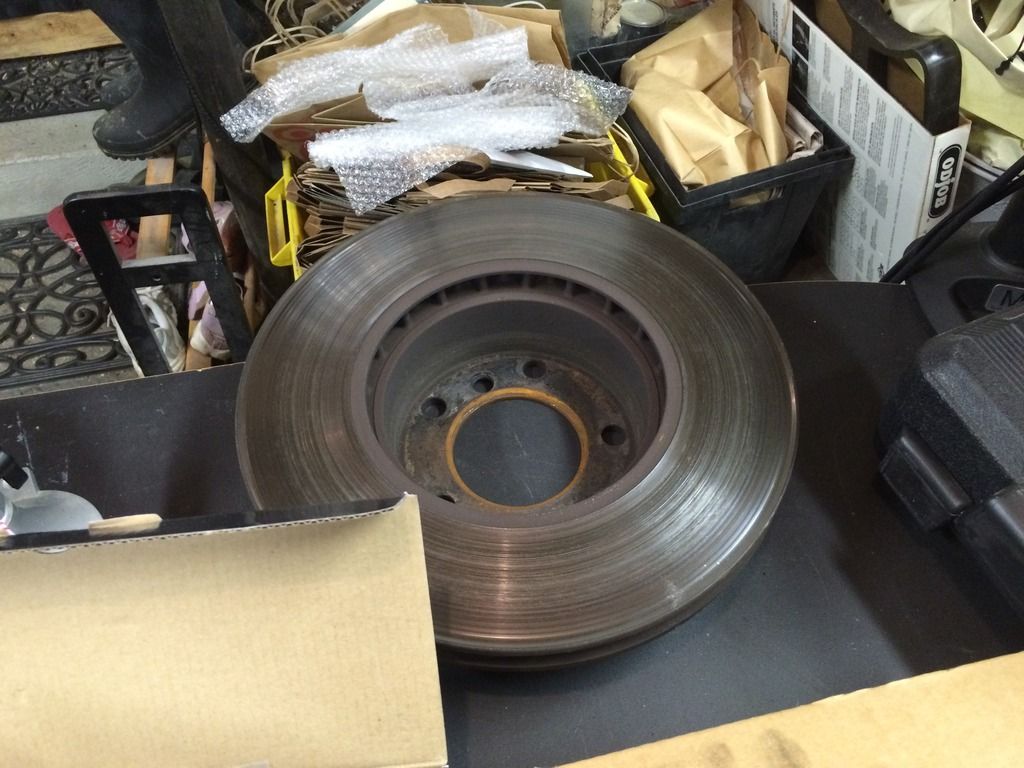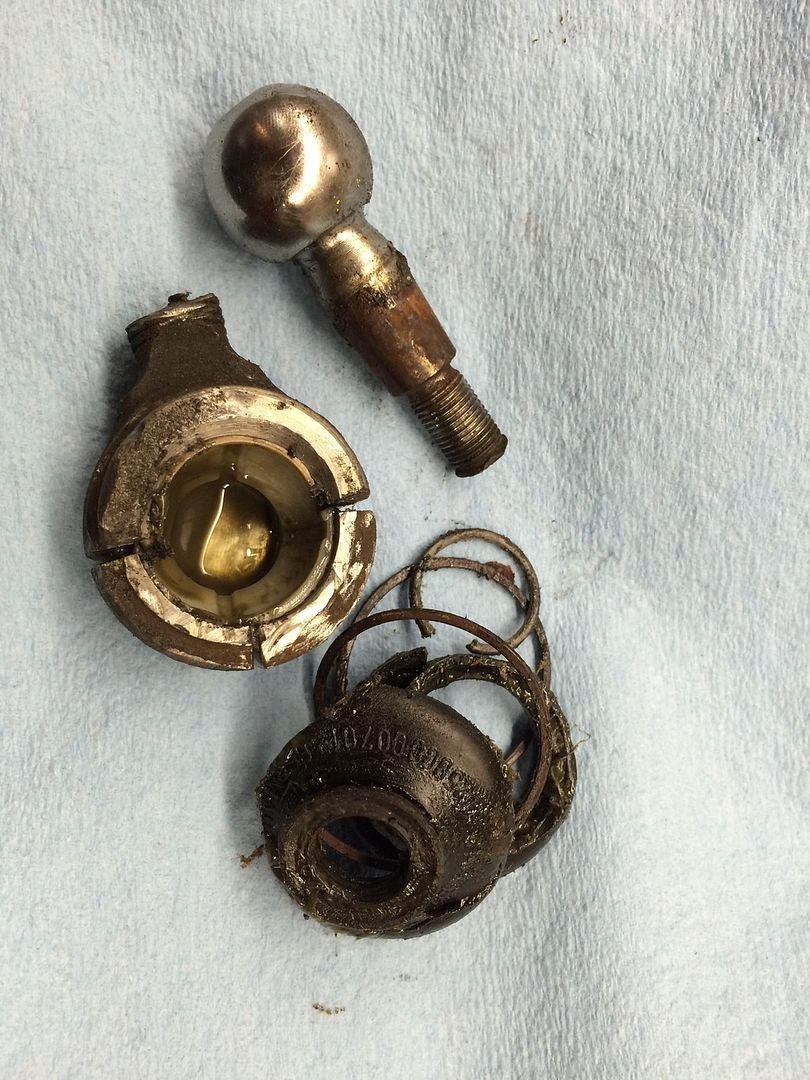 This is the brake fluid, believe it or not. I suspect new hoses and rebuilt calipers may be in its future: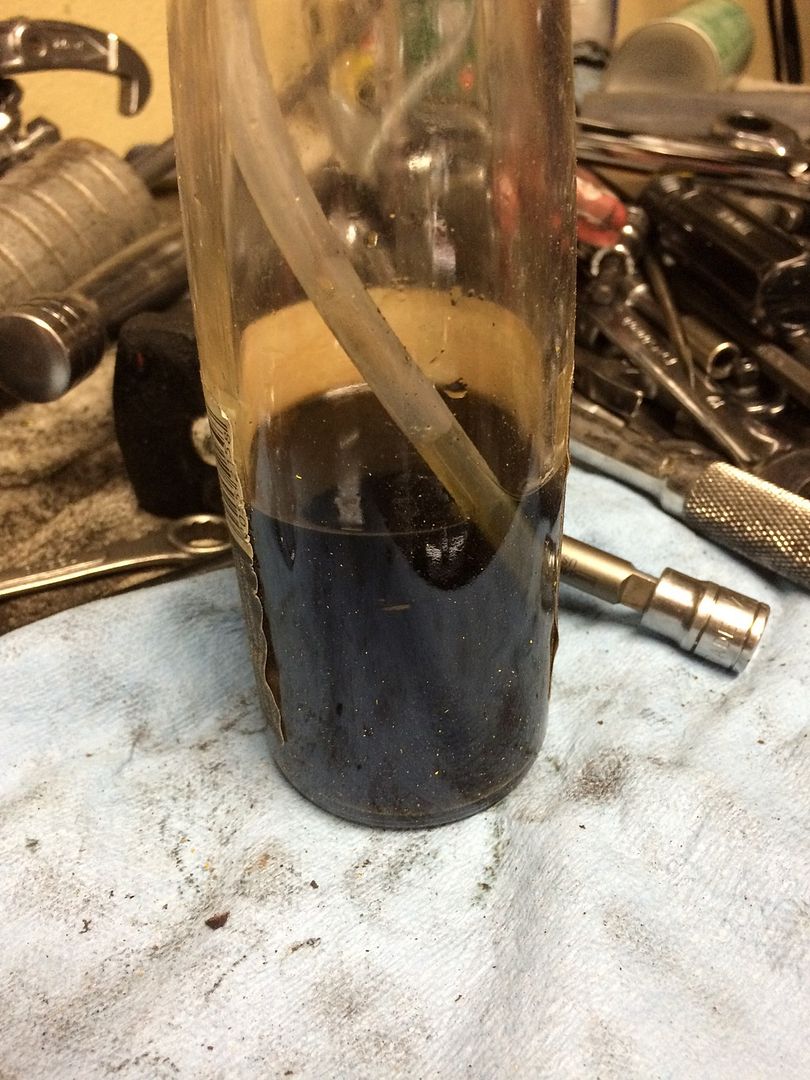 Lets start reassembling things: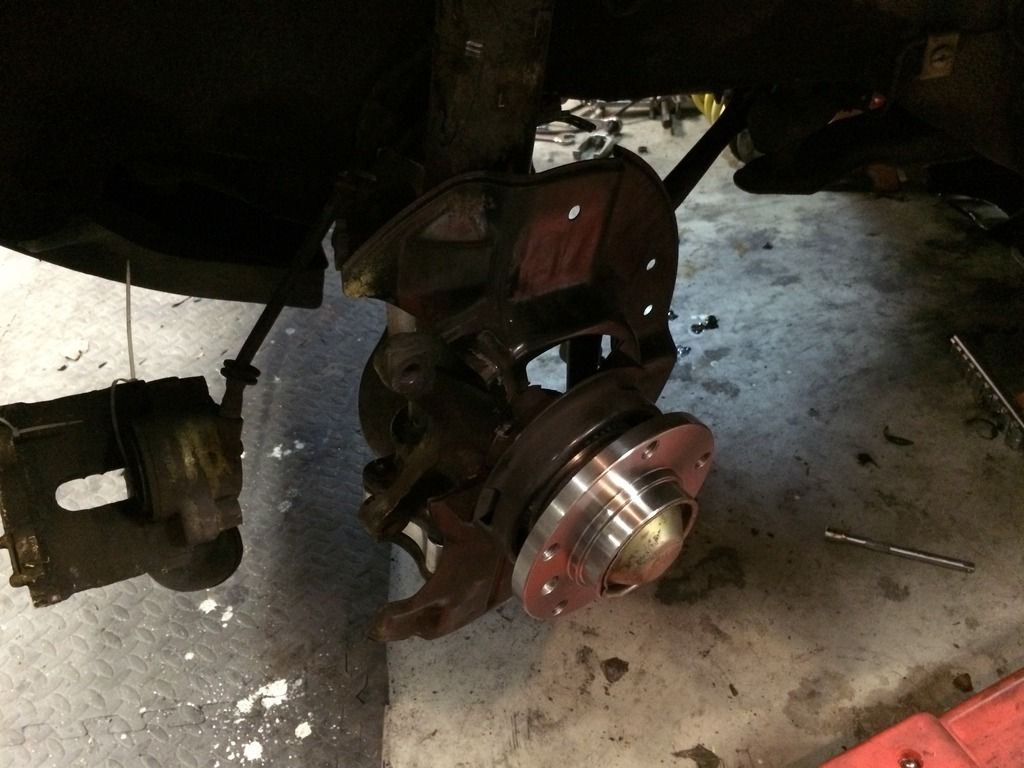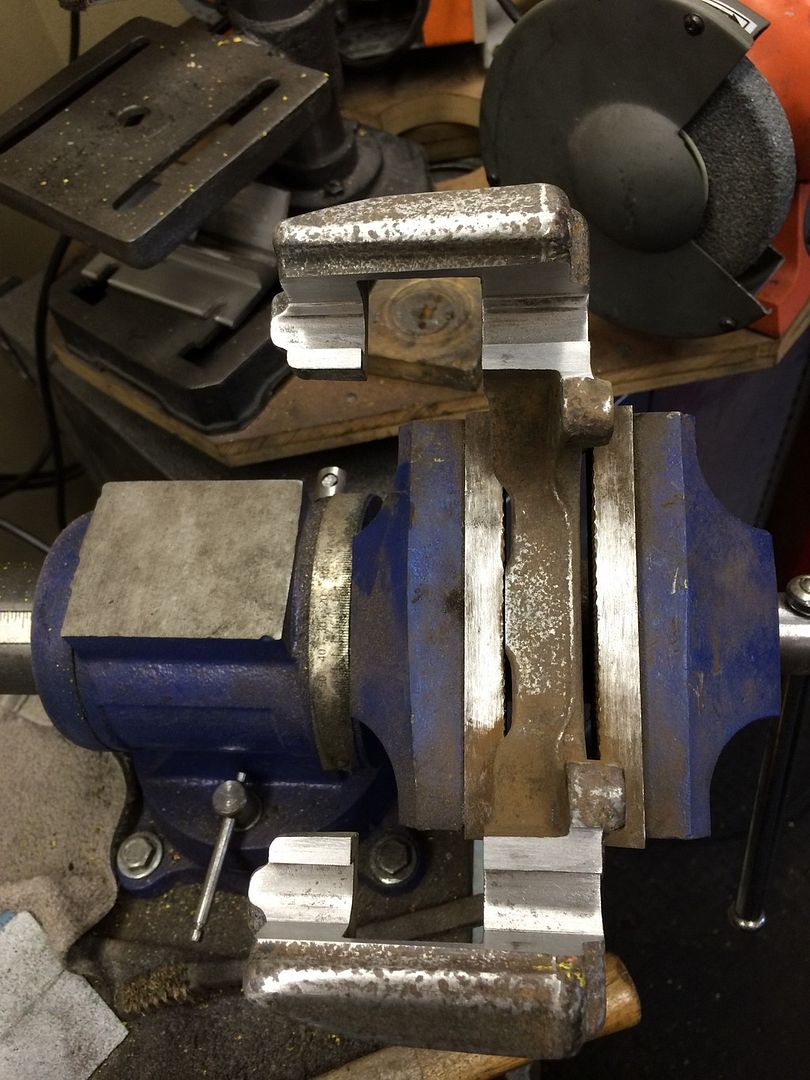 Back on the ground again, now moar lower. Also wheel bolts can go suck a berk, especially with 18" factory wheels.
More work to come. Need to finish the front end, the backing tins rub on the rotors due to the spacers, there's some bolts that need to be torqued properly and the brake system desperately needs to be flushed. Had to get it rolling so the A/C guys could work in my grosh, so lots of last minute thrashing to get it to this point.
From there its onto rebuilding the rear shocks, installing the rear lowering springs and the hydraulic dampers or "bombs" for the auto leveling system to help get the suspension from being rock hard anymore.
The seat and roof shouldn't be too hard to fix, but are lower on the priority list right now. Might look at why the rear sunshield doesn't work, but I suspect stripped gears. Will probably install a backup camera system since its hard to see out the back with the tinted window.
End goal is to finish the work, detail it and sell it on down the road to fund my own Answer.