Inching forward. A couple of weekends ago I looked under the truck to make sure I put the crush washer on the remote bleeder to the slave cylinder inside the trans. Looking through a 1 and 5/8" hole I was happy to see that I did remember the crush washer but it was leaking fluid.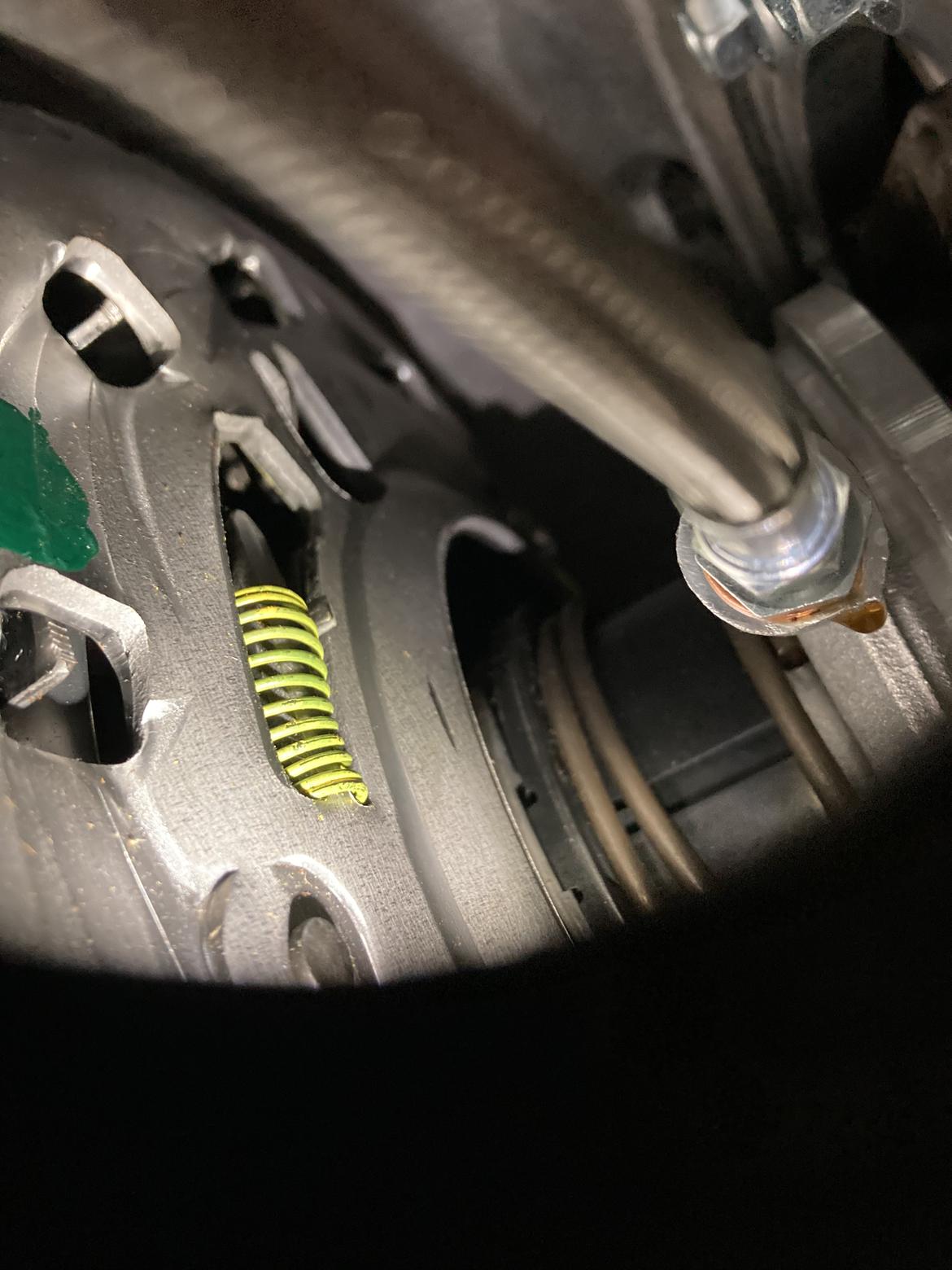 After dreading dropping the trans, I asked the the Fabbot Fab Facebook page for guidance on how tight to tighten this line. Their advice was to use a crows foot on the line to tighten it. I did that and it worked!
Speaking of the remote bleeder, it was the best $30 I have ever spent. You basically just open the bleeder and drop it in the master cylinder under the fluid. Pump the pedal a few times and then tighten the bleeder. Perfectly bled clutch.
The other task today was converting the truck to drive by cable. Thanks to Sloppy Mechanics build, I had a blazer pedal and throttle cable I've been hoarding for over a year now. A few sheet metal screws for the pedal and a step bit at the firewall and I'm in business with a DBC setup.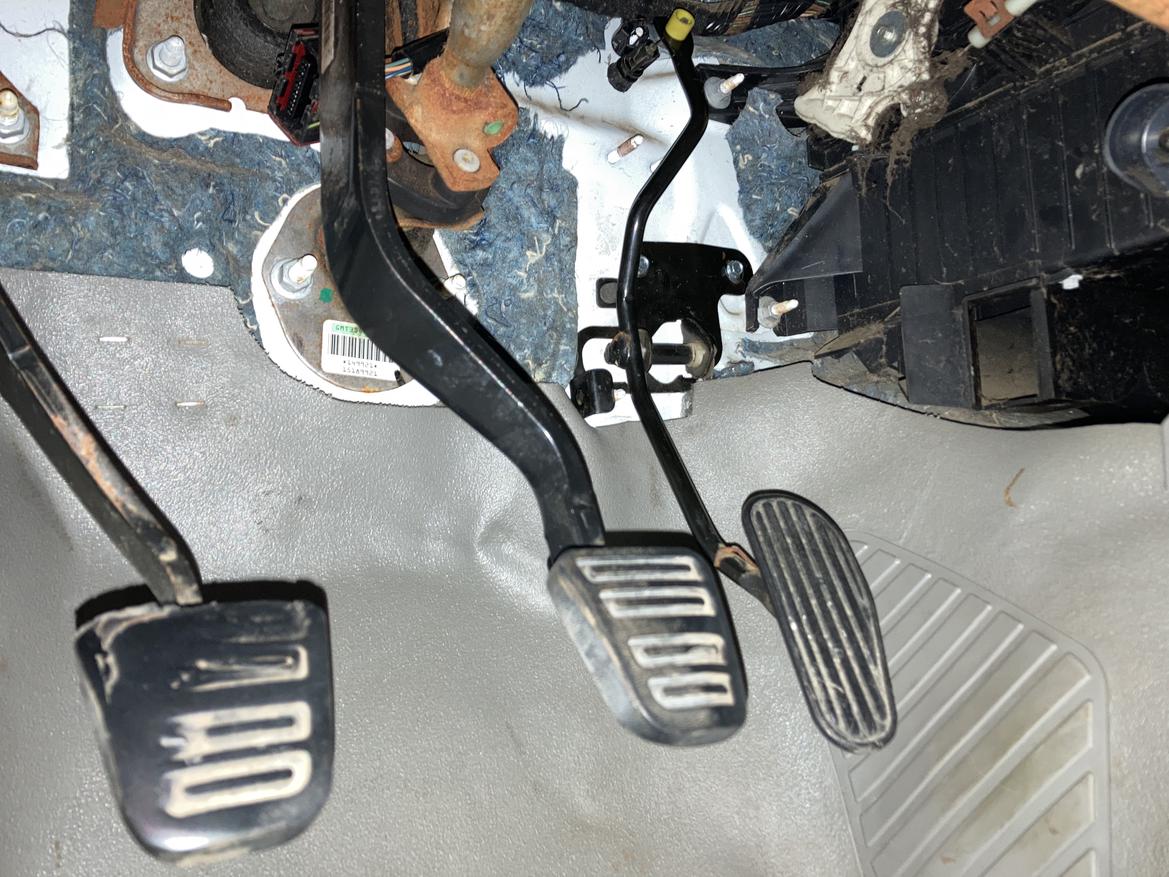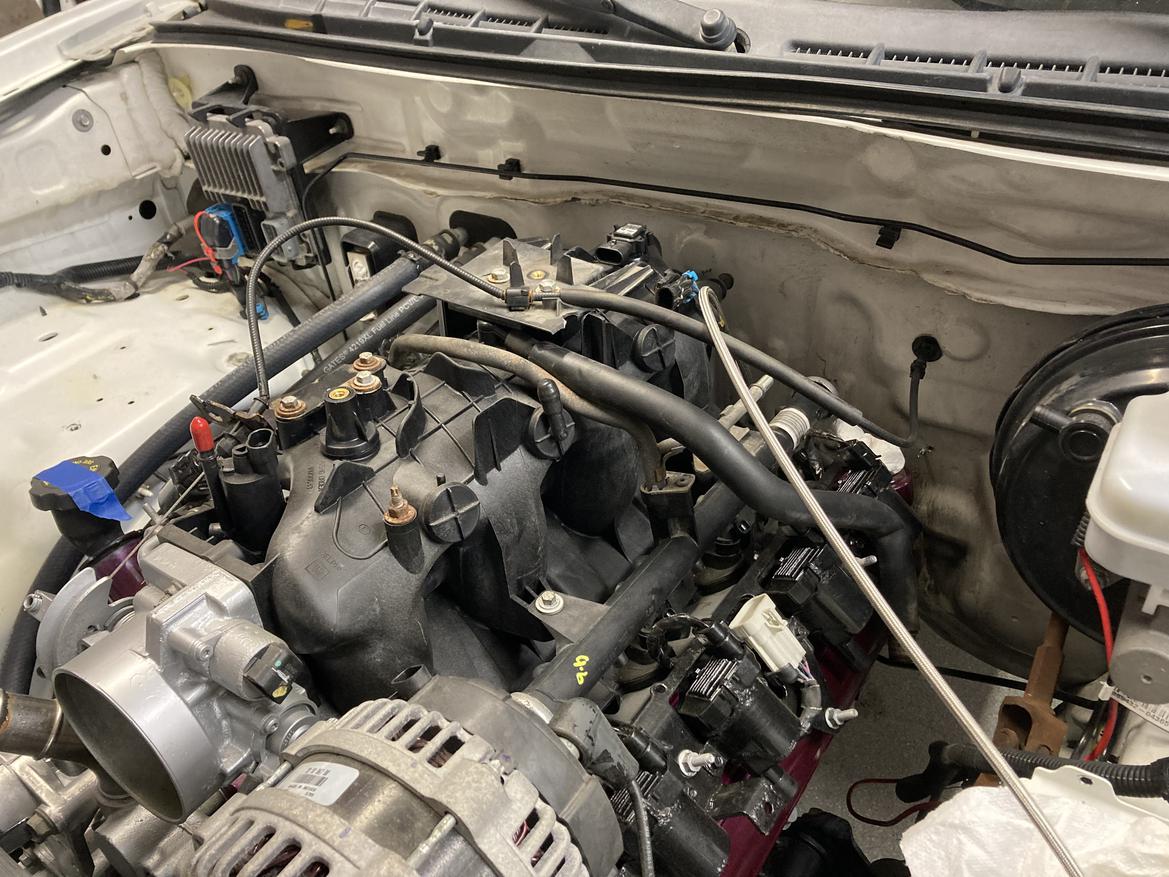 Todays roadblock was the fuel line. This will be a returnless setup for now. I was going to make the stock feed line work but after messing with it today I've decided to go with an lines. I was trying to use the stock ps lines as well so buying supplies will let me build an lines and make a much cleaner setup.
I purchased a few things parts today on eBay to get me pretty close to the finish line. I need to get this thing running!