So let me start off by saying I might have a problem, and that problem is the love of cars could be worse i guess.
A little history of the lovely car..... This is a 1980 Volvo 242
And this is how mine looked upon purchasing it for the sum of 1200$ plus trip expenses...took a huge gamble and when i first drove it i thought i got a steal and something i could just cruise in for awhile (not the case as it has now been a lovely two whole years since ive owned this car and ive only driven it a total of maybe a week).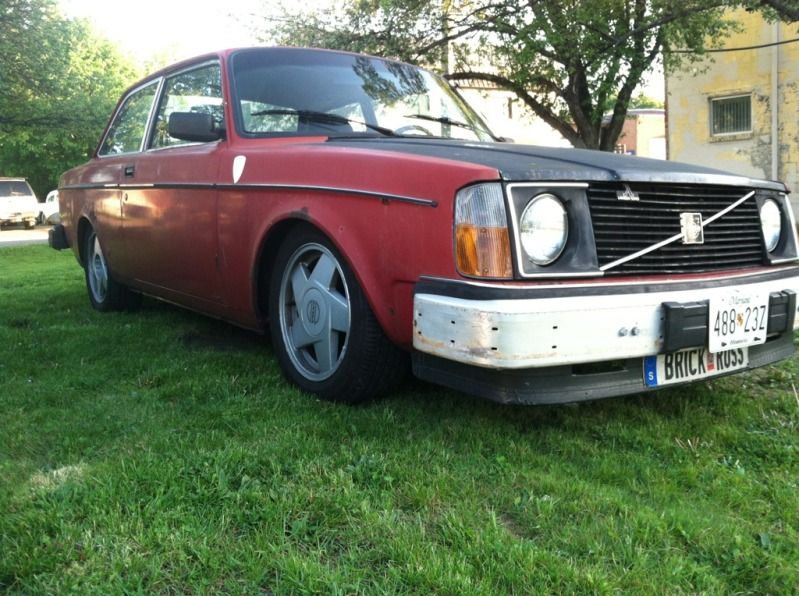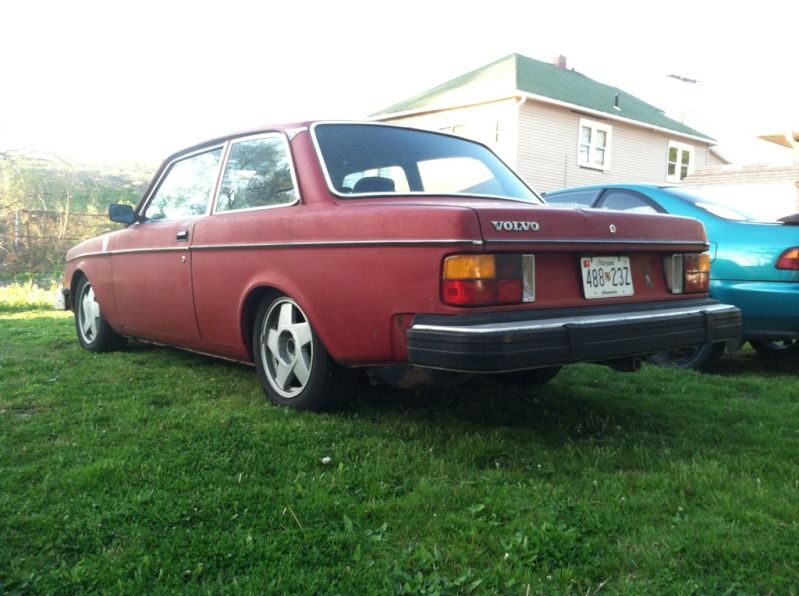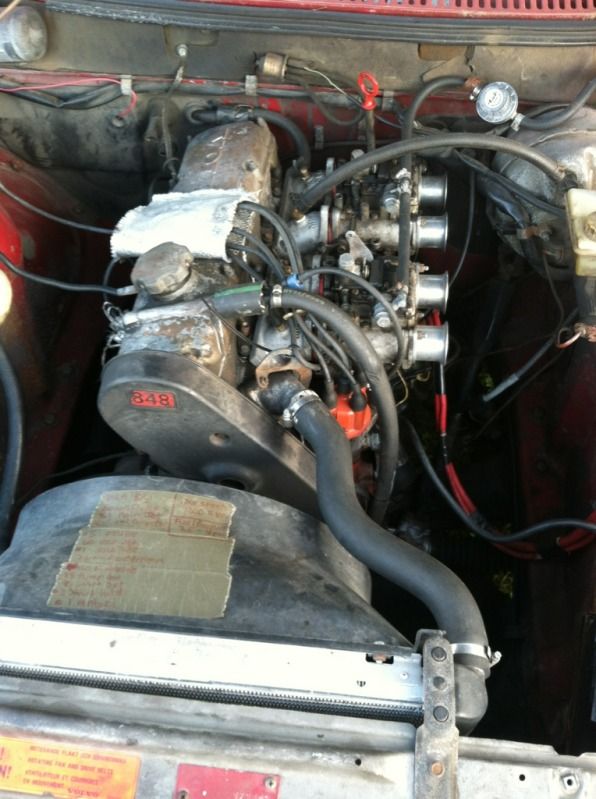 Now before me it was owned by a Porsche enthusiast, and a few turbobricks.com members. And lets just say it was by the owner whom put the delorto side drafts on, it was in my view a little mistreated. At least by the time i got her. Originally she had a K-jet B21F engine and was a base model flathood car. At some point someone spent alot of money on the suspension and getting it to work with carbs. I was trying to locate a few of the threads with this car which the owner dubbed Brick Ross... but i did find a youtube video still up https://www.youtube.com/watch?v=W2Eqf89O-zE
Now fast forward I was in the market for a car as my previous car a Y49 CRX(POS!!) ended up blowing its transmission at 15mph go figure just destroyed the diff. But it also ended up in the 2011 flood boated right over it. The car itself was a bum trade on my part i should of never did the trade but having owned a 1993 civic hatch for numerous years, i started to get bored and this crx popped up. Now me and CRX's go back and out of the 4 ive purchased this was the only one that i was able to register and put on the road.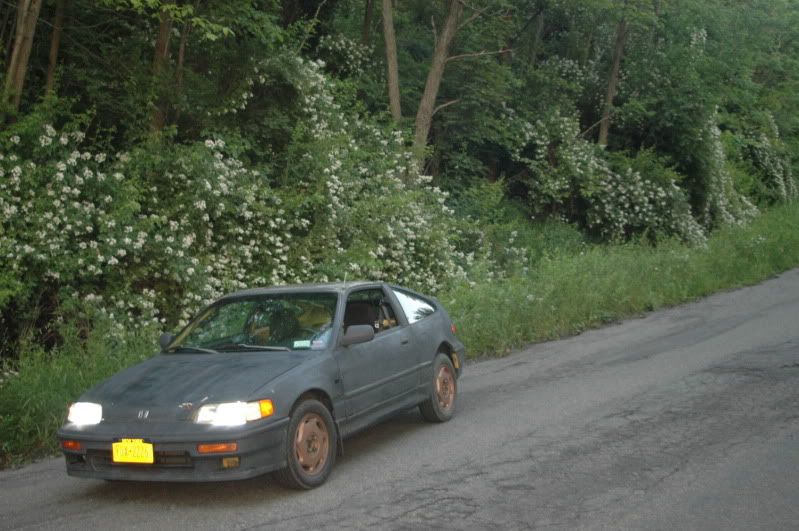 So i was on ebay and found a 1980 242 GT that needed some work made my wheels turn in all the right ways. but sadly did not win the auction, but i at least knew what i wanted next. and a ad 12 hour round trip maybe more but i got lost. and i had a car with halfway decent bones. Definitely not a honda rust bucket this was swedish steel.
Well the first incident was compression fittings discovered in the brake lines via NYS inspection which is a big no no. and being the way i am i parked it for the winter not only did i fix the brake lines i put in a pancake booster from a 760, wilwood prop valve, filters for the carbs, and a redone interior with upgraded halogen headlights, and nos tail lights.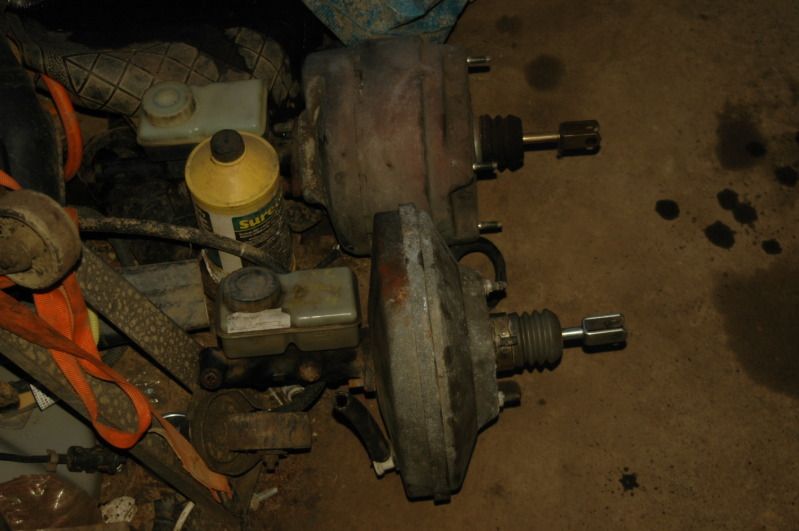 Also forgot to mention the owner who did the carb work also fabricated some super low coil-overs...which i plan on replacing and selling off as they dont suit what i wish to do with the car.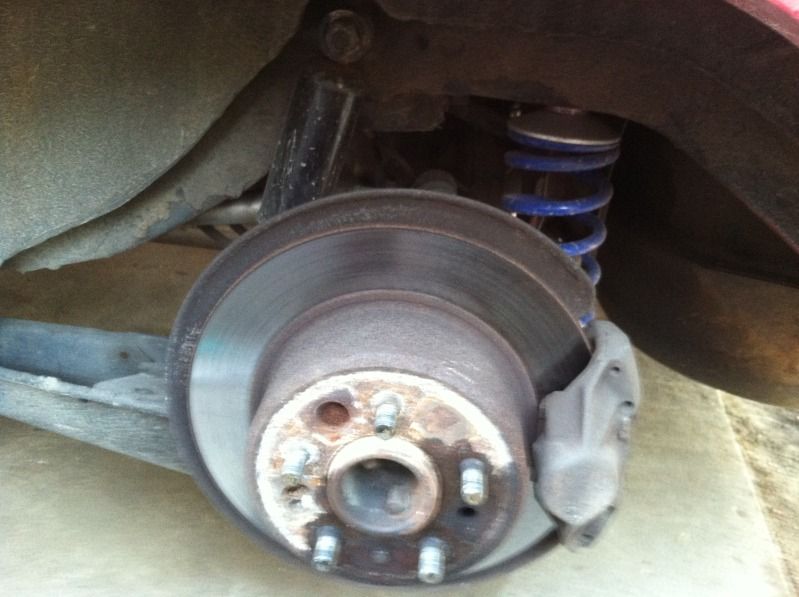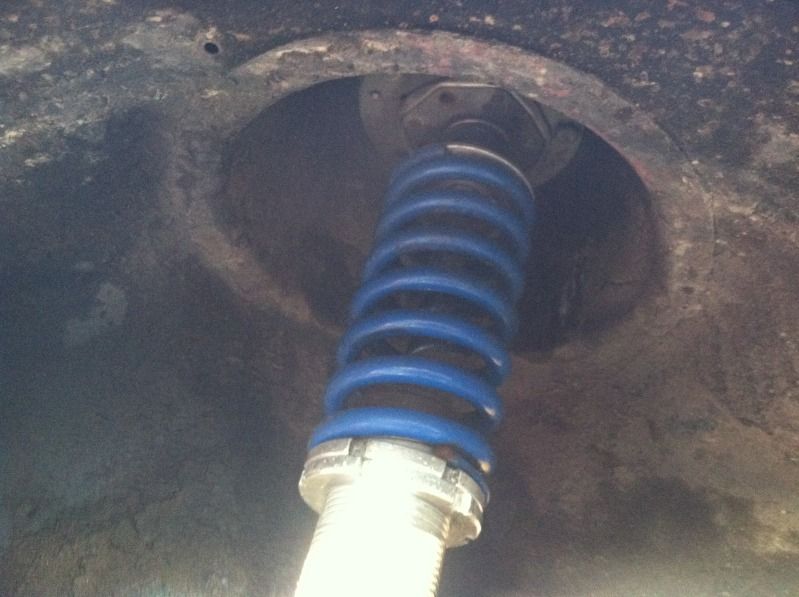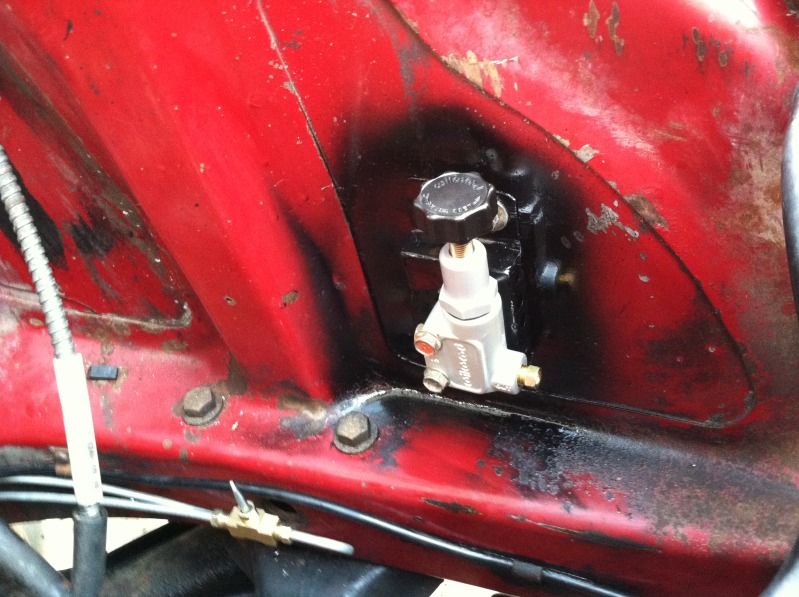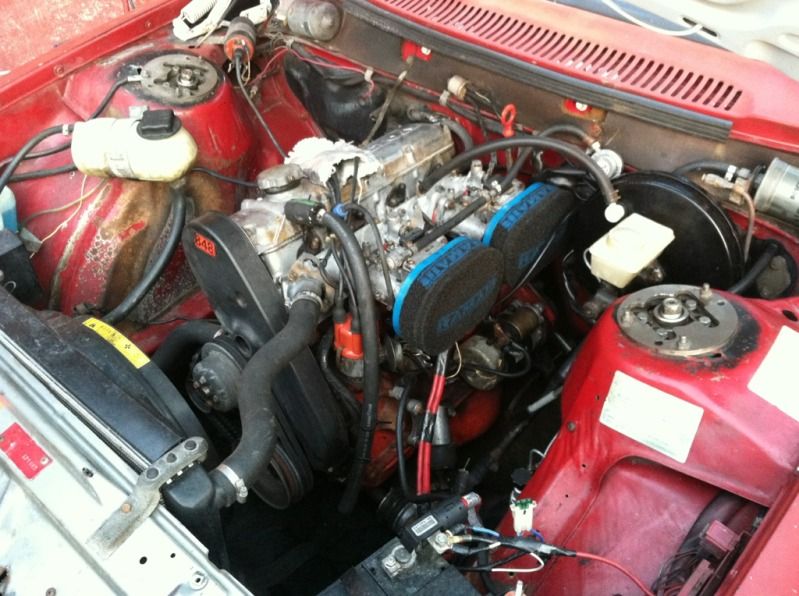 And i fell onto a deal for a rare R-sport cluster so i decided to have a true artist do his magic. Rodger at RP-R sports hooked me up and did a fantastic job. I even had him upgrade the stock lighting with LED's and sent him my old clock to match the style and look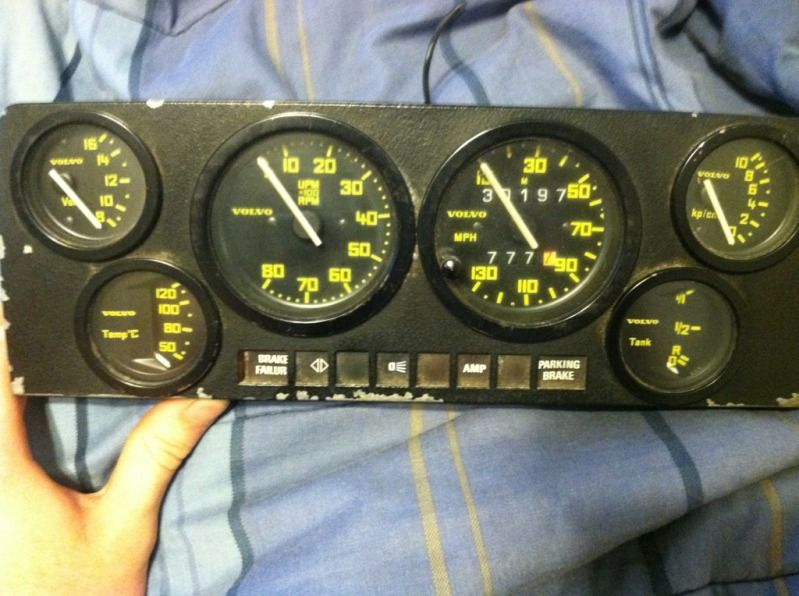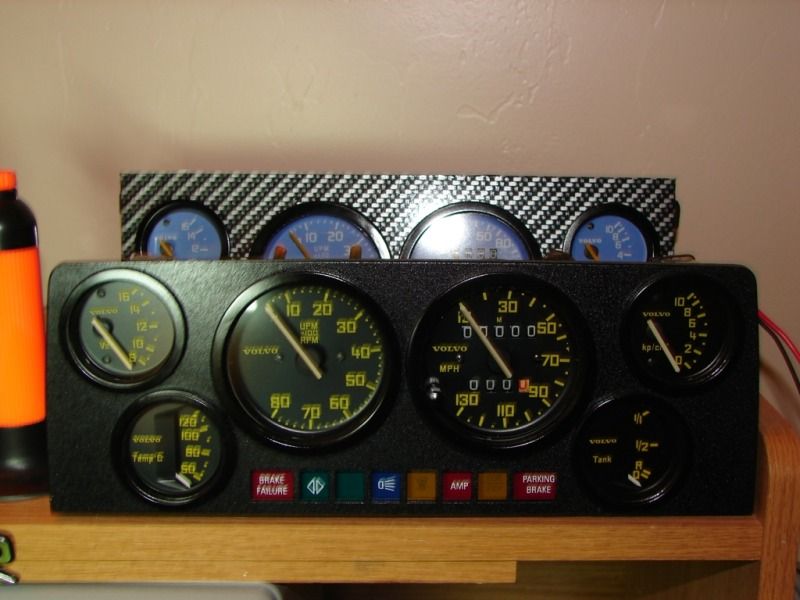 And things fell into place and i was able to purchase a old rustic looking 242GT flathood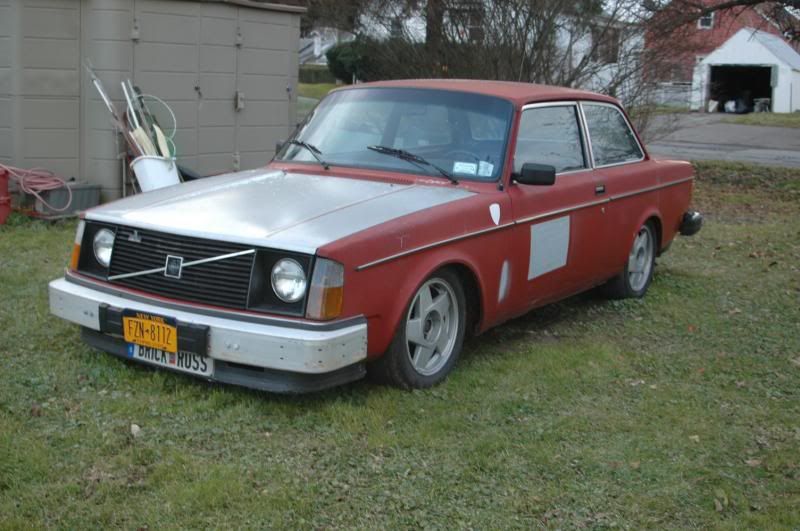 Anyhow fast forward again after winters icy breath left i once again tried to go pass inspection well it did with flying colors. However about 2 days later i was on a joy ride with my now wife and lets just say that the clutch fork (apparently the 4th one) bent in half. ripped the engine out thought about just getting a new fork but at the same time i wanted an upgrade. The engine itself was old needed about 4-500$ worth of gaskets and some other items to be the way i thought it should if i was to put it back in. Meanwhile my buddy put a bug in my ear about a V8 swap. But not your run of the mill 5.0, or chevy small block. No this was japanese, and he had many years dealing with the engine even has one thrown into his 1st gen celica. A Lexus 1uzfe bolted with a W58. Luck was on my side i guess as a low mileage LS400, was being dropped into my junkyard, and it was a car previously owned by my friend whom knew the history from the original owner all the way to the original owner. it was then taken over by a kid who got drunk smashed it and had it impounded for a number of years. Till finally it was moved into the junkyard and i took full advantage ripping it quite easily out of the mangled wreck. And a few weeks later i found a Supra with a nice W58 which i promptly took as well. Later in the month i would see my engine dry fire on my engine stand and after a spit shine everything was put away for the winter.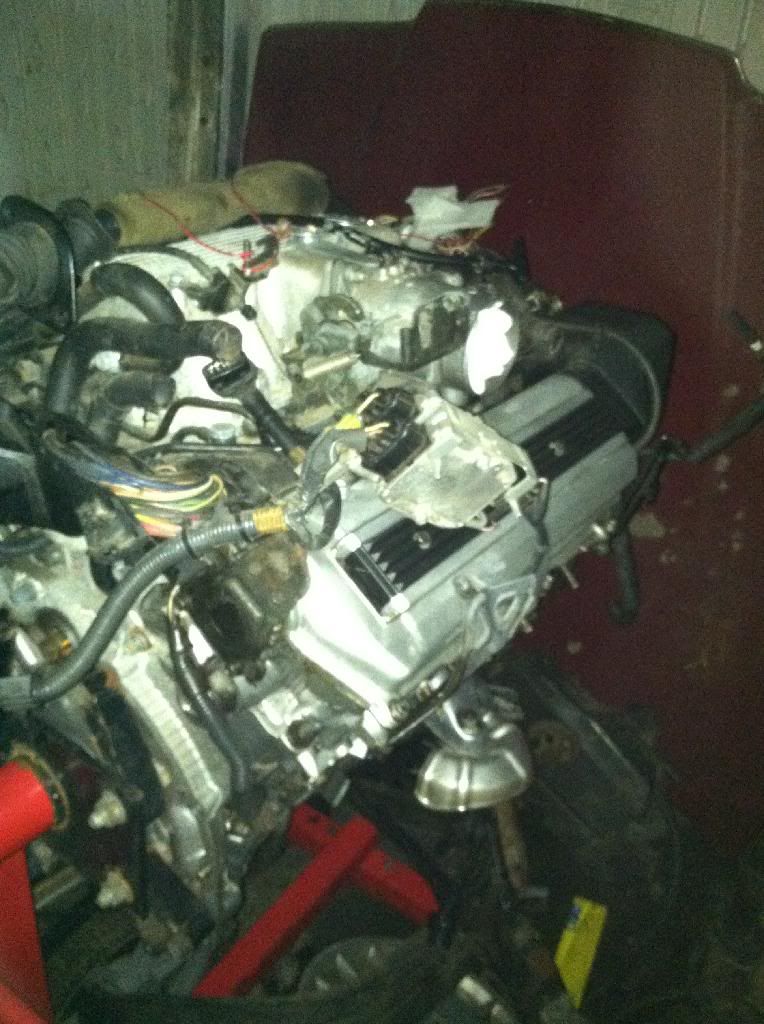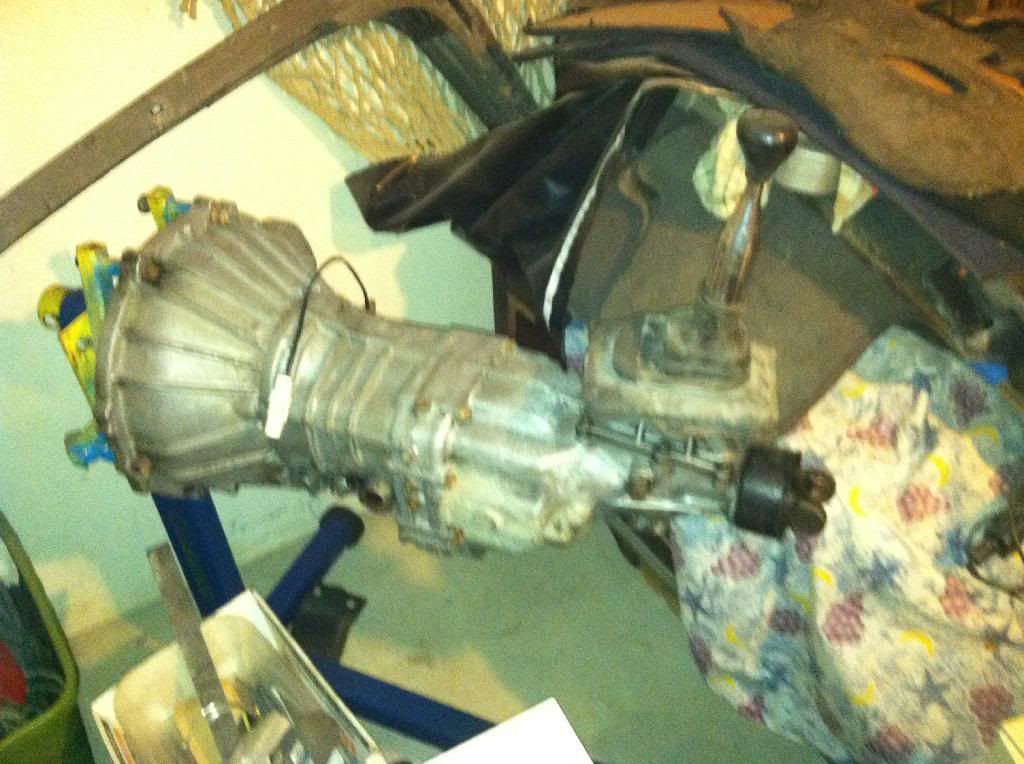 Fast forward to spring im now married about to have my first child and fired up to get back on my project. However i did recently discover my windshield seal had been leaking during our very unseasonably wet winter, and wreaking havoc inside.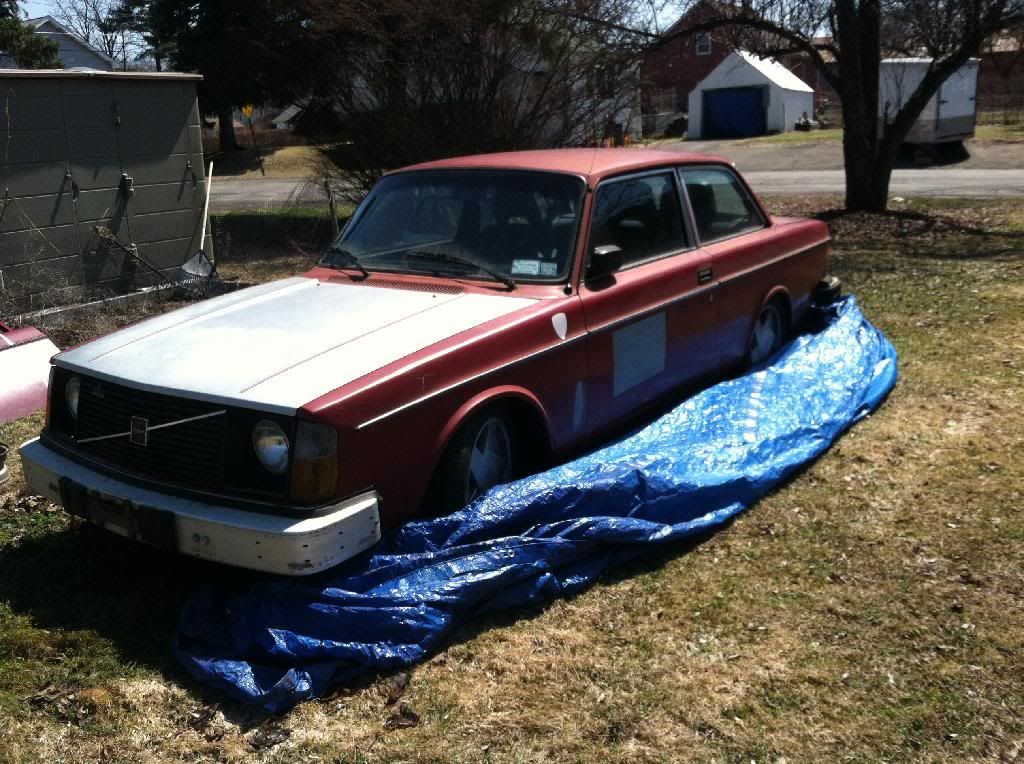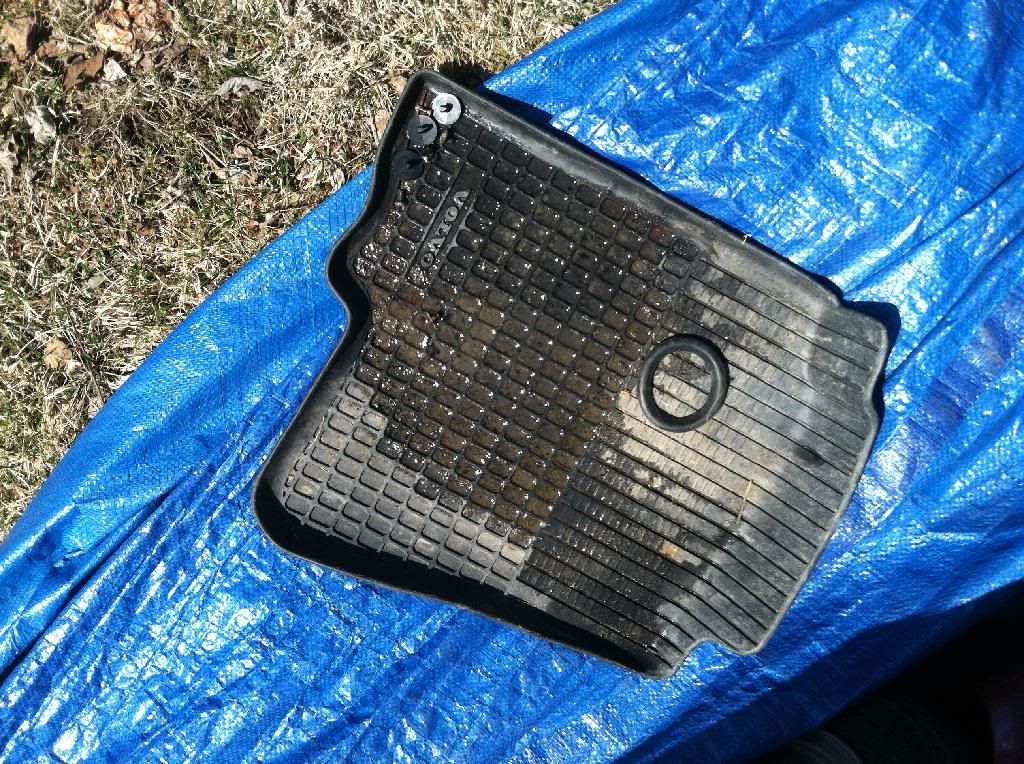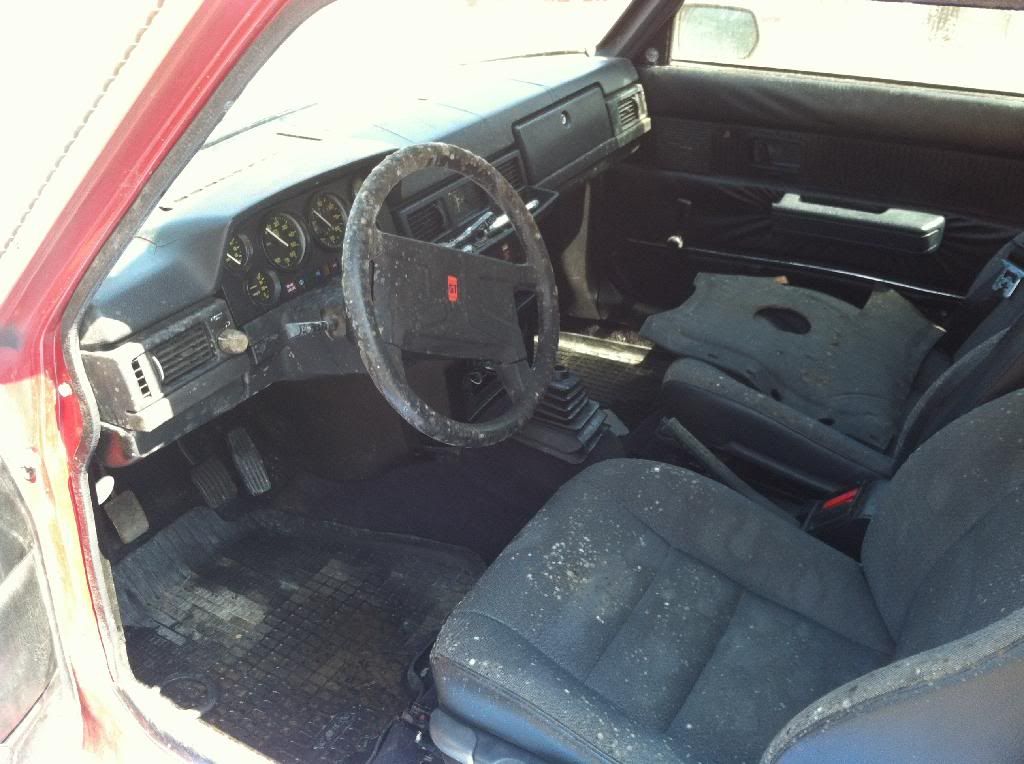 So thats where im at now i skipped alot but as you can see i like to document everything. Sadly at this point im unsure what i wish to do mold sucks, and ive read some things where i can save my interior but my windshield still needs to come out and resealed. Now the racer in me knows that my little girl will probably not set foot into this car until she is at least 10 or so. So ive come up with two options via the interior, either strip clean and customize the dash for more gauges, mainly looking into doing a custom 3 gauge pod. Or strip remove glass roll cage(have to figure out pricing and such) x2 race seats, and custom the dash further. Now i have not yet decided on what im going to do mainly air drying the interior for removal and cleaning at the moment while i decide what to do. But I know what im not going to do which is sell or junk this car. I would like to race it via auto cross and road rallys as well as maybe have some fun doing other things.
Only the future will tell hope to have some updates sooner than later but only time will tell besides cars i tend to have a lot of side projects as well....
And a side note this was alot in one post so i do apologize if i rambled forgot punctuation and grammar etc. The updates should be smaller and easier to follow.