I am an active member of mx5atlanta but since this car is built in the spirit of this forum,I'd like to share the story of my 91 Miata here as well. I will also be chronicling it's transformation from a daily driven street car into a track "monster"......with 95hp (yup, that's dyno verified)
It all started with this 93 NA6 that I found on Craigslist for $900, it only had 146,000 and a salvage title. I though to myself it should be pretty cheap to fix up and get back on the street so I called the guy and had it towed to my house that weekend. I never actually saw the car till it arrived at my house that Sunday. Here it was after we got it into the garage:
[/URL]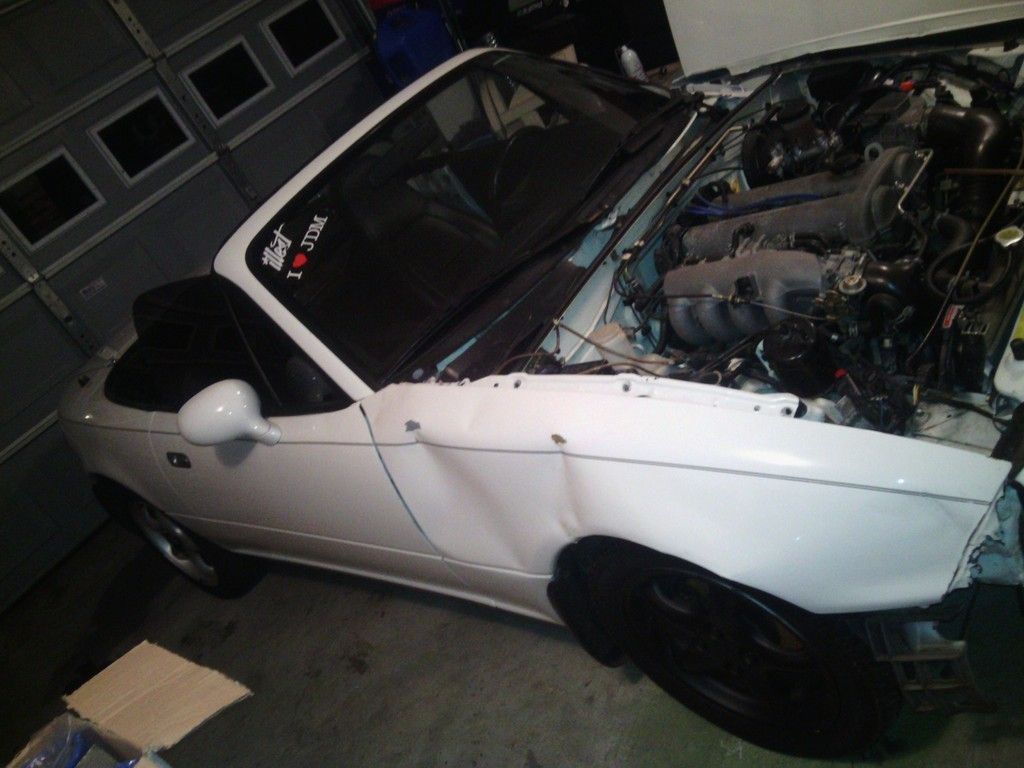 I was bored and decided to play around with plastidip....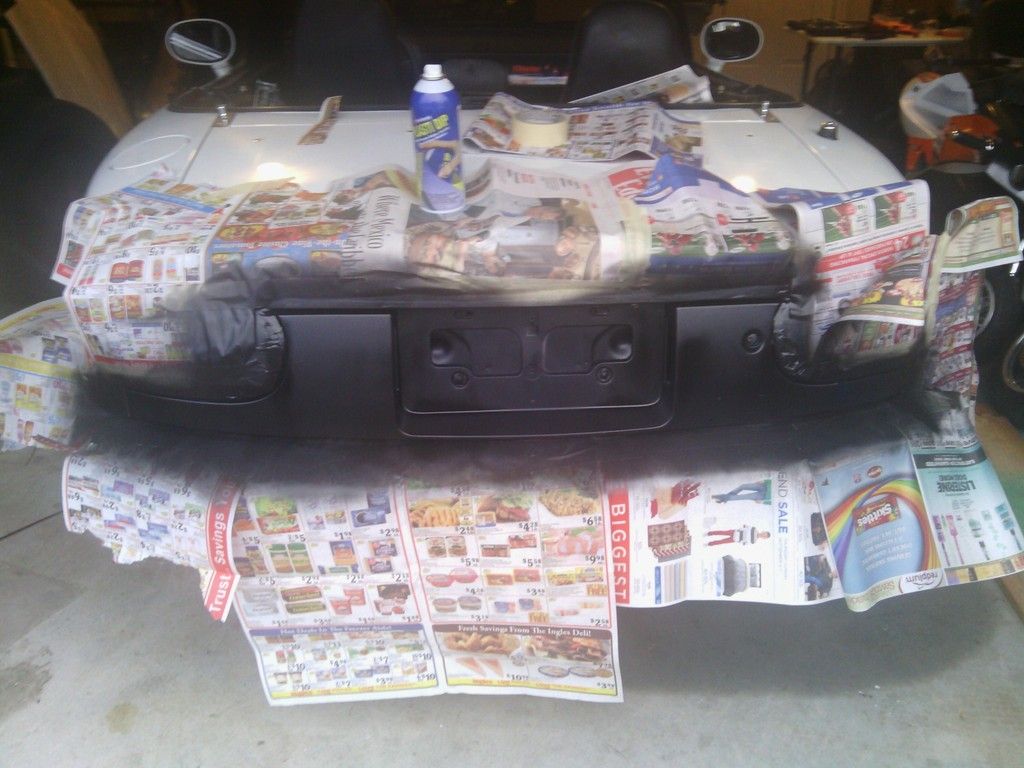 Even though I wasn't doing anything about getting it fixed, I decided to buy some wheels I found for a very good deal.
Later I decided to sell them because I found out excessive un-sprung weight = bad handling.
I went ahead and bought the hood, fenders, and bumper off of a parts car and that was all fine and dandy. Then I found how much it would cost to pull the frame straight and I also found out that I had to have receipts of the part purchases when applying for a rebuilt title, but I didn't have any because I bought them used. So I decided it would be more convenient to find a shell with a clean title and just swap everything over. So the search began and I purchased this 91 shell for $500.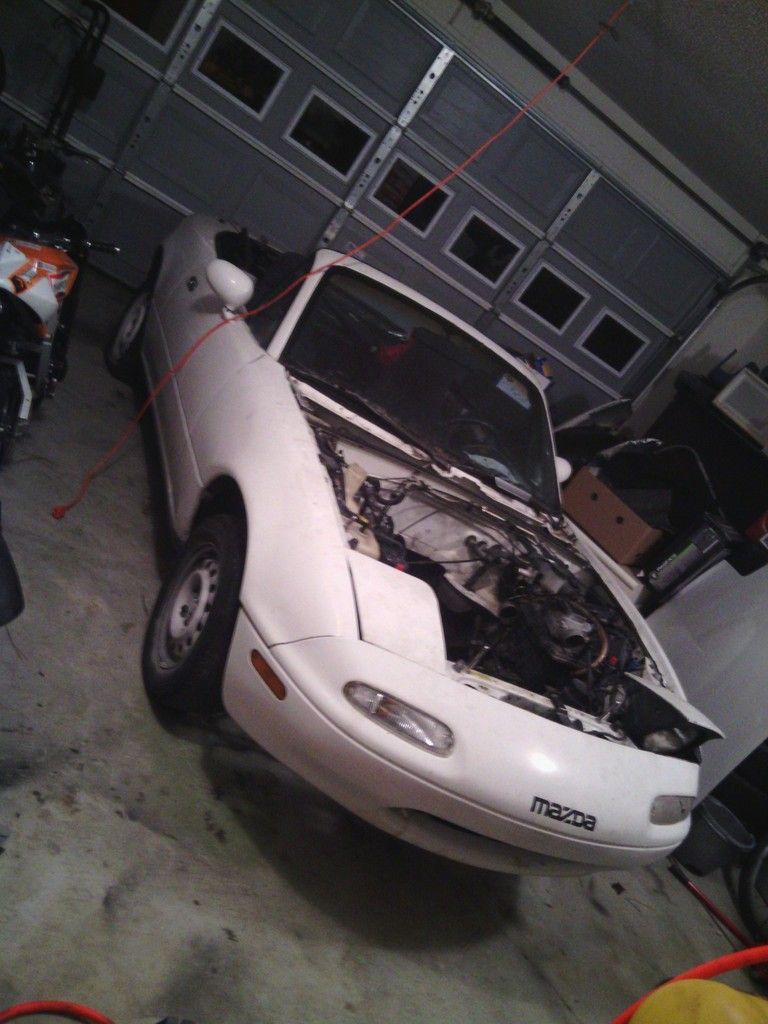 Doesn't look to bad from the outside, right? Well the car sat outside with top open for over a year and that effectively had ruined everything inside the car, and created a lot more work for myself than I expected. The exterior was pretty beat up, every body panel on the car that was removable had some sort of damage and would have to be replaces. Since I had a perfectly good parts car at home, I decided it was to good of a deal to pass up so I bought it anyways.
Here's the interior after ripping all the carpets and sound proofing out (which was all soaking wet btw)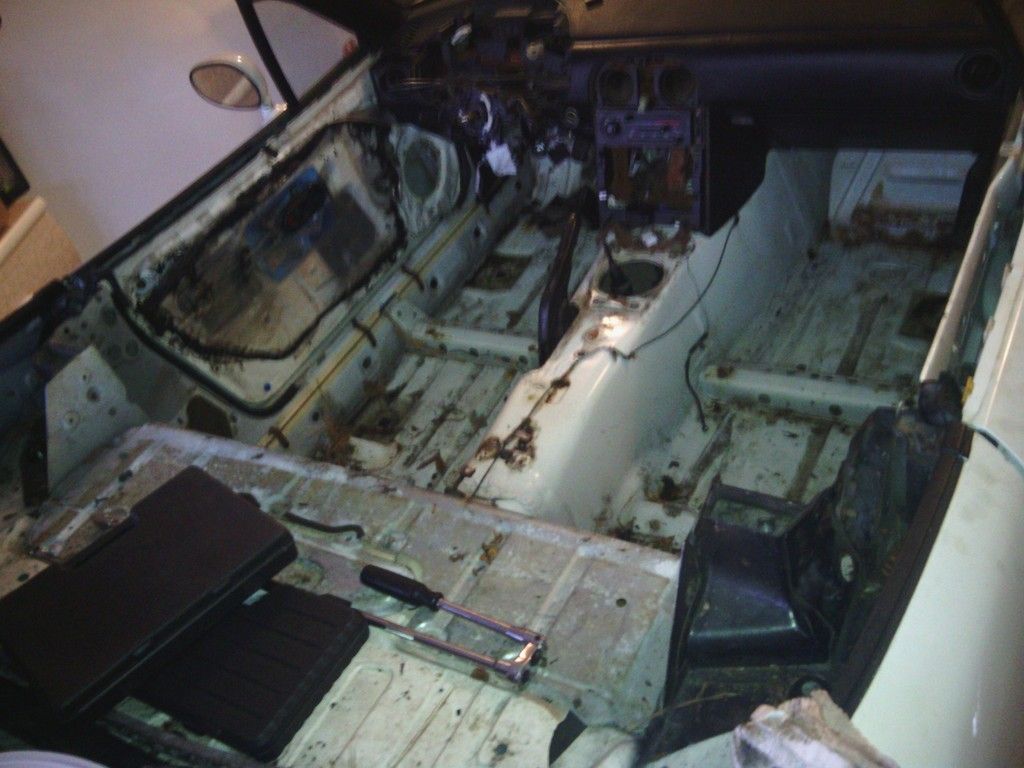 The parts car was parked outside and work began prepping the shell to receive its new heart.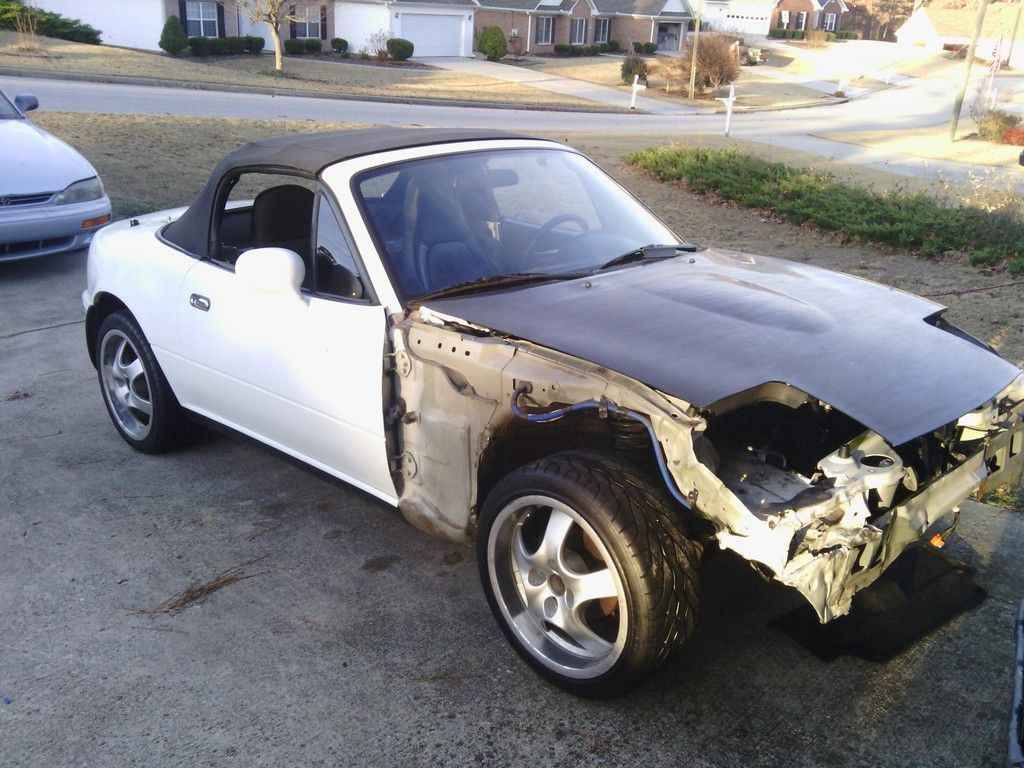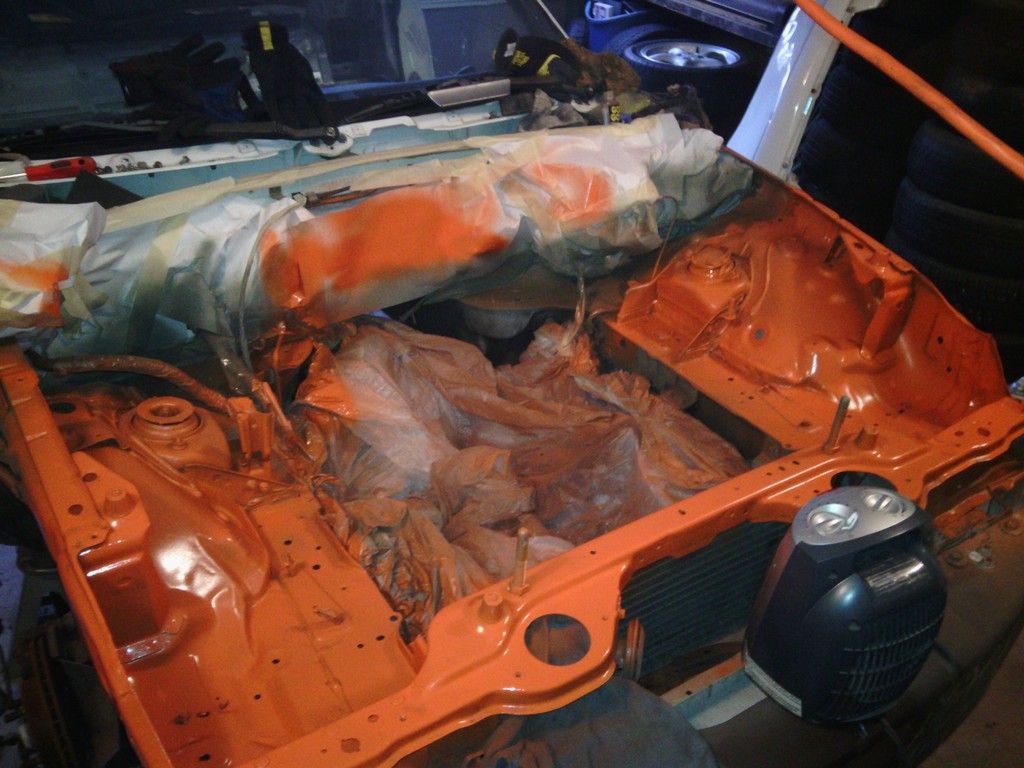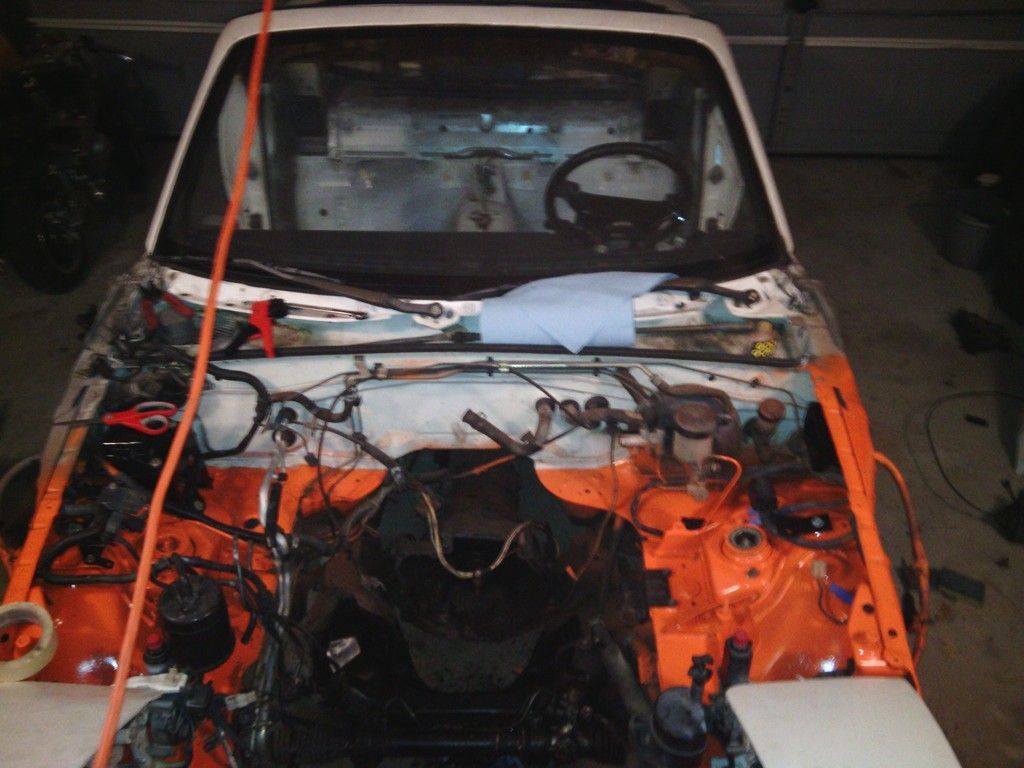 Decided to paint the valve cover for no reason at all.....
And on on New Years Day the Engine and tranny went in...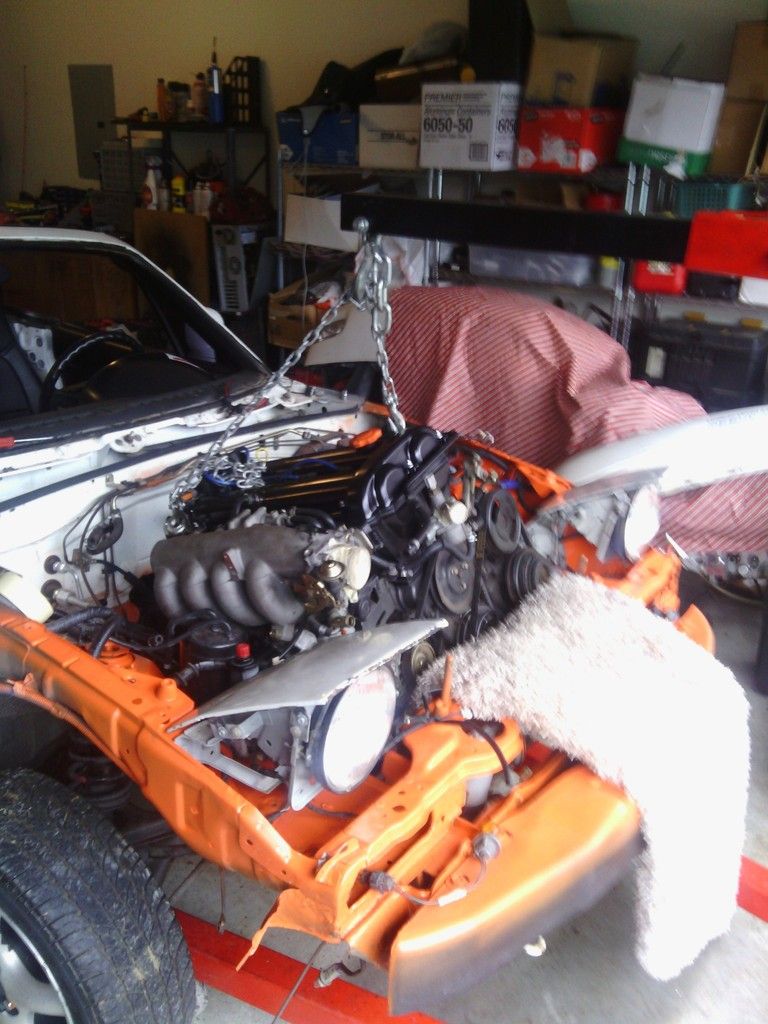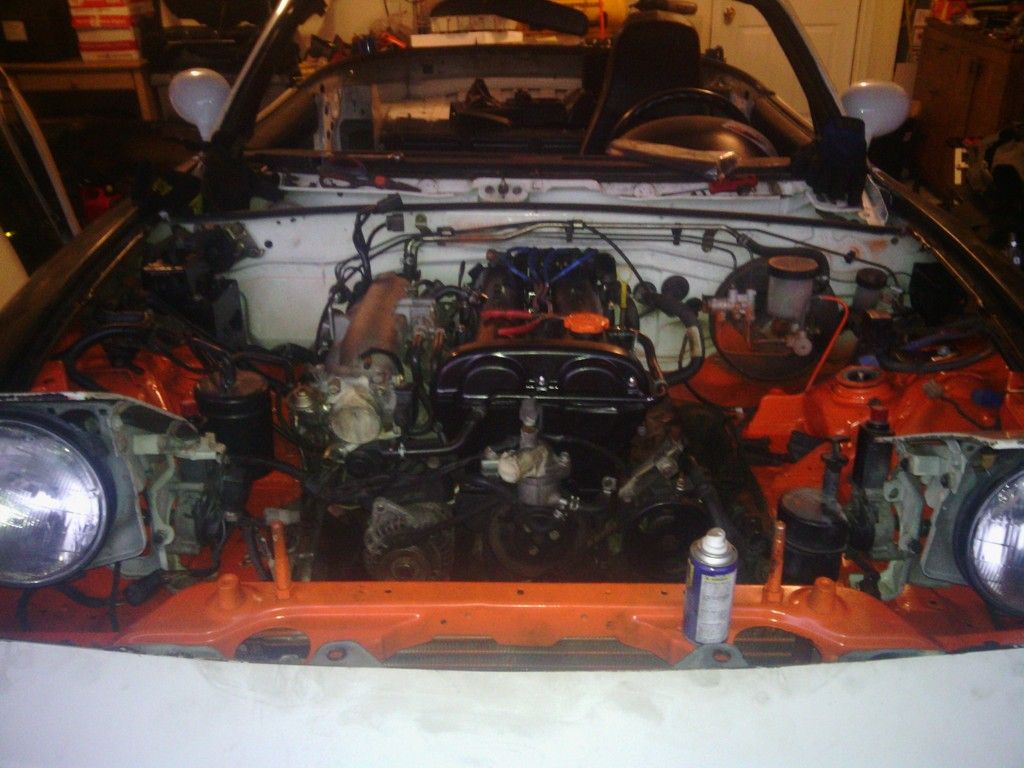 Before getting the engine in, I had cleaned up and "finished" the interior as you can see the the upper left hand corner of this collage (sorry, it's from Instagram)...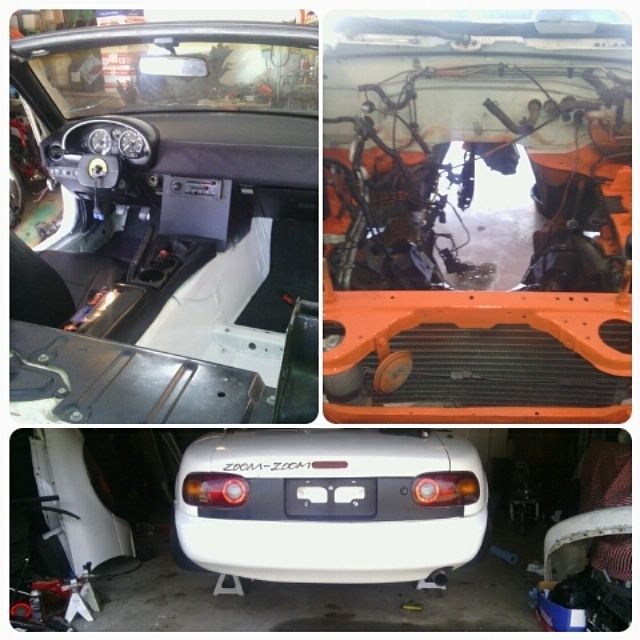 In about a weeks time, I mustured up the motivation to hook everything up and get the car started, and it started first try.....yippee......I had my friend pull it out of the garage for its maiden voyage and I heard a repetitive clunking noise. I did some research and found out it was more than likely from the diff. Lucky me though......I had a donor car that had a VLSD (I know that they really aren't that great/special). So in the following week, I pulled out both diffs, and had a buddy come over to help me install the VLSD, while I was at it, I put in the lower mileage driveshaft (just in case), and I saved the axles in case I ever need them.
During all this time I also had gotten around to swapping on all of the good body panels onto the shell and it began to look pretty decent, it no longer looked like a POS that had sat outside for a year. (don't mind the stickers, I went through a phase....
So with the car mostly in order, it needed to be a solid color. I went through endless options and varieties of what I could do and in the end I decided to paint it myself at home because drift car....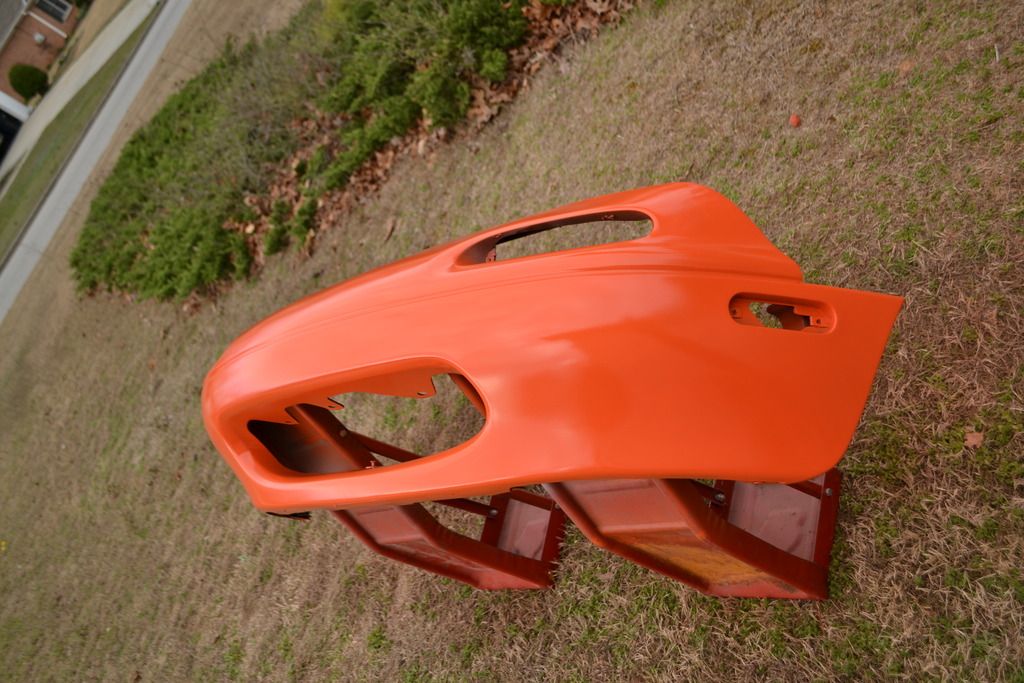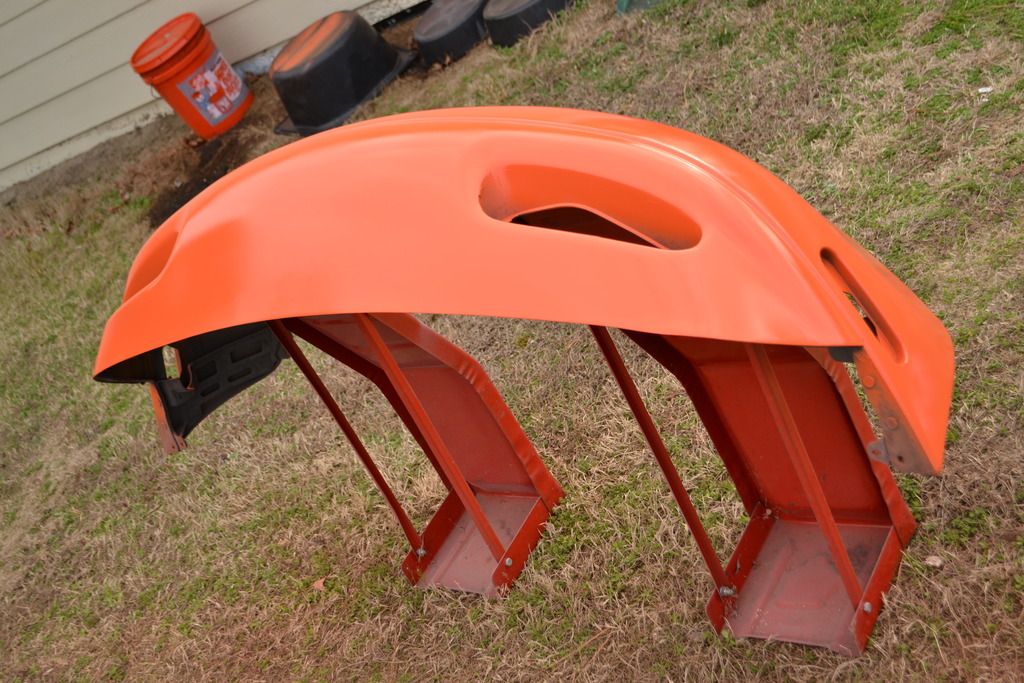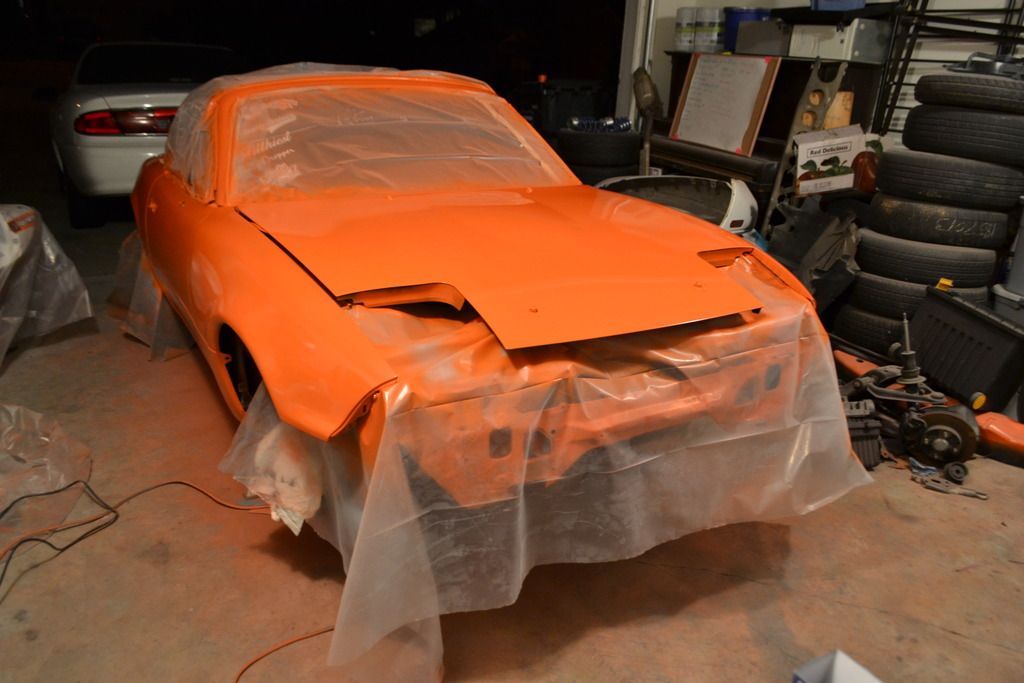 And here it was fresh from paint and essentially unmodified, the only things really "custom" about it were the interior, replica lip, and the paint color.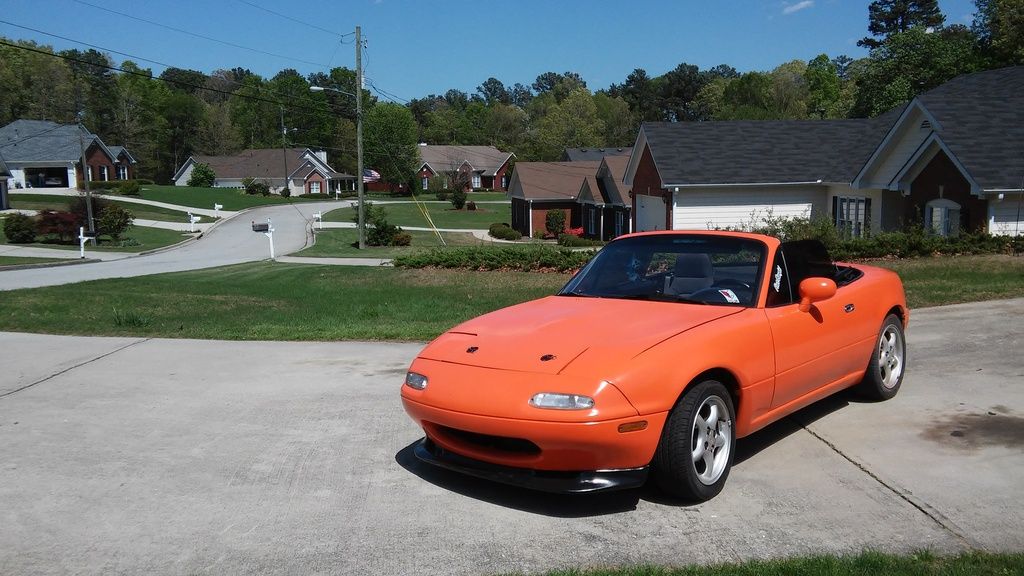 The car probably went a couple months before being insured to be able to take it out on the road so in the meantime I did a few more things.
Stickers (I know I know)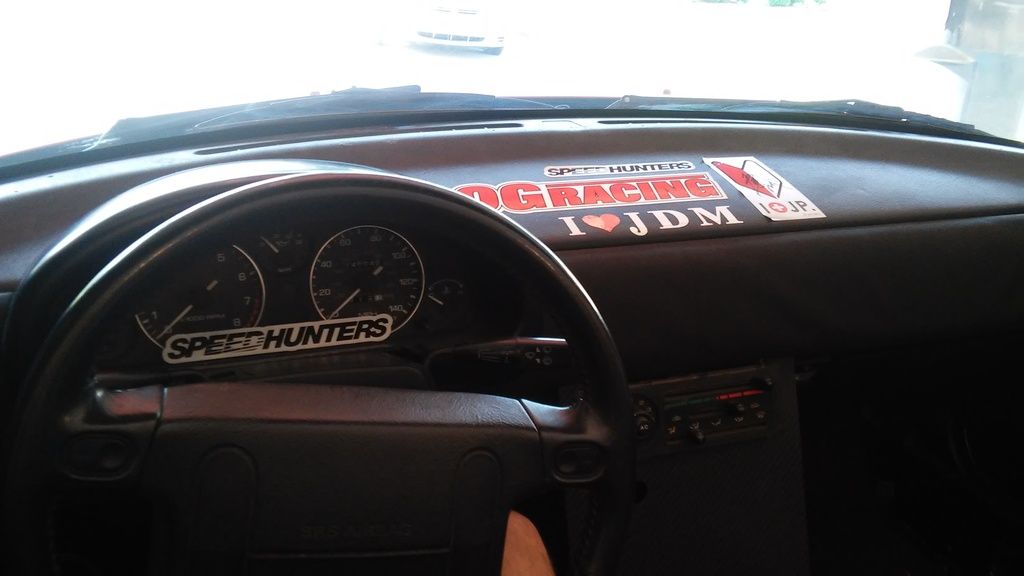 Bought tinted turn signals (still one of my favorite things about the car)
Tow strap (artsy photo)
Painted the wheels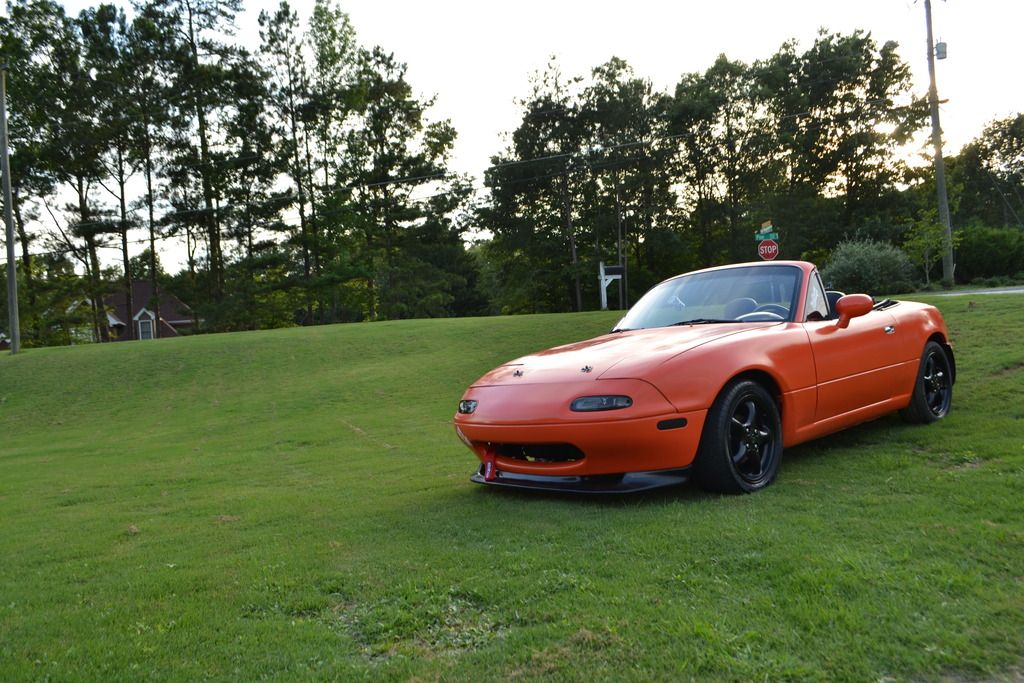 And entering stage 2 I decided to install lowering springs that I had laying around and I also installed spacers that I don't have any photos of. The fog lights came much later.....(I hated them btw)