I've always wanted a TR6 since I was a little kid. In the early-'80s, there was a local MG/Triumph specialist in town that always had a bunch of TR6s out front. Something about the small proportions, (relatively) giant wheels, and general boxyness drew me in. Not pretty and swoopy like a Spridget or Austin-Healey. It had the butch, upright, slab-sided look of a German car (I later found out why).
I've been casually scanning CL and ebay for a while now. My plan was to build the roadster equivalent of something like a stripped-down bobber: lightened, simplified, and de-chromed. Race seats and basic roll-bar. Maybe some fender flares. This car is part of the inspiration: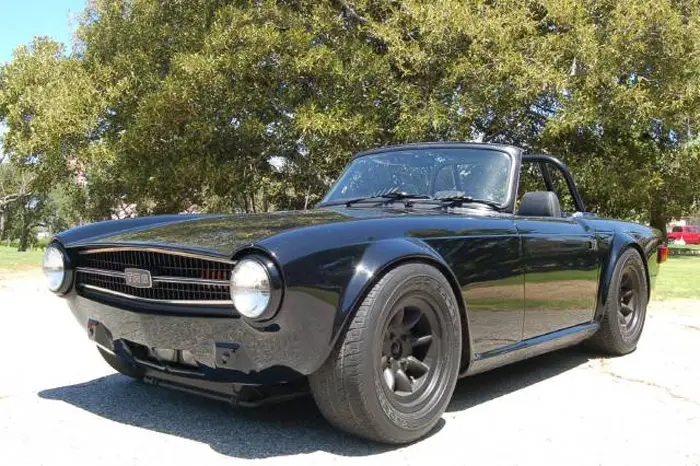 The original plan was to swap in a compact, twin-cam engine (Toyota 4A-GE, Ford Cosworth YB, Honda F20C, or maybe even BMW S14B23) fed by twin Weber side-draughts. So, the goal was to find a TR6 with good body and frame, but bad engine and/or rough interior. Price is most definitely a factor, especially considering that this would be just a weekend toy.
Found just what I was looking for in Ann Arbor. Starting the build thread now.