Hey guys/gals, Welcome to my build thread. Lots of work and fun has gone on over the last couple of years. My friend started building the car to compete in SMF class in autocross. I have kept up with the build and continued to develop the car.I will try and keep things short for now so that everyone can get caught up.
The car was about 90% finished when I picked it up. It was in driving condition when I bought it, but didn't run right. It miss fired while cruising and had a really hard time starting once warmed up. The speedo didn't work and I had to sort out some funny things my friend did with the wiring.
I picked up the car on a friday night after work. The next morning I went threw the car and managed to fix the miss fire/hard start, even got the speedo working and fixed a couple other little wiring issues. Sunday morning broke the car in the only way I know how. I took the car autocross racing.
Some pictures of the car after I brought it home from my shop saterday night before going autocross racing.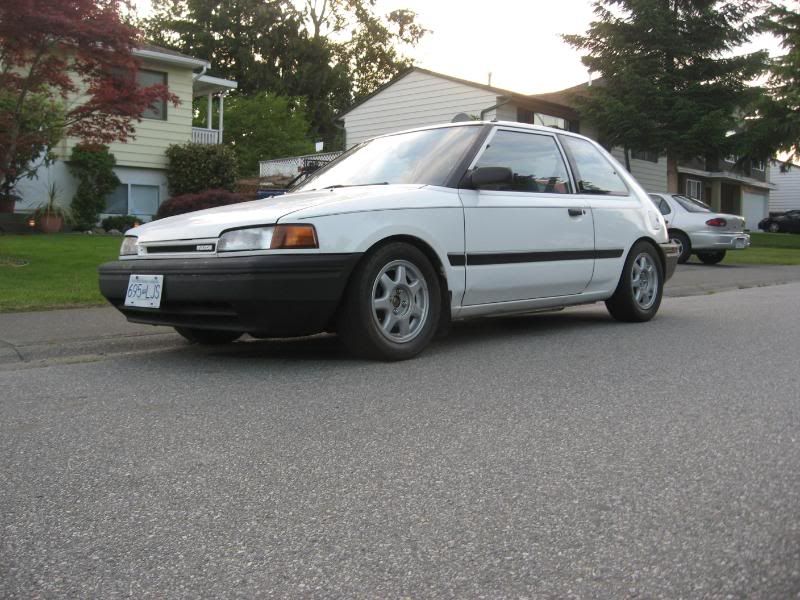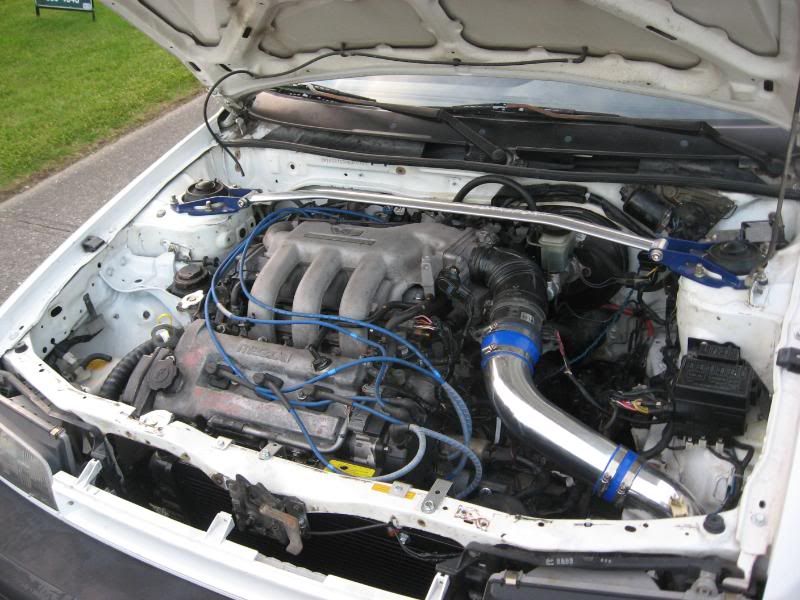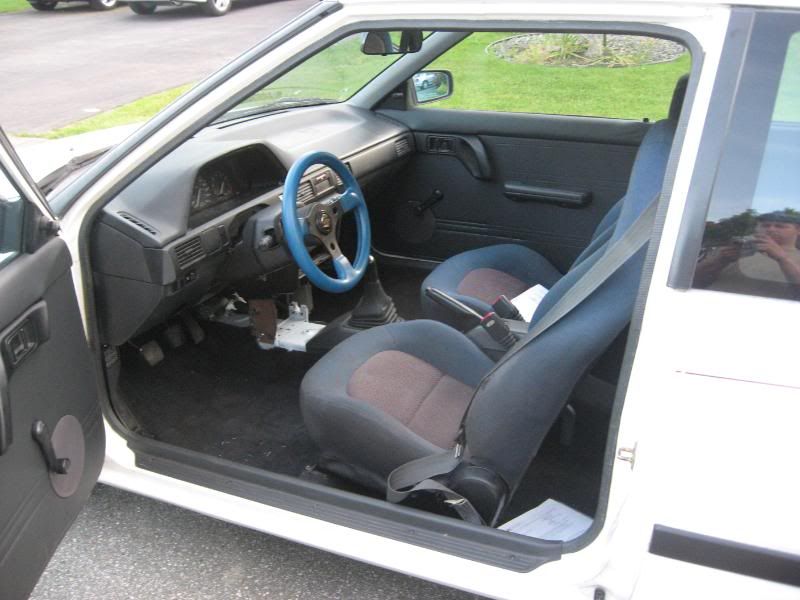 A couple of pictures breaking the new car in.. :) My girl friend had just as much fun as I did..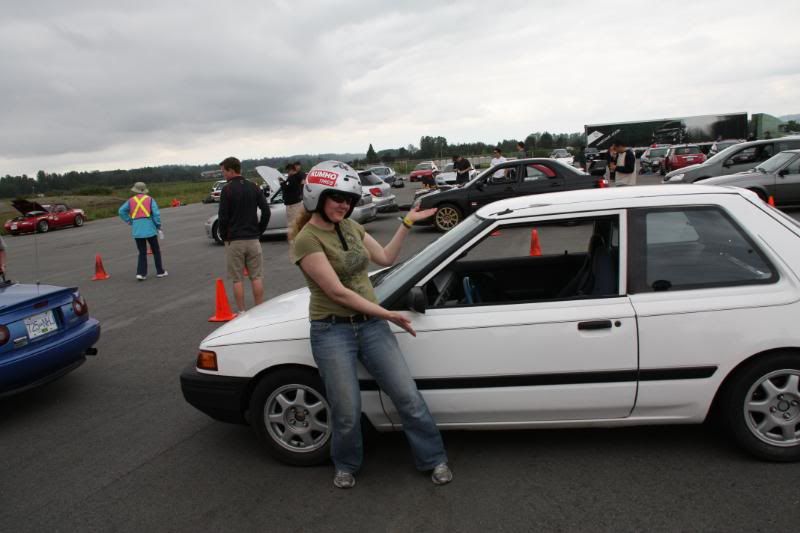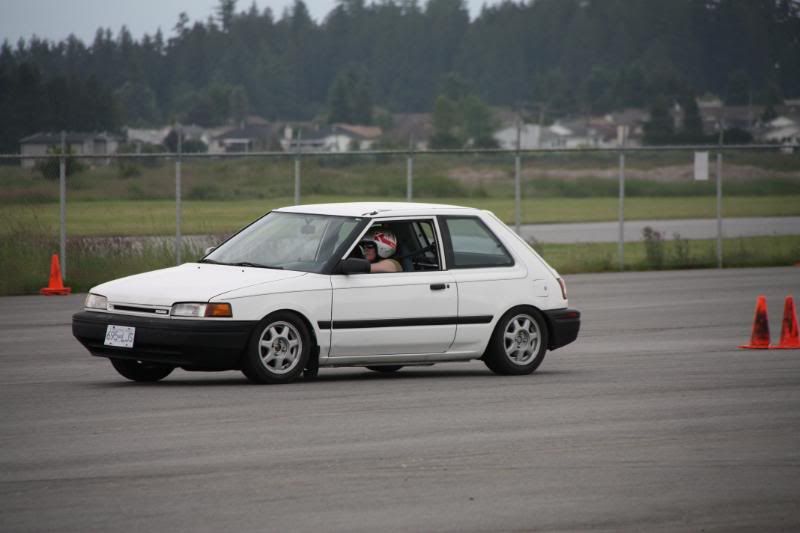 She was even nice enough to leave me with a dead battery during my run group.. Thanks hun.. :)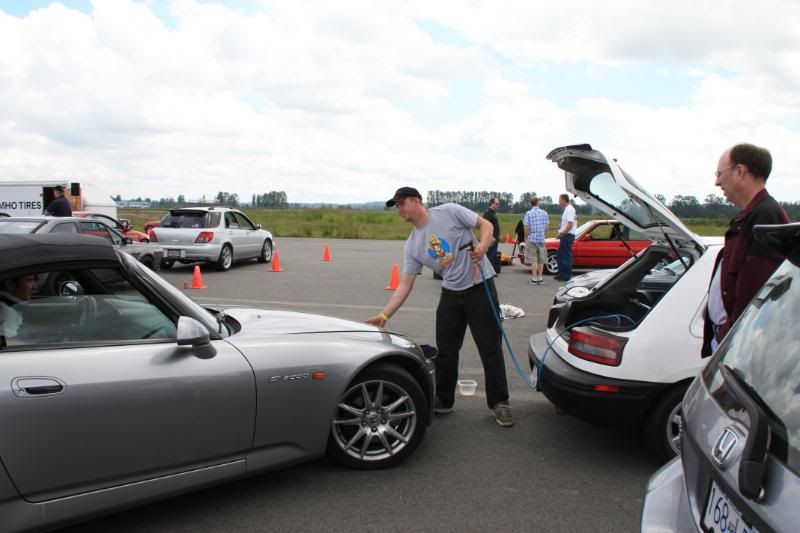 Took my mom for a ride along.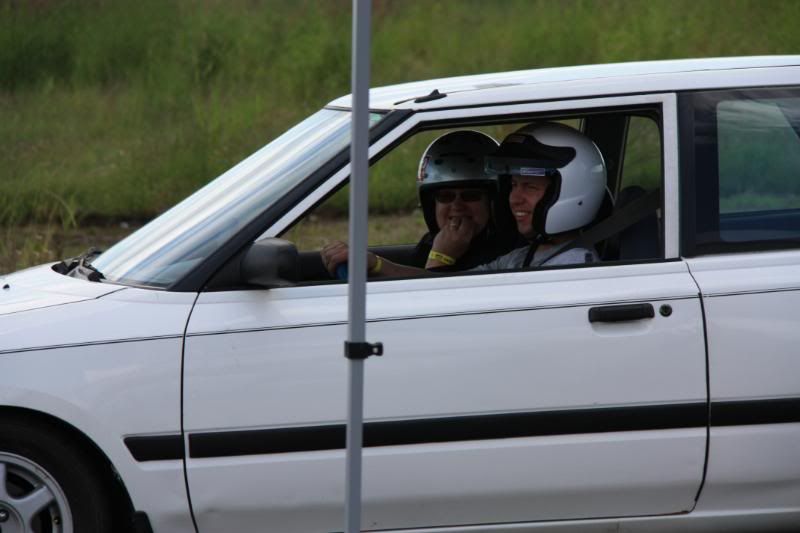 Stay tuned its getting late.. I have done a lot more with the car over the past couple years..