Edit: Missed the rules post, 1988 Toyota Corolla GTS, I can't figure out how to edit the title so if Mods want to add that that'd be cool.
Hey GRM, so I posted a "best car" thread a while back and debated in my head many of the suggestions you guys gave for cheap cars to work with. A couple months ago I got wind that a friend of mine had an AE92 GTS that he was going to scrap. Gave him a call and he told me the trans and motor are great, so I went down to Socal to check it out. Sure enough, it was pretty healthy. I told him not to scrap it and i'd buy it off of him, to which he refused and said I could have it for free. So that was an offer I couldn't refuse.
It's got a little fender and bumper damage from a small accident, but only cosmetic. Of course with old cars like this that means a salvage title, which I don't care about. Here's the car anyway: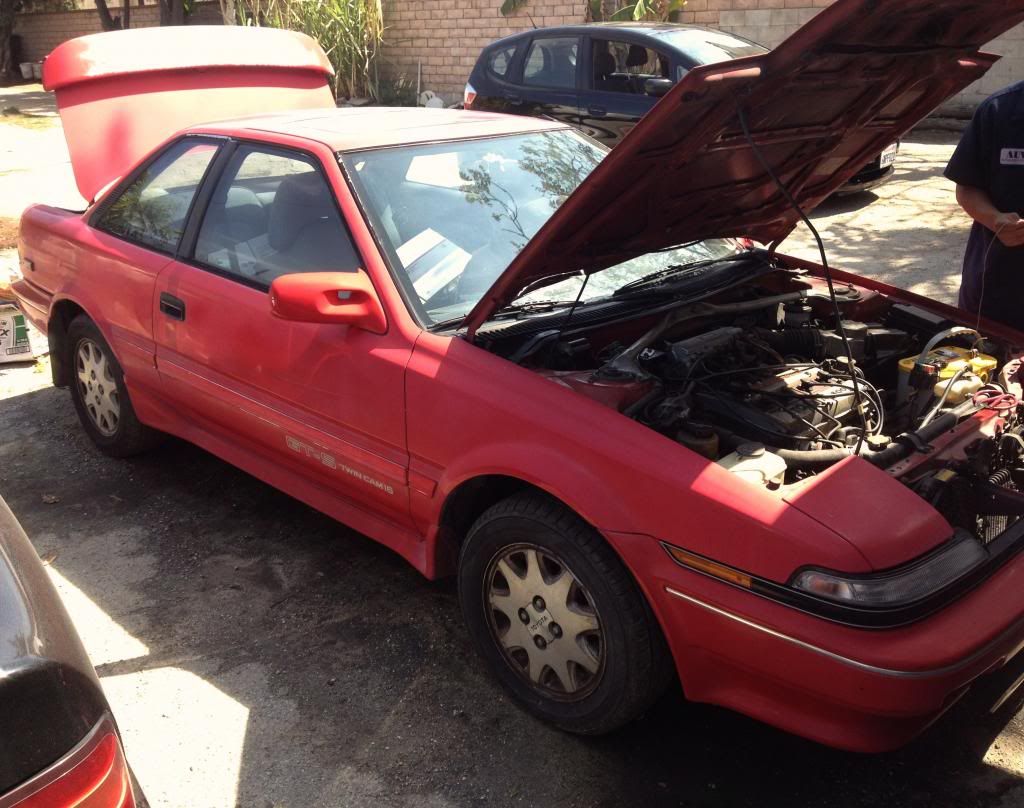 That's my Fit in the back too
Anyway, after about 12 years on automotive message boards of various makes and models, i've yet to make a build thread, so here goes my first.
First up is getting this thing smogged and registered. There's a few things it needs before that and i'm heading down to Socal next weekend to take care of as much as I can.
Distributor O ring where the cap is is leaking like hell. Standard 4AGE feature.
Tune up
Battery
Probably cat.
No engine lights and all gauges look normal, so i'll start with that and see what happens. I'll document a little of this revival when i'm down there.
I'd also like to ask GRM AE92 enthusiasts with some help on parts sourcing if you wouldn't mind. Curious where you guys get stuff like bushings and what crosses over from other AE9x platforms. I did some performance parts hunting and it looks like it's going to take a bit to decipher the code. I have friends very familiar with 4AG but they're all AE86 guys and don't know much about this chassis and what's available for it. TIA for any help.
Final goal for the car is HPDE fun car and some "spirited driving", not looking to be competitive at all, this is 100% just to mess around in.