Selling my VW. It was supposed to be my forever car but sometimes life changes things.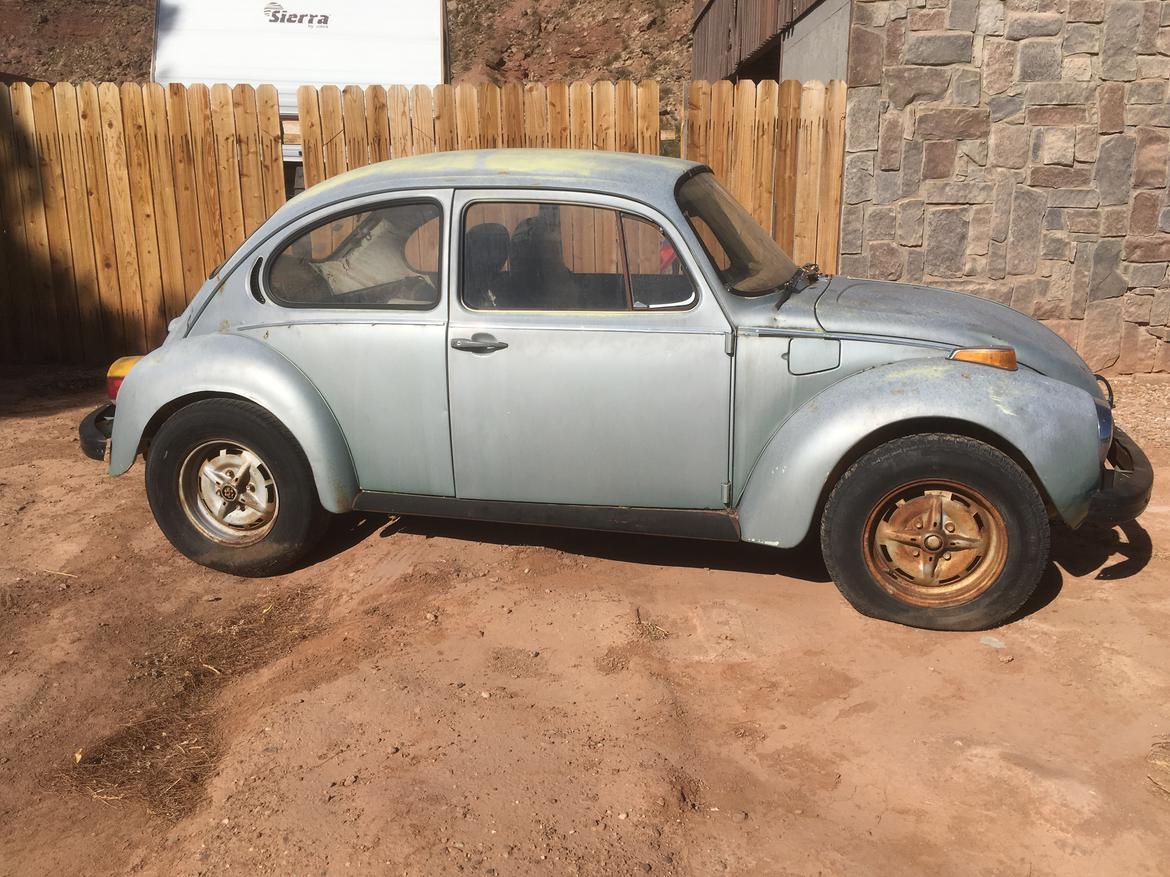 I got the car in this state. The tires were shredded so I found the empi wheels locally with tires on them and used those to roll it around the yard.
The engine is gone. Sold.
The brakes do not work.
the interior needs completely redone.
All the glass is good!
All the rubber is bad.
I have the title!
I have not been able to open the hood.
That rust spot on the drivers side looks to be the only rust.
The hood has a dent, but should be an easy fix. There is a full set of 15" empi wheels and two steel 15s. Possibly a spare wheel under the hood.

I planned to keep it until I was in a better situation, but I've decided to move on. I honestly think my infatuation with these is just because it was the first car I ever bought for myself (not this car, but another 73). Dad made me an offer on the engine and so I've decided to just move on and dream different dreams.
Car is in St. George, Utah.
GRM price is $300. That breaks me even. 435sixthreetwo5958
Also, if a mod could add "$300" to the thread title, that'd be great.