Hey guys,
I don't really want to do this, but I think time has come to sell my most loved vehicle in my fleet. I have owned it close to 10 years now, and bout it from the original owner. I have to go out to the garage to get the exact mileage, but last I remember is that it is around 93k miles. It is on original Spark Yellow (YU) paint with a few areas of slight concern. The worst being a spot on the passengers side door that was damaged before I bought it, but hasn't worsened in my ownership. The interior is in near mint condition, with no cracks on the dash(rare for the early models with the dash speaker grille). The seats were re covered by the original owner, but done so tastefully. He included the factory covers which had a slight separation on the drivers bolster which I had repaired a few years ago, but haven't got around to changing out. The interior is the highly sought after black by the way.
The car was one of the earliest ones in MA as it was delivered in July or August of 1978. The original owner whom I bought it from pr-ordered it in Jan/Feb, and I have the paperwork to prove it. The early cars mostly came with little options on them as Mazda found it easier to meet the demand by building the simpler models to get them moving. Mine is the top spec GS, but lacks the sunroof, and A/C. I never missed either to be honest with you as the lack of A/C makes the engine bay simpler, and the lack of the sunroof gives slightly better head room.
Being an early car it has a few quirks. Most notably being the fact that the hood prop rod in on the passengers side of the car. Not a huge deal, but many early customers complained about it and Mazda made a mid model year change. Also of note is the lack of a passengers side mirror, no door pockets, the dash speaker grille(without a speaker), coin holder slots that were made for Japanese coins, volume control on the radio being on the right instead of the left, and dark gray door handles, and mirror coating. Many would think some of these things are a pain in the ass, but I find them charming especially the hood prop rod. You would have thought that after 10 years of selling cars in America that Mazda wouldn't over look something like that, but they did.
The car is sitting on some older Falzen Azenis 205/50-15 tires that have a fair amount of tread still, but they are old, so maybe you should replace them. The wheels are some period correct WEDS Auto Bahn wheels that while they look nice from a distance do need refinishing. It's very rare to have wheels in a 15" size with the proper bolt pattern that Mazda used. I guess I could include a complete set of 83 Limited Edition 14" wheels with the sale as well or we could negotiate them if need be. The factory alloys are included as well. I also have a complete set of rare Almex alloys that some of the southern US dealers got for use on the Spark Yellow cars. They were redone by someone before me, and not very well, but from a distance they look nice, and always looked great on the yellow cars.
I had the engine rebuilt by an Aussie friend of mine about 4 years ago around 85k miles. The engine is the factory unit, but we freshened it up as the oil control seals had dried up over the years, and the engine would smoke from time to time. It always ran great, and still does, but no more smoke. The exhaust on the car is a full racing beat streetport system that is probably 15+ years old now as I had it on my 83 RX-7 first, and now this car. It is in great shape, and sounds/performs awesome. The carb on the car is a modified factory Nikki carb. It was modified by Paul Yaw in Arizona years and years ago when he did carb work. I also had this on my 83 RX-7, and now this car. It lacks a choke, but could be added. Actually the choke plate is there, but the linkage was removed so it's a pretty straight forward repair.
Over the past few years I have put very little miles on it, but still change the oil twice a year even though I'm lucky to put 1k+ miles on it. I know I will regret selling it as it is my favorite, and I want to pass it on to my kids, but I think it is time financially. The paint isn't perfect, but it is original, and the undercarriage is factory mint. The brakes work great for a simple wedge style system, but every now and the you will have to re-adjust the rear shoes as they are not self adjusting like modern cars. They always work, but sometimes the pedal travels longer than normal, but with a quick adjustment the pedal comes back.
Anyway I am rambling here. I would like $10,000 or best offer for the car with the spare wheels. I also have bins full of paperwork, and magazines from back in the day. The original owner was crazy about paperwork, so I have a a lot from his ownership not so much from mine(kids/busy life). I have a clean title in my name as well as a copy of the original 1978 title from the original owner. The car is located in my garage in Carver, MA 0230, and I can work with a buyer on helping with shipping as I am well versed in doing this.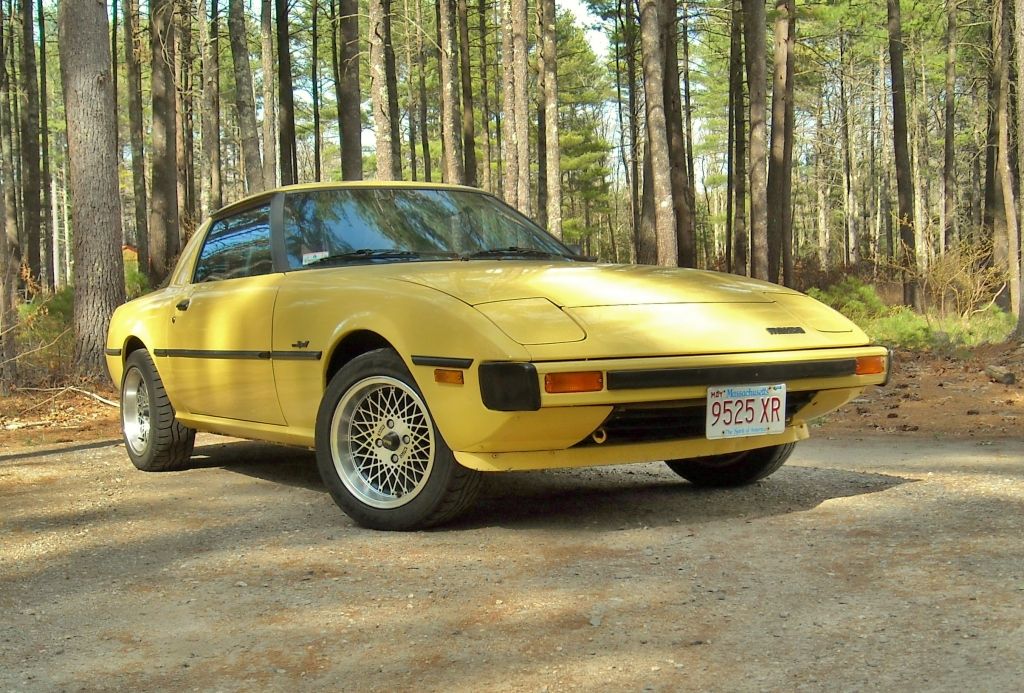 I will upload more pics later today or tomorrow.
I can be contacted via PM here or at cdirado837@gmail.com