Selling my Matte Black Motegi MR118 17x8 wheels (5x100 bolt pattern) with or without 225/55/17 Michelin MXV4 Primacy tires (fits Subaru Outback (2000-2009), etc).
Here is a stock photo of the wheels. Pics of wheels on my car are below:
The wheels are in good condition with only a minor curb scrape or two, which have been touched up with black paint.
The offset is +45mm. They fit great on my '01 Outback and should fit well on any 5x100 Subaru.
The tires are in good condition with a little bit of shoulder wear from one track day at Buttonwillow Raceway and 6 autocross runs. Other than that its just ~20,000 street miles. TONS of life left in them. These are long-life all season tires. Lots of grip and very quiet just like you'd expect any Michelin to be.
Includes Dill TPMS sensors (installed) and display for free. One sensor doesn't work, so I'm not charging any extra for the TPMS. You can have the sensors replaced with regular valve stems at your next tire change if you want to. It doesn't cost anything.
I will include the appropriate centering rings for Subaru fitment for free.
Wheels and tires sold AS IS. Local pickup only (San Gabriel valley, CA). Center caps not included.
Wheels + tires: $450 OBO Wheels only: $350 OBO (original purchase price was $510) Tires only: $150 OBO (original purchase price was $600)
Pics of the wheels on the car: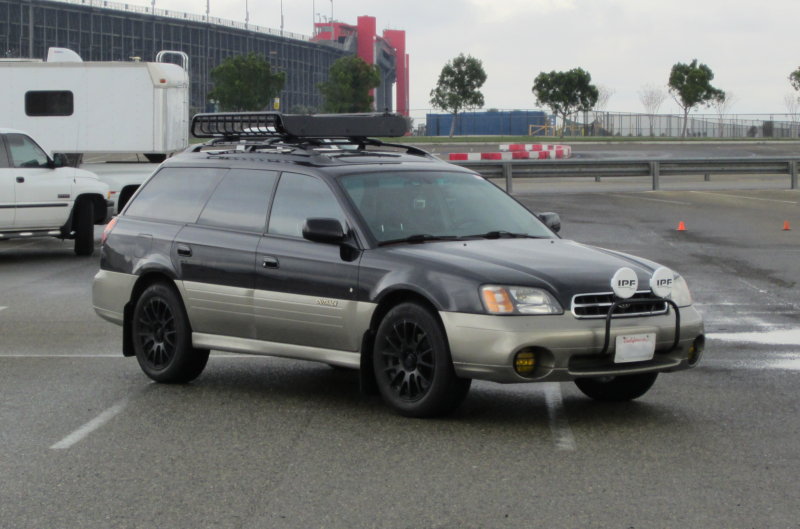 Hubcentric rings included free with wheel purchase if I have the right ones that fit your car (I have a few different sets).