Hi everyone, mine and directly affiliated!
I am selling my pair of Miatas. One is a BRG 1991. Has a really nice glass window soft top, newish Koni STR.T with stock springs, decent Sony headunit with decent Sony door speakers, new rear main seal, a bunch of urethane bushings, new Cooper tires on Daisy wheels, lightweight flywheel, braided SS brake lines, cover for when the top is down, larger sway bars, plus a bunch of other stuff I'm sure I am forgetting. In short, it runs great, it is the strongest 1.6 Miata I've ever driven, has a proper manual rack, no AC, no airbag (RX7 wheel). I drive it to work every so often, and have brought it to my local autocross. The bad is that it has some rocker rust, and the previous owner pulled the interior and painted everything tan. I still hate tan. This didn't help.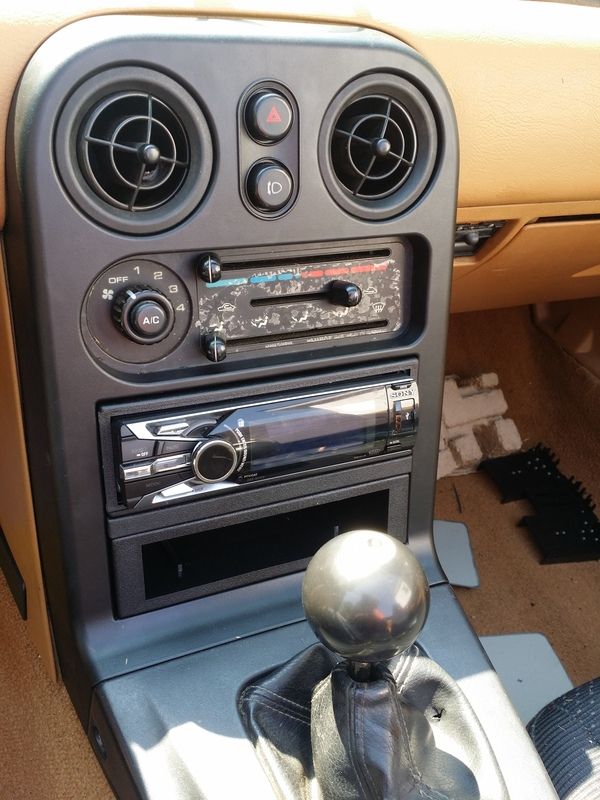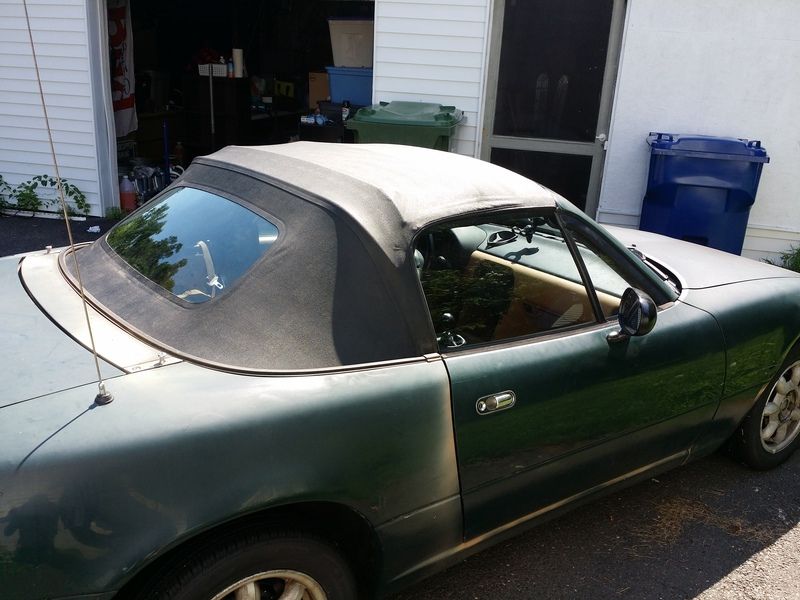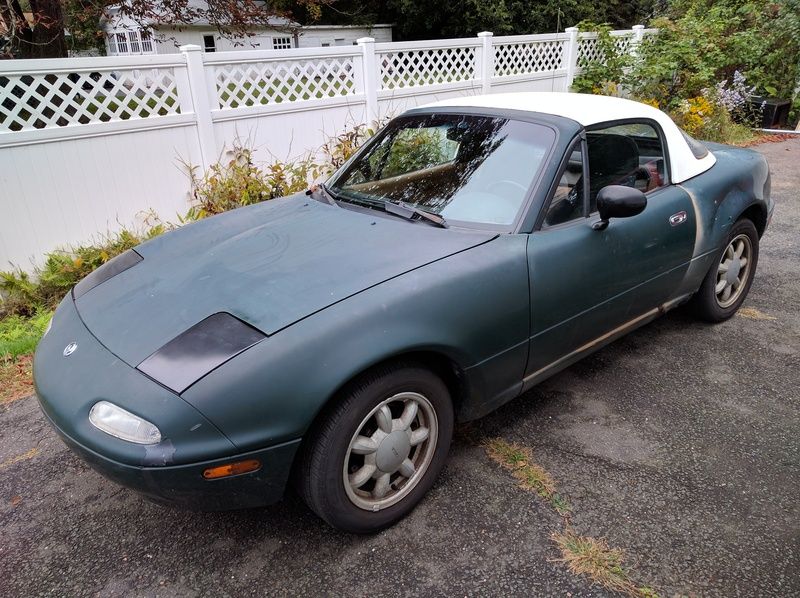 It comes with a ton of spare parts: A set of lowering springs on KYB shocks, uninstalled timing belt kit, H4 headlights, Hard Dog rollbar, 1 set of daisies with really nice snow tires (never drove a Miata in the snow, they were given to me), a set of daisies with crap tires, a set of 15" NB wheels without tires, a a ton of black interior parts (I don't like tan for some reaason), and a bunch of parts that came with the other Miata. Here's the post of the other one I am offering: Other Miata
That car is almost exactly how I got it, except for the rims.I gave them to a friend for helping me to move it. I did get to work on that car a little. I extracted the stereo equipment from it, as it actually didn't work anyhow. I also managed to get it to run, mostly. I took the cover off the gas tank and discovered an orange sludge inside. So I bought a new tank with pump and all that. I hooked it up (I didn't get to install it though) and got it to idle and respond to blips of throttle. It runs good with starter fluid, so that leads me to believe it needs the injectors cleaned or replaced. The top on that car isn't bad, but isn't great. It has been stored in my garage.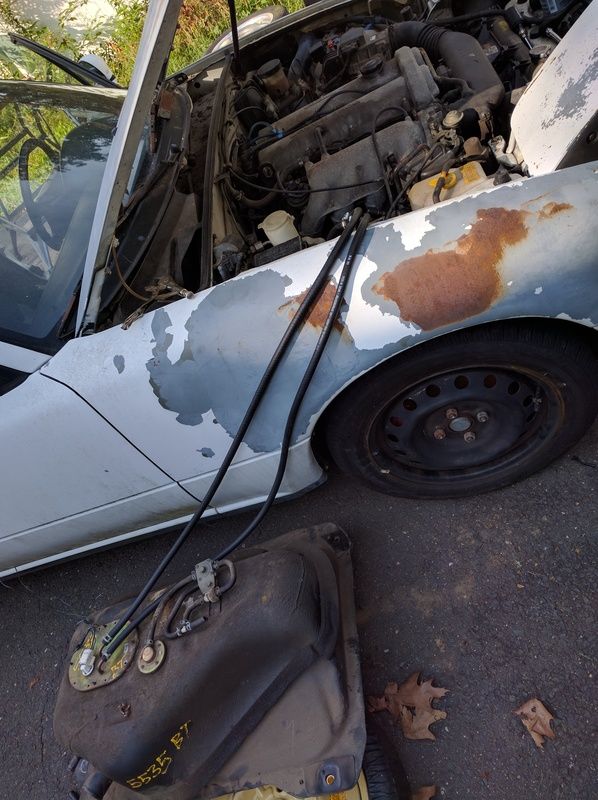 I really want to build the white car into something awesome, but I just don't have the funds or the time.
I'm sure I am missing many details, so feel free to shoot me any questions you'd have.
Price Drop: Just make me an offer I can't refuse. I am in need of wheels and tires for my 2003 Toyota Matrix, and could be worked into the deal.
Thanks for reading, Nate