Sold*****(traded for a Saab 9-3).

Edit price drop, and will post video of unibody frame rails, which are in good shape and a seat mount that punched through the floor
Selling the Miata that I bought from IAAI. It was rear ended. It is a 1990.
Asking $1,500
Pro's
-Borla Exhaust
-Unknown brand, wrapped header
-Koni Shocks
-H&R springs
-Drilled and slotted rotors
-Top in good shape
-Runs and drives good (I have only driven it about 3 times)
-Procar seats
Con's
-Some Rocker rust
-Still a small dent in rear from wreck
-No Finish panel
-Seats bolted directly to floor (PO drilled multiple holes)
-AC delete
-Depowered Steering rack
-Still some red paint marker left on rear window on top (from salvage auction)
-Hood Pins
-Trunk alignment is not 100%, looks good from outside but had to space out latch
- Replacement bumper is faded and has a crack in it that I zip tied.
-Radio may or may not be working
-Toggle switch for radiator fans.
Misc-PO said that the car only had 112k on it, but he switched the cluster after the wreck because he had a custom one in it that he was going to put in his new car. So now reads around 180k, I had contacted him through face book before I bought the car at auction.
It is inspected and road legal with a rebuilt title.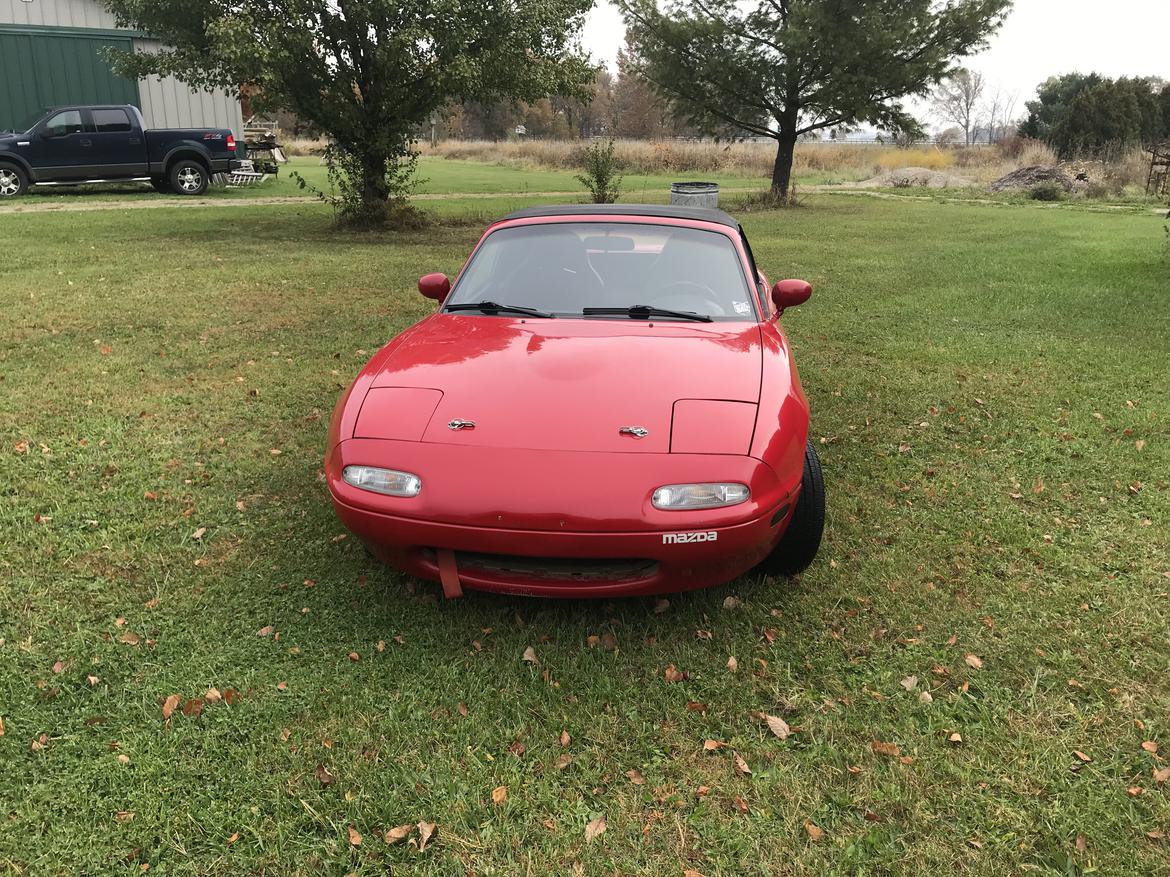 I can take pictures of whatever you want.