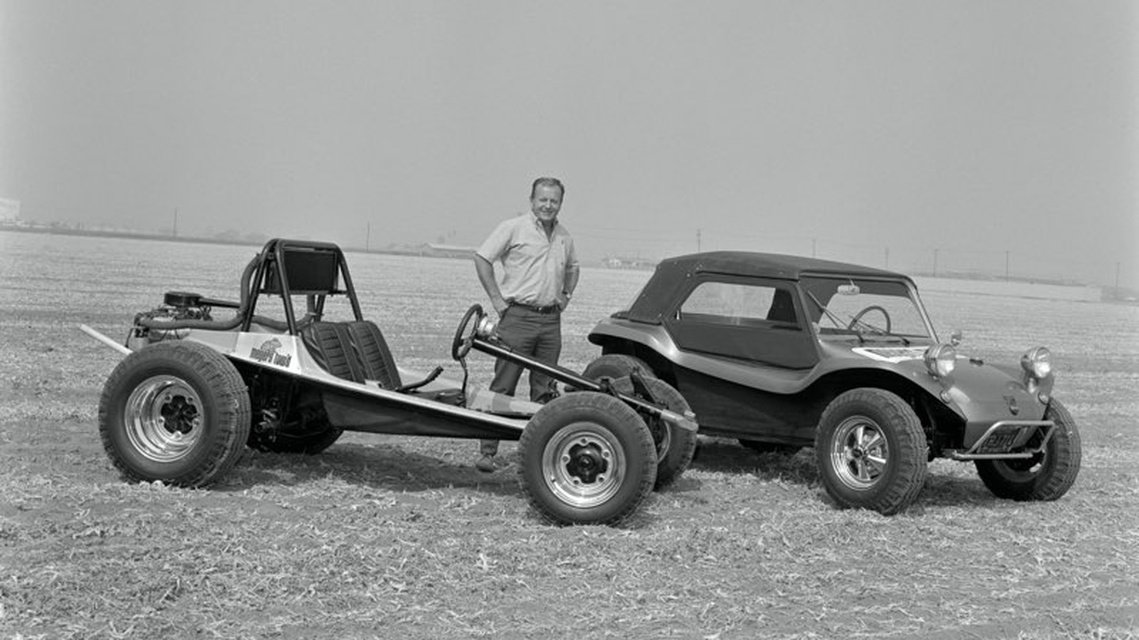 That iconic dune buggy? Credit Bruce Meyers. At the time–this was back in 1964–he was just seeking a way to get to a better surfing spot. Meyers passed away February 19, 2021, from a myelodysplasia, a blood disease. He was 94.
Meyer created more than just a capable, Volkswagen-based off-roader–we have one in the fleet and can vouch for its performance. Sure, it was fast–the Manx could outrun the bikes down in Baja–but his lightweight, fiberglass-bodied buggy helped give the '60s some of its cool.
Bruce and his wife, Winnie, formed B.F. Meyers & Co. and put the Manx into production, eventually building just 5280 Manxes. So all of those other buggies out there? Copies.
The Meyers were forced from the company in 1971. Then it went bankrupt the following year.
Bruce and Winnie would eventually come back, though, and relaunch a new dune buggy company: Meyers Manx, Inc. Just this past December, that company was sold to Trousdale Ventures; Automotive designer Freeman Thomas was named CEO and COO.