This was my first car, the car I learned to wrench on. I've owned it since I was 15 and I've sunk a a ton of money into it but I've learned so much DIY/practical skills from it that it may have been my best investment ever.
When I bought it it had 88k miles and was bone stock. 14 years later and there are few bolts that haven't been touched. for the past 7 years it's been covered and garaged at my Grandmothers house. Unfortunately we had to move her into an assisted living facility and need to sell her house. For those seven years I changed the oil as much as I changed the gas. It was warmed up and driven every 6-9 months. Starts right up. Has some driveability issues because it's back to the stock tune and the A/C needs a charge.
Anyway it's time to let it go. I may regret it in 15 years but it deserves to be with someone that will actually use it.
Here are the mods I could track down from an old car domain page
1994 Mustang GT – V8 5.0 5 Speed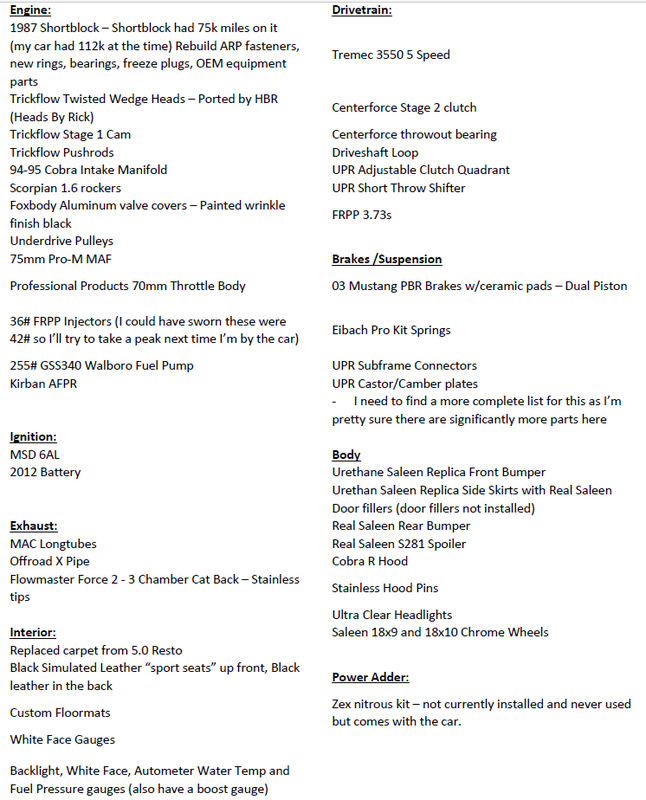 Pictures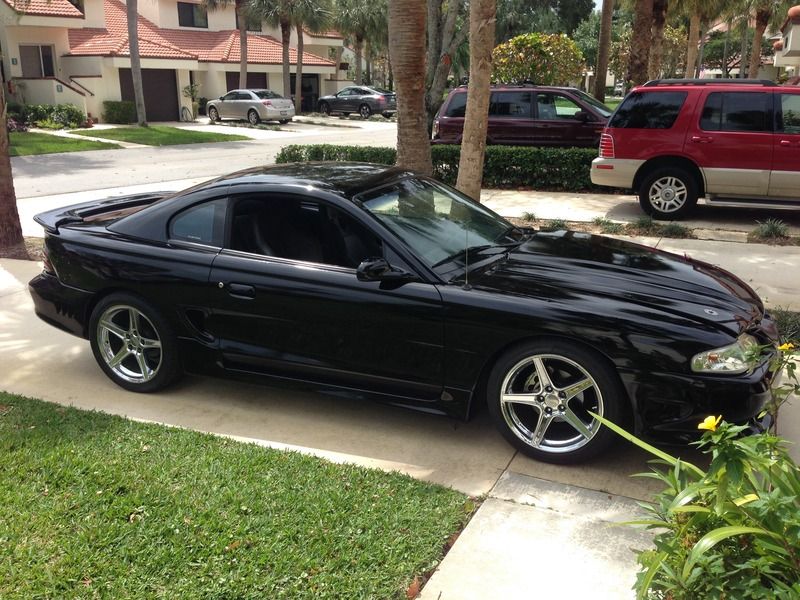 Sounds http://s50.photobucket.com/user/blueovalstanggt/media/2016/9E521BE1-C70A-40F4-B584-F4CF3D479D76_zpsbmysprqg.mp4.html
What do you think it's worth? Looking at completed listings I could see it go for anywhere between $3500 to $8k. I've been disconnected from the car world for so long I don't really know for sure. What do you guys think?