Hi everyone,
I'm getting ready to order tires for my autocross wheels but I'm debating the tire size a bit.
It's an 84 VW Rabbit GTI and I'll be running it in STS.
For sake of brevity take a look at my build thread to give you a better idea of my modifications:
It is slightly lowered (but control arms are still parallel) and I have the following camber specs:
Front: -2 deg. Camber 1/8" toe out Rear: -1.5 Camber 1/8" Toe In.
So I have a set of 15 x 6.5" Jax Light Racing wheels for it and I want to put Dunlop Direzza ZII Star Specs on it.
I bought these wheels off of another MK1 GTI that was used for autocross and they had some old Falken Azenis on them that are toast.
I want to run 205/50/15s but the Azenis bring up a couple of concerns for me.
I'm wondering if there appears to be too much sidewall on these, and if so, would that have contributed to the tire wear on them?
Here's a pic of the old Azenis on the wheel. It looks like Falken may have molded in something similar to a "rim protector" into the middle of the sidewall and that could restrict bulge some?: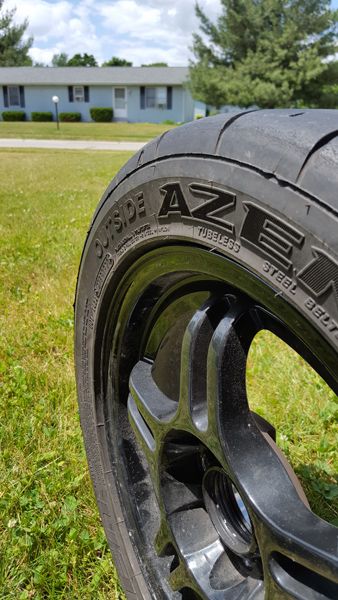 And some shots of the rest of the tire: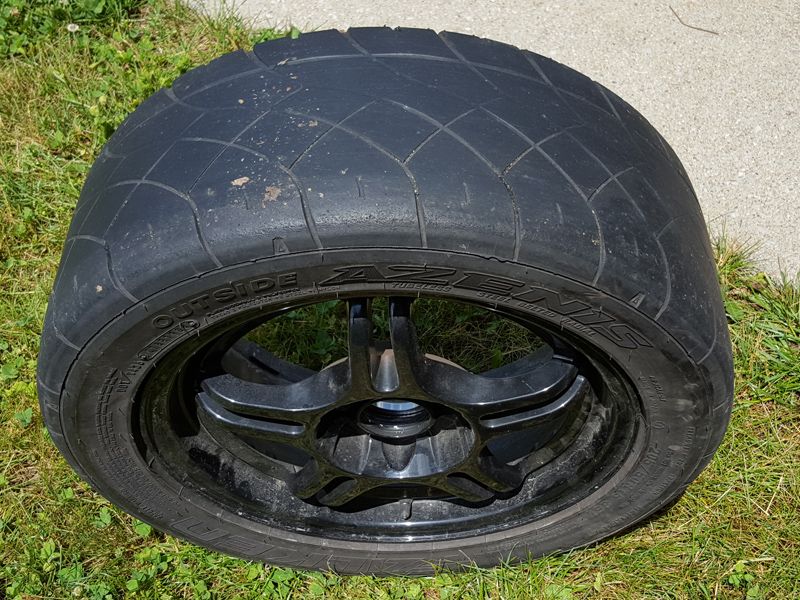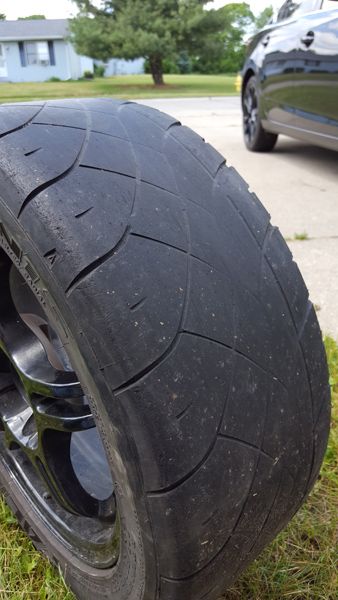 I realize that camber and other alignment specs could have caused the tire wear on the previous car, but does anyone think the tire wear on these could have been caused by being too wide?
That concerns me most of all because it isn't true edge wear like you'd normally see from negative camber.
Based on what you guys are seeing would 205/50/15s still be a safe bet or should I go down to 195/50/15s? I'd like to do 205s because frankly there are a lot more tire options in that size.