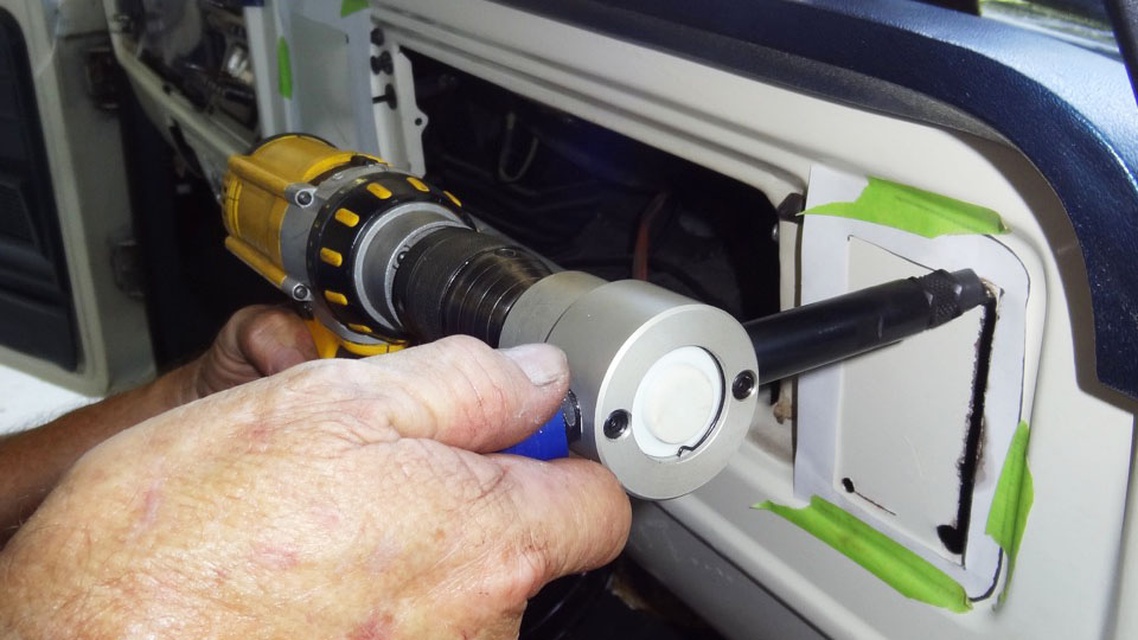 We are based in Florida, where it gets quite hot. That means that to get any real use out of our project ramp truck, we would need to install air conditioning.
By 1973, Ford had automotive air conditioning figured out pretty well, and there was an option for a fully integrated, in-dash air conditioning system—even in the F-Series Ford trucks like ours. Unfortunately, our truck was not so equipped.
Since Ford built nearly this exact same truck from 1973 all the way to 1979, our original plan was to just scout the local junkyards until we found a truck that we could take the air conditioning hardware out of. Despite having made millions, there are few left, even at specialty yards. We had little luck finding an F-Series truck from the 1970s, never mind one with air.
Thankfully, we found Nostalgic AC Parts nearby in Ocala, Florida. They offer a complete in-dash air conditioning kit for $999.99 that replicated the exact Ford dash vents that an truck would have. The only difference would be that the controls to turn it off would be under the dash, and not with the original heat controls in the dash. We could live with that.
This company also makes a kit (for a little more money) that replaces your truck's factory heating system. Since our heater was working perfectly, and replacing it would also eliminate the wonderful fresh air vents these trucks came with, we decided to use the air conditioning-only system.
The kit came quickly and was complete, except for the bracket to mount the modern compressor. A light, modern compressor with R-134 refrigerant is much improved over the huge, old and marginally effective R-12 equipped Ford compressor.
Installation was straight forward, and the only other piece we had to source was a three-pulley crank damper. With three pulleys we could run both the power steering and the A/C compressor. We sourced this damper from CVF Racing.
Watch the pages of Grassroots Motorsports for the full project car series. Subscriptions start at just $10.