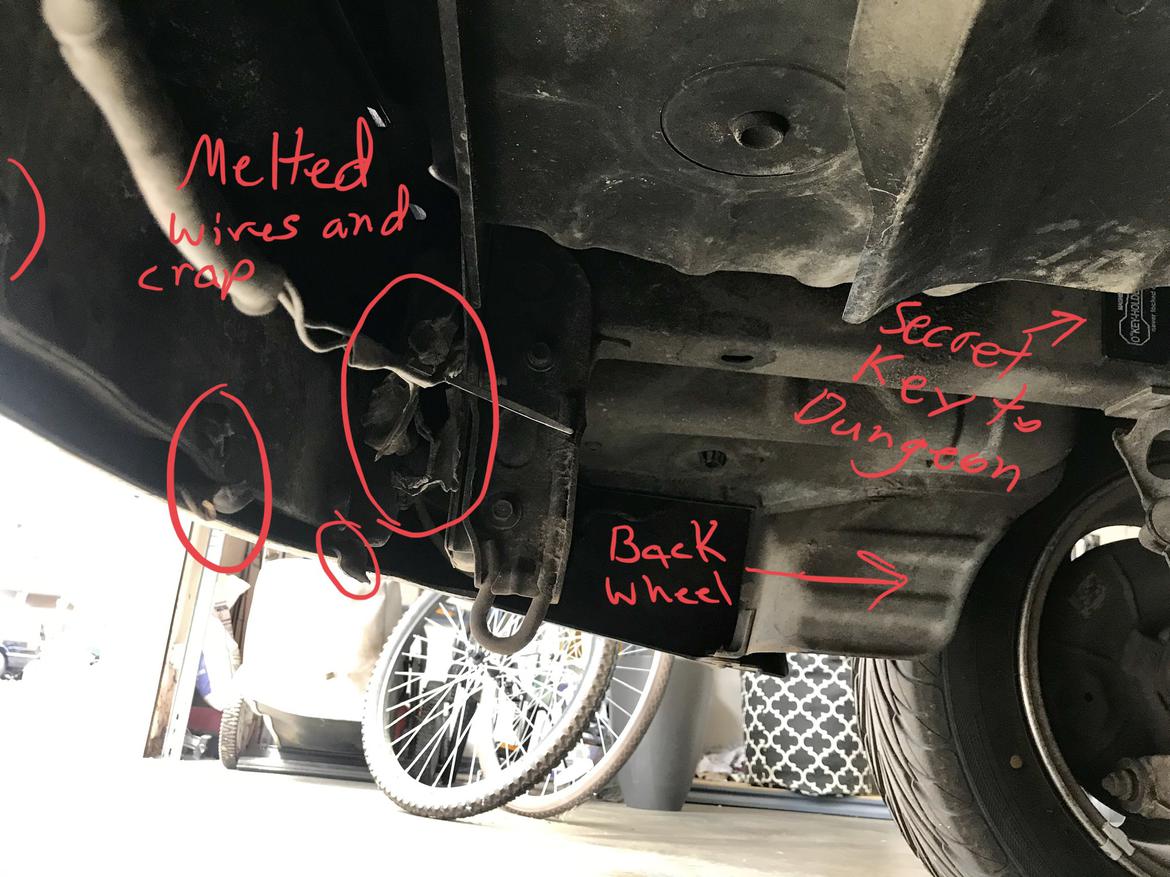 my main question is "is this how most miatas came from the factory?" I've seen some really E36 M3e wiring jobs from manufacturers prior to year 2000.
My drivers blinker once in awhile freaks out, but then goes back to normal. I blamed it on the trash wiring job the PO did, but I fixed that issue and it still sometimes freaks out "psycho blinker" style.
both side marker lights work, and my brake lights work. Do I dare dig into that melted sack? Or do I let sleeping sacks lie?
the other circled objects are a melted tar like substance that appears to be how someone "affixed" to the back bumper cover onto the support.