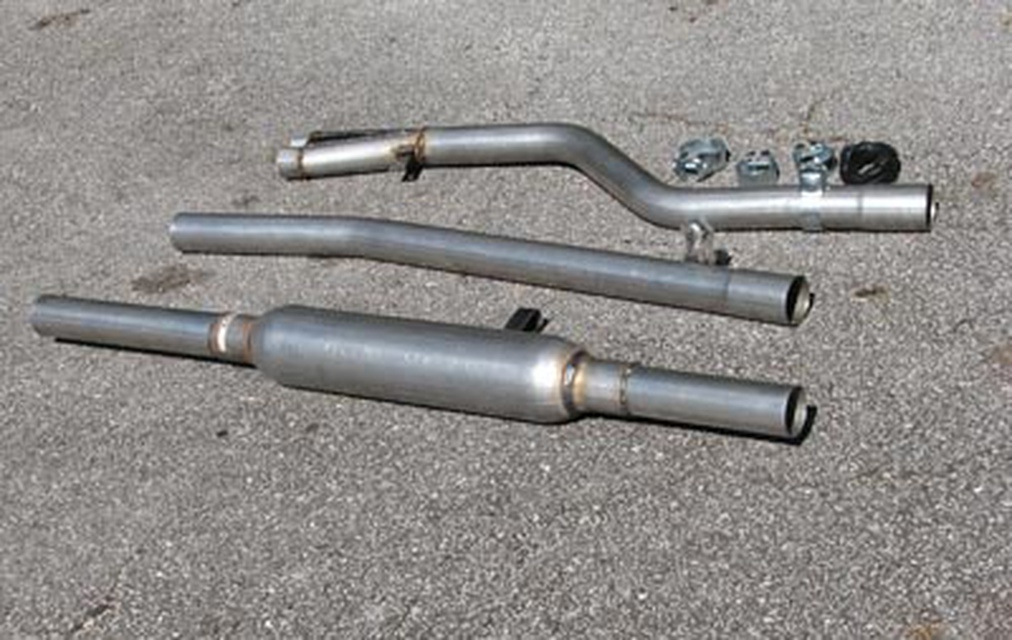 There's been a lot of buzz going on at the Spec E30 forums for the past few months about a change in the exhaust rules.
Like any rule change that involves a spec part, the announcement of a mandatory spec exhaust system caught some racers at the worst possible time; imagine torquing down the last bolt on your fancy new exhaust and then finding out it's been rendered obsolete by the rules. For others, the announcement brought relief; nobody will be able to spend huge money on a fancy system to gain a slight competitive advantage over their more thrifty neighbors.
We got the impression that the series organizers wished they'd written a spec exhaust into the rules from day one. Until we get a spec time machine, however, that's not going to happen. The moral of the story is that starting in June, all NASA Spec E30s will be on the same exhaust. The rule is included at the bottom of this post.
Fortunately for us, our BMW 325is was still on its stock exhaust, and we were eager to get rid of it. In fact, knowing that we'd have to make the change to a new exhaust anyway, we chopped that sucker in half to facilitate the fuel tank change while still keeping the car drivable.
The new system costs $175 plus shipping from the mandatory supplier, Paul Poore. Expect to spend about $200 after shipping. It's not a pretty exhaust by today's chrome-tastic standards, but the unit is mandrel bent and made in the U.S.A. Kudos to the NASA organizers for keeping the price very reasonable.
We've heard an exhaust leak in our BMW since we bought it, so before mounting up the new part, we decided to take the downpipe out and give it a good look. We were hoping that we'd just need to replace the triangular gaskets that seal the downpipe flanges to the exhaust manifolds, but once we got the downpipe on the ground we saw that the situation was dire.
The gaskets were toast, sure, but one of the flanges was completely broken off the tube. Plus, there was a crack on the aft downpipe where it mates to its accordion section. We're in a holding pattern on the install while we source a replacement downpipe.
We also stepped on the scale to weigh each system. Our OEM exhaust (with a bypass already in place of the catalytic converter) weighed 53.4 pounds. The spec system weighs just 21.8 pounds, a 31.6-pound savings. We may need to add some ballast after all.
We'll post the installation photos once we source a new downpipe.