JKleiner wrote: Without getting into the aesthetic debate I'll just say that mechanicals and packaging are dictating the amount of overhang. Those same parameters also ruled out the buildability of some of the design submissions. Jeff
understood, but the only similarity between the "winning" submission and the car in the pic above is that it has 4 wheels.
IMHO, its not even borrowing design language from the winner, let alone based on it. The more I look at the most recent pics, the more I feel the "Contest" was just a publicity stunt.
And, I have a hard time accepting the mechanicals are dictating that overhang...theres nothing up there besides a steering rack and cooling...what specifically is in there that necessitates that much overhang? Its just spaceframe structure...stand the radiator up and loose 9" of nose...what am I missing?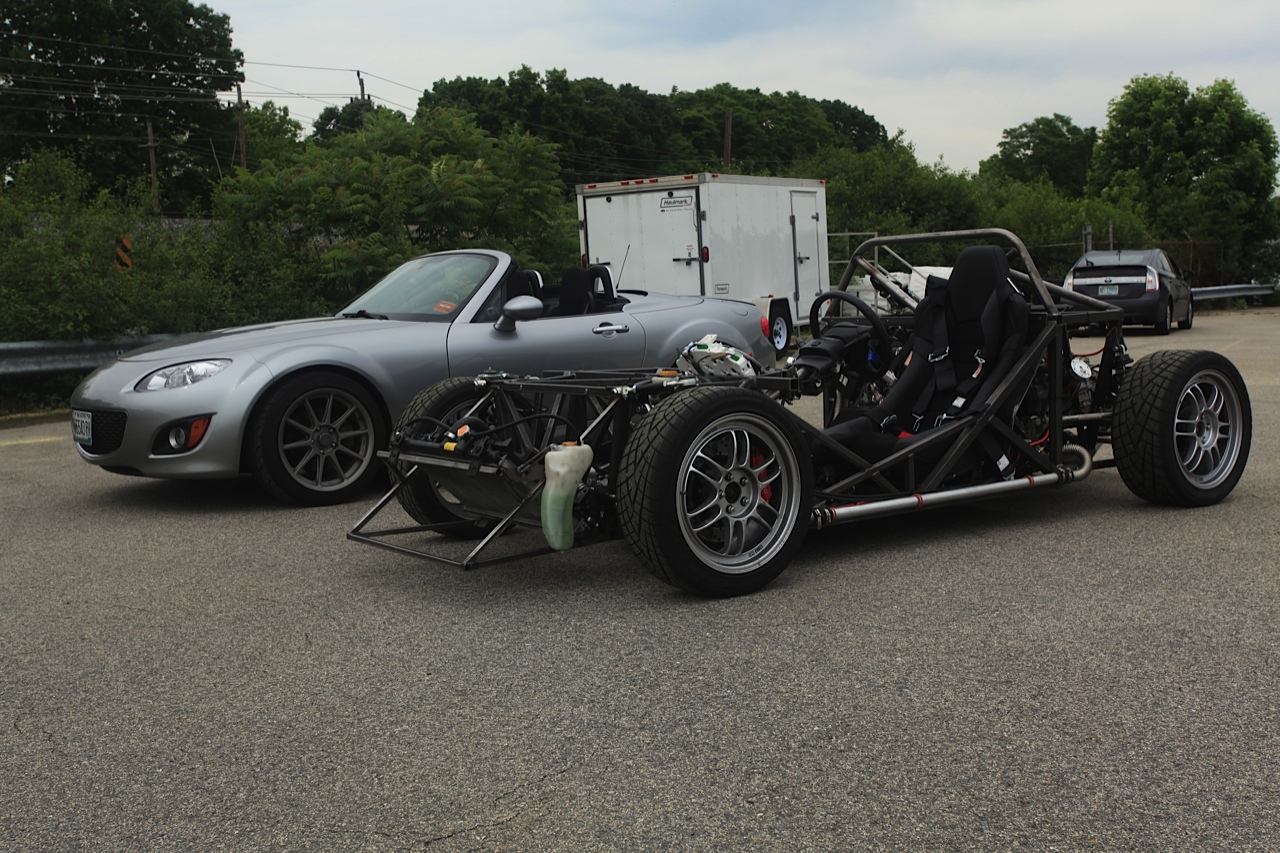 Honestly, that chassis is a great design, and when I decide to buy, I will just fab up my own body from sheet aluminum, and rivets, and call it a day. I like the idea of a subie powered mid engine monster...lots of potential there. But the bodywork leave a lot to be desired. In my mind, I see a locost chassis with an instruction manual for inserting a drivetrain.