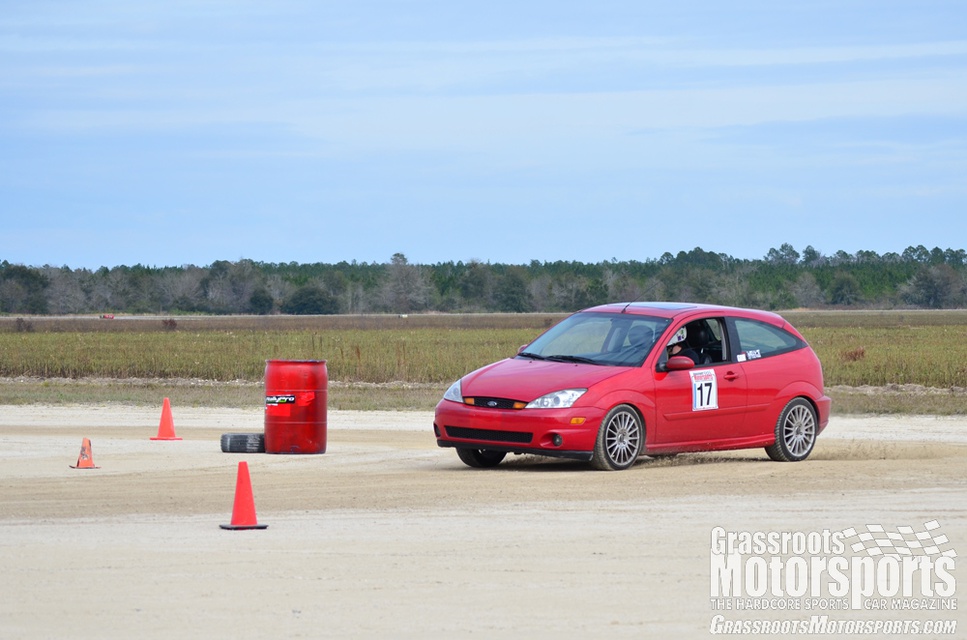 Our last update ended with us taking a relaxing drive around the block, our new clutch happily propelling us along.
That update didn't tell the time: 2:45 a.m. Nor did it tell the date: the morning of our next rallycross.
Three hours of sleep is plenty for rallycross, right? We were up at six, helmets in hand, ready to go racing. It was time to start the two-hour-long drive to the Florida International Rally & Motorsport Park. We figured that would be plenty of time to break in the new clutch, despite the warnings to drive "500 gentle miles" before subjecting it to any rough handling.
The car was, once again, a giant ball of fun–so we abused it with wide smiles on our faces. It's amazing how much faster a Focus can be without a slipping clutch. For this event, we were even able to spin the wheels of the line (something we hadn't been able to do on the last event's dirt start line).
How'd we finish? Fantastic! We won the stock front-wheel-drive class, and we were blown away yet again by how easy and fun this car is to race.
The only issue is the competition: there isn't any. We were up against only one other car in our class (stock front-wheel-drive).
That must mean it's time to order some parts and bump up to the Prepared classes.
Wish us luck.