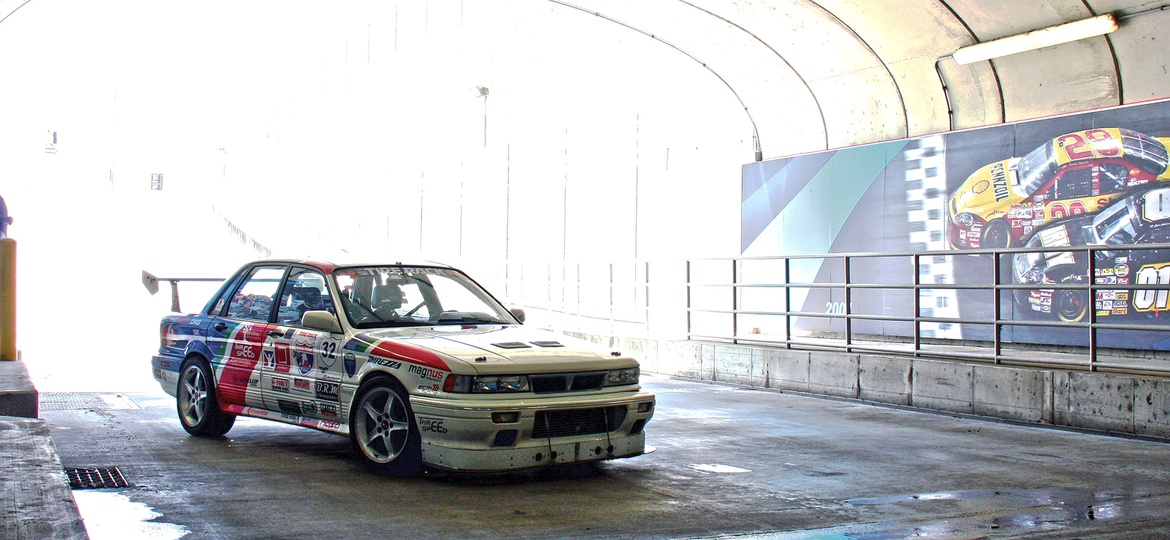 Story and photos by Alan Cesar
"Grassroots" can mean many things to our magazine's hardcore fans, but at its origin, the word implies a community of people standing for a cause. Car clubs and Internet message boards help fans of a particular car come together, collect information, and collaborate on projects.
As a group, enthusiasts who back an uncommon or unloved machine are empowered to do what's normally a job for "somebody else"–someone with longer days, better energy drinks or a fatter wallet. Ambitious owners can engineer fast cars from the bottom of the consumer chain rather than wait for technology to be handed down from manufacturers or tuning shops.
The nigh-forgotten Mitsubishi Galant VR-4 faces this battle, though perhaps undeservedly so. It originated as Mitsubishi's proof of concept when the company decided to enter the World Rally Championship, and a limited number were sold at dealerships. After some success, the effort evolved, and the brand's motorsport platform became the rally name we all know behind those three red diamonds: Evolution.
Tim Harper and Steve Burke built this Galant VR-4 to run in the Tire Rack One Lap of America. Their passion for the car and incredible gratitude for the community supporting them is as seemingly endless as those late-night transit drives between track sessions in the weeklong One Lap.