Hoping one of you GRM'ers have experience with AEM adjustable fuel pressure regulators. I bought their universal AFPR for my V6 MR2 project. I'm getting tons of fuel through the return and no pressure to the engine.
The only thing in the instructions about the ports:
"b) The two inlet ports are tapped with a 9/16-18 thread. The fuel pressure gauge port is tapped with a 1/8-27 NPT. c) The outlet port is located at the bottom of the fuel pressure regulator. It has a 9/16"-18 thread. You may purchase a 7mm barb fitting from AEM part number 25-390."
So here's what I've got, based on my interpretation:
Supply from pump. 2. Outlet to engine. 3. Return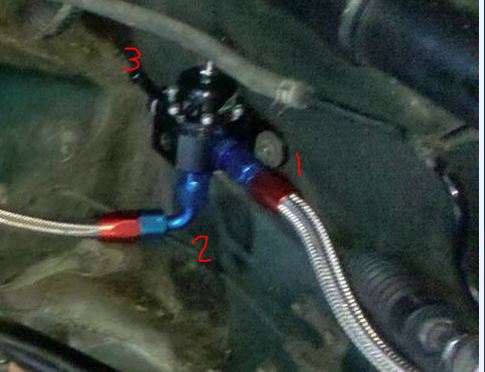 Anyone else run into this? Seems like maybe the return and supply should be switched, but directions don't read that way.
Thanks!