No surprise i took this photo today while in heavy traffic, most of which was headed to the big NASCAR race in Richmond today (us headed to the OBX). I guess this suburban family realized that their Murano didn't quite fit in with the numerous jacked-up Chevy pickups and Fox-body mustangs that they'd have to park with, so they accessorized...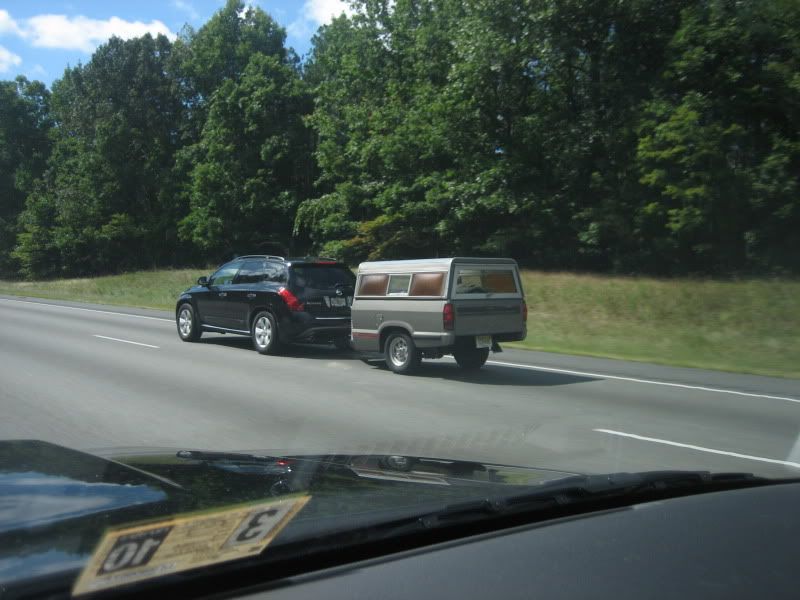 The two cars that I rolled with for about 200 miles on the way to the outer banks....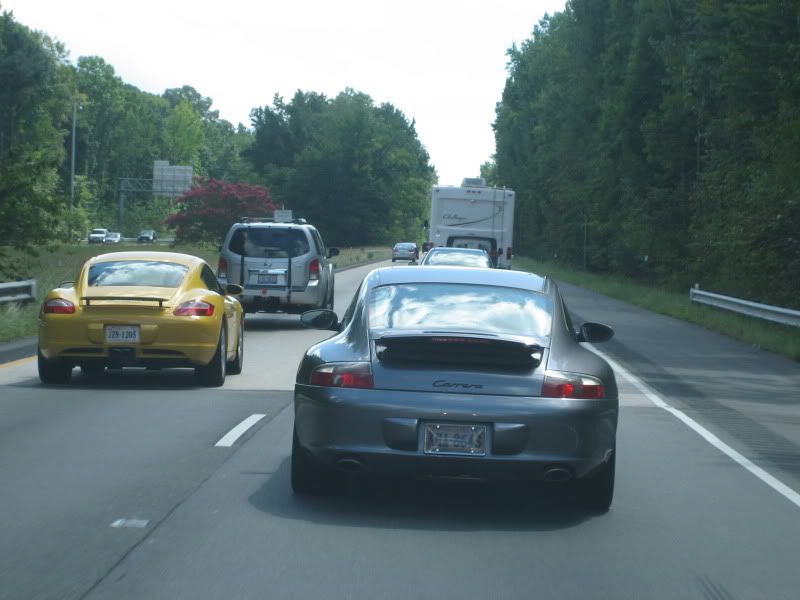 they were weaving in and out of traffic but I managed to stay with them somehow, though my vehicle was a bit less quick.
My rally navigator assisted in finding gaps into the fast lanes..(wife sitting in the back entertaining the baby)