1993 Chevy P30 motorhome chassis with a TBI 454. Miles are unknown for sure - I was told that when I bought it "it had a new motor 12k miles ago" but no corroborating paperwork. There are some heat tattles on the heads, though, so maybe it got a used engine? I don't know for certain. Anyways....
On the way to the Rolex last year, it developed a lifter tick. I tried some Risoline, but that didn't fix it. Assuming it was a collapsed lifter, I put a total of 1,200 miles on it to get to Daytona and back and then waited until the last minute to swap lifters.
When I went to put the new lifters in, though, I noticed that one valve stem was significantly shorter than the others. It stuck out half as much over the retainer compared to its neighbors and then I found a hunk of metal in the top of the head that was roughly valve-diameter. So I decided to replace that valve.
With the head off, I'm taking a closer look and noticing that a couple of the valve stems look a little beat up. One of the rocker arms actually has a hole in it where it is supposed to sit on the valve. (It was bolted down, I just set it next to another rocker for comparison purposes)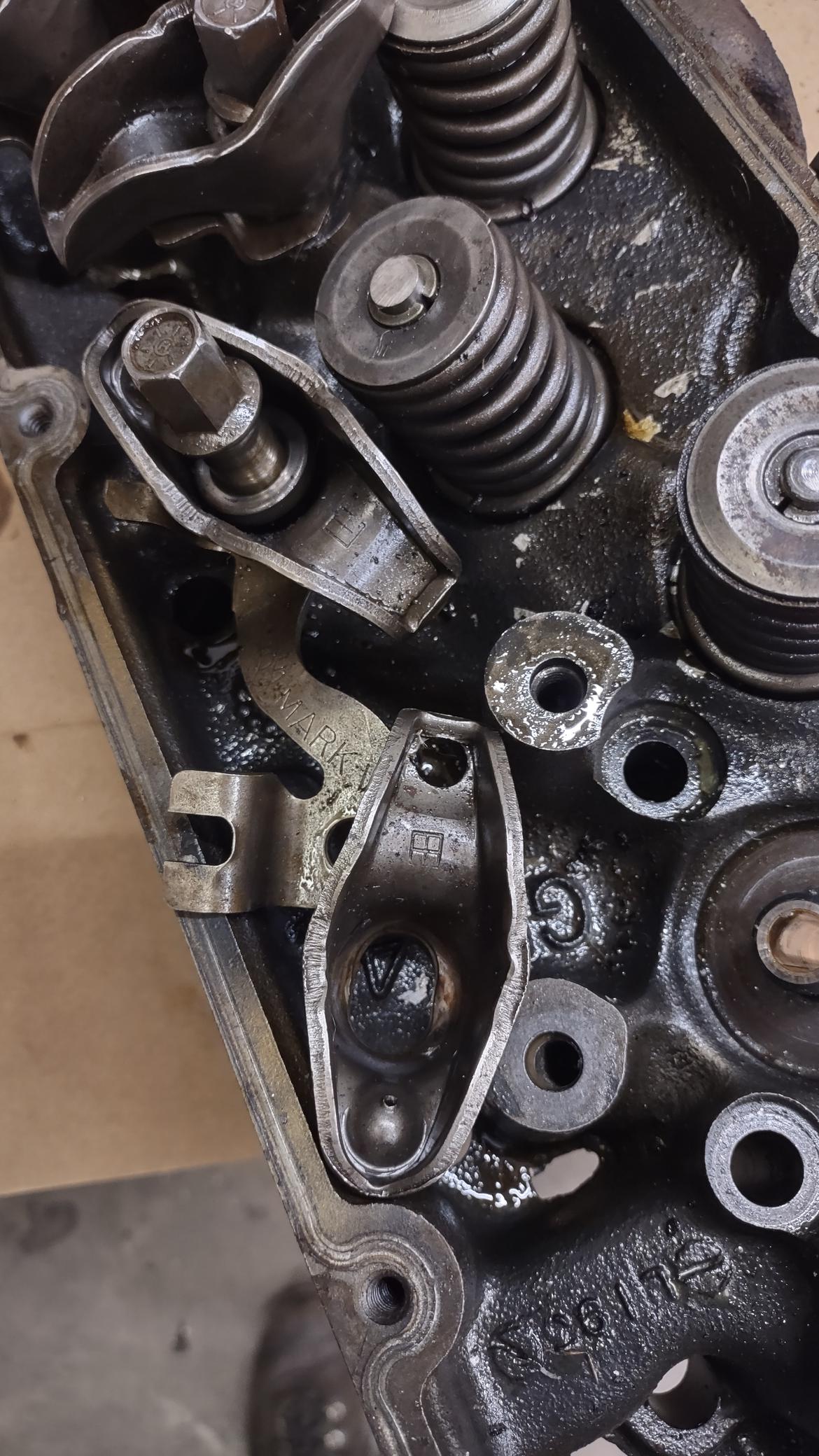 Wtf causes that to happen? I'm going to have to go back and look at the other head, but I don't recall that those valve stems looked worked over at all. My plan is new valves, new rocker arm, new lifters, and send it. Am I in bigger trouble than that?