The last thing I need is another old fiberglass body or project. But, I came across this over the weekend and couldn't resist. It's a Crusader.
In the mid 60's Chuck Tatum designed a fiberglass body for essentially a formula Vee. His idea was to start a new class of sports car racing. The class never was approved. From what I understand 7 cars were built of which 4 remain. The VW specialty company EMPI was going to market the car. It used a dedicated frame, used VW suspension and drivetrain. It was mid-engine. It weighs under 1000lbs complete and ready to drive.
Tatum contracted with his friend Jim Kellison to produce the bodies. With out Tatum's knowledge Kellison cloned the front half of the body and redid the rear so that it would fit on a shortened VW pan. Kellison kept the engine rear mounted. There is 1 known, surviving Kellison.
The body that I picked up is pretty rough. It is labeled on the underside as a kellison. But, it has the rear for the mid engine application. The 2 larger holes would be where the carbs would stick through the body. This body also has had the fenders flared.
I picked up the body from a gentleman that has one of the 4 known Tatum Crusaders. It was on the original frame. I'm going to be copying the frame and build the car as it would have been in 1964. (The roll bar in the pic is one that I had laying around. It's not the correct one for the car.)
The look of an old Can Am racer on a VW budget. I love it. [URL=http://s1143.photobucket.com/user/jmcbigbelly/media/crusaderbody34rear_zps2dbefdf8.jpg.html]
[/URL][URL=http://s1143.photobucket.com/user/jmcbigbelly/media/crusaderbody34front_zpsf8d5de7b.jpg.html]
[/URL][URL=http://s1143.photobucket.com/user/jmcbigbelly/media/crusaderbodyrear_zpscce8b4ac.jpg.html]
[/URL][URL=http://s1143.photobucket.com/user/jmcbigbelly/media/crusaderfronthigh_zps7a2d4a0c.jpg.html]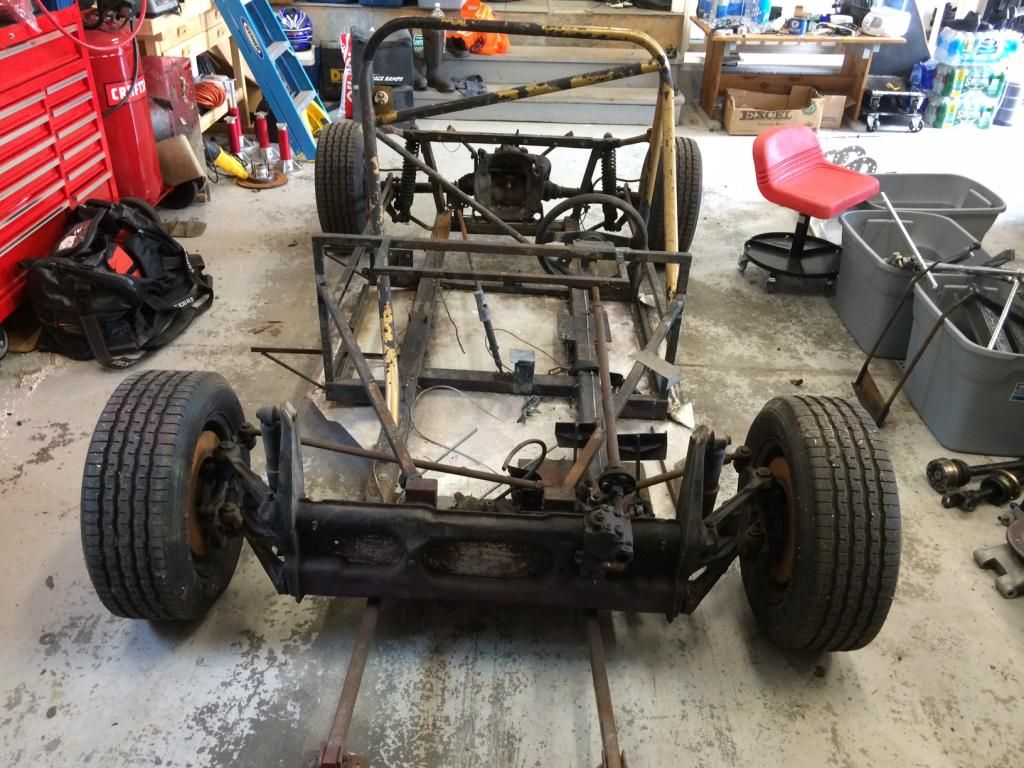 [/URL[URL=http://s1143.photobucket.com/user/jmcbigbelly/media/crusaderframerear_zps23c3e7f8.jpg.html]
[/URL]