VERY sweet body !
I had an old Kellison up until last year, never should have traded it off. The fronts are VERY low on these bodies, front engines always necessitate drastic body work and messing around with the cool hood profile. Kind of ruins everything in the end.
A GM V6 mounts easily and cleanly in back of a built VW transaxle: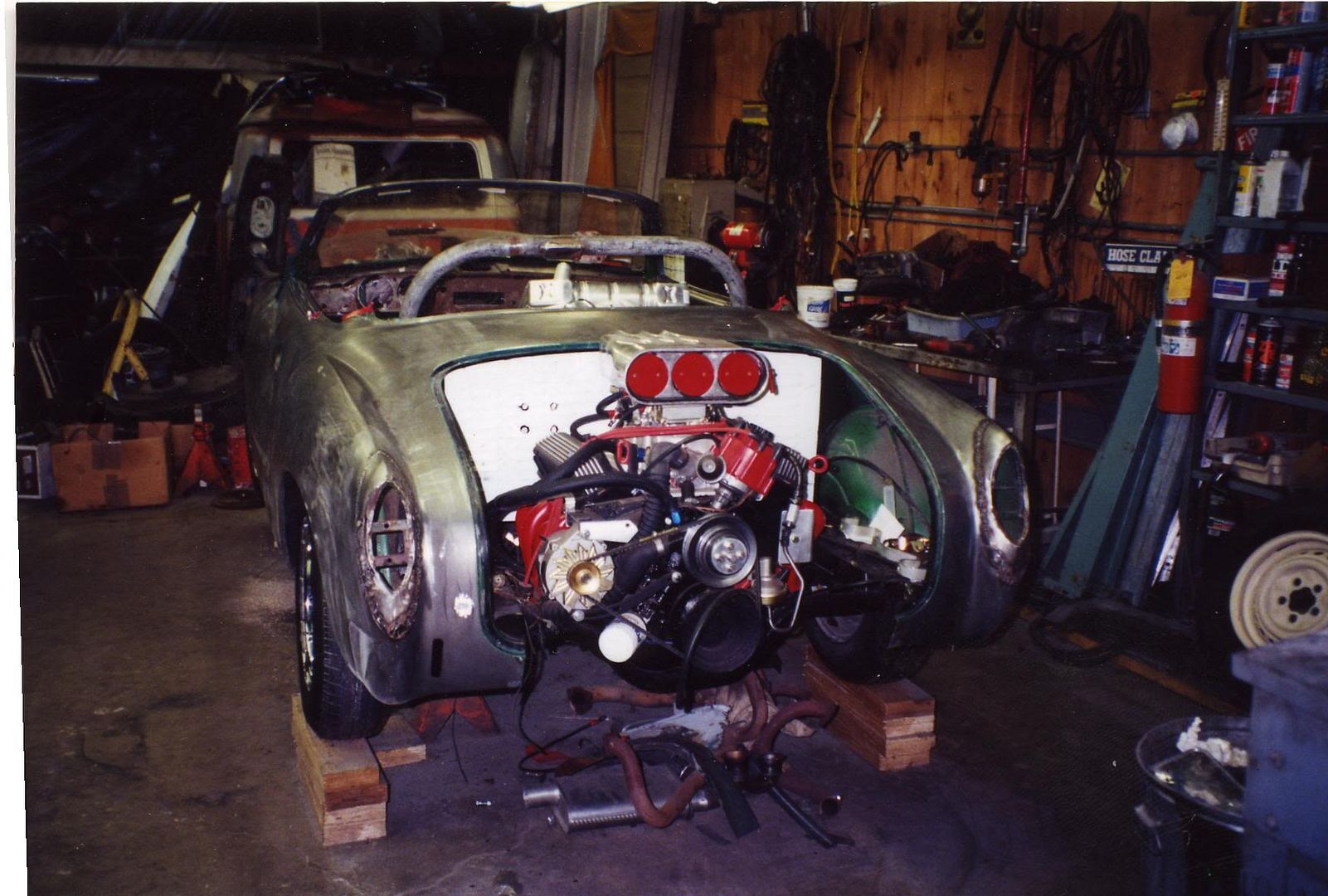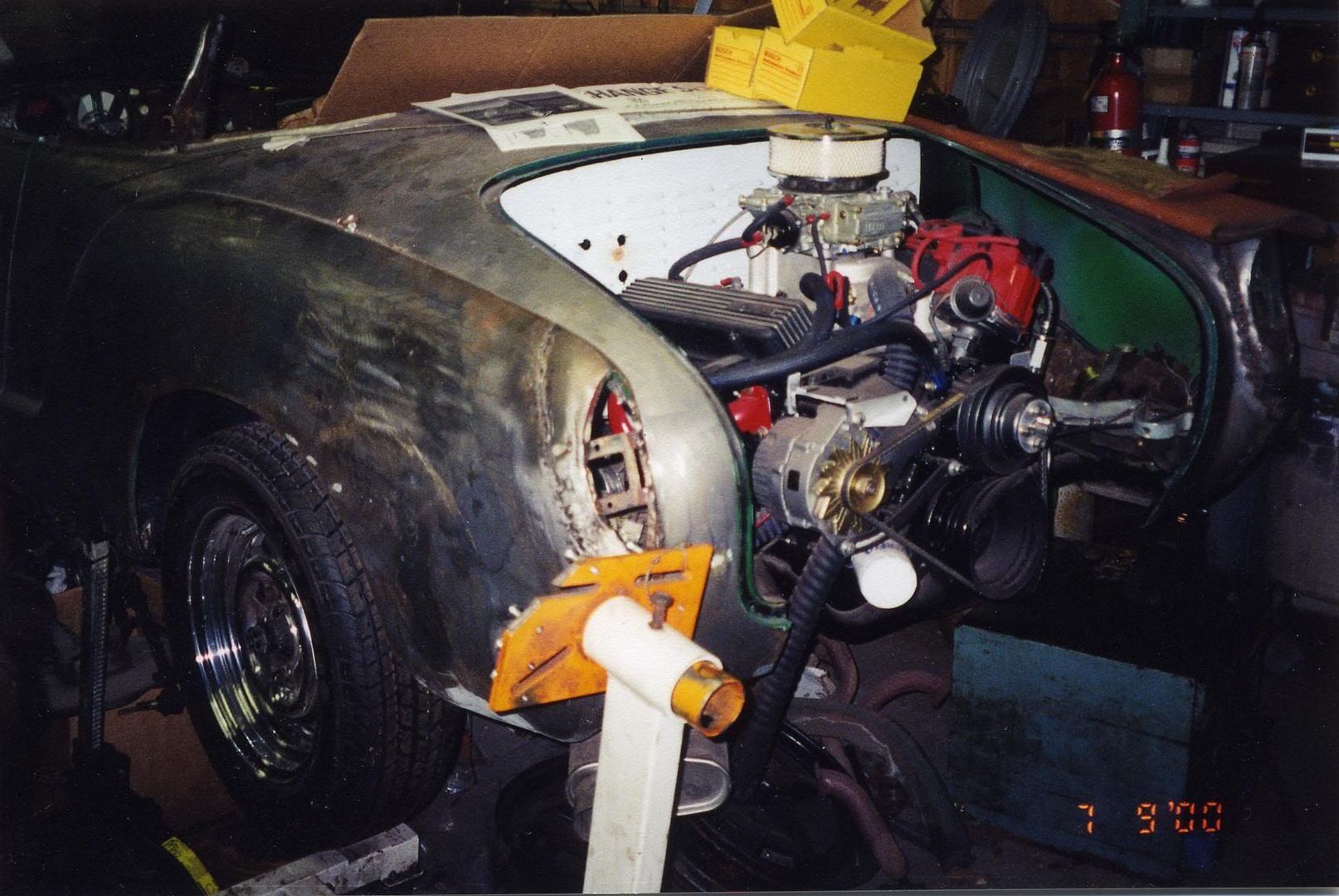 A frame like this one: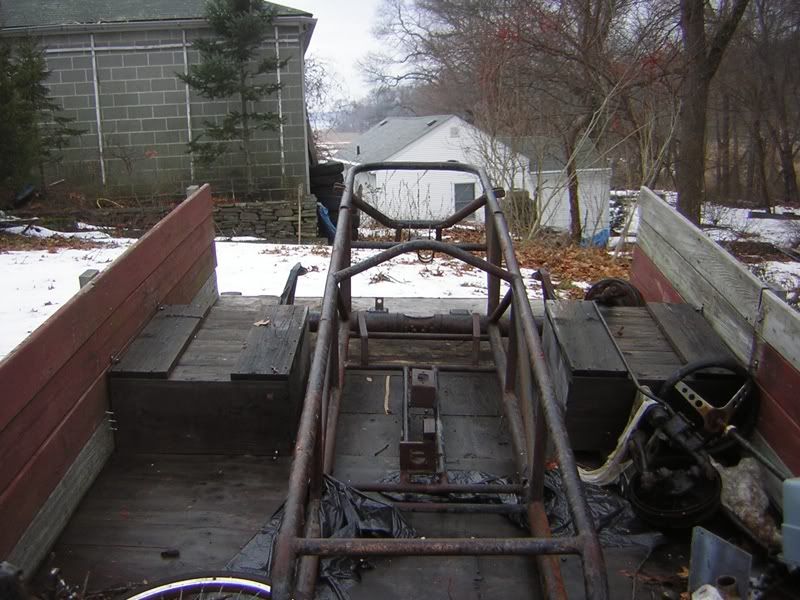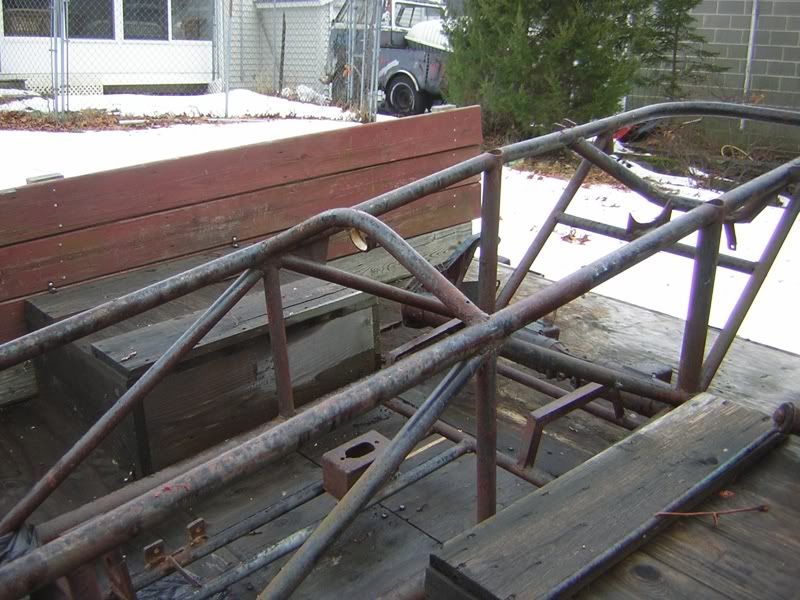 Would mate up perfectly with the remains of a motorcycle for a sweet tandem reverse trike with one of those fiberglass bodies draped over it, Any brave souls out there looking for some more insanity, the frame and the adapter/flywheel to mount the GM V6 to a VW transaxle are for sale. Even have a built Pro-Street VW transaxle to go with the the deal.
Now back to your regularly scheduled thread.