It all started with helping out a friend. He was looking into MINI John Cooper Works models and I was helping out with research and pricing. My wife was a MINI Genius at the local dealership for a few years and we've had a couple MINIs ourselves. And while I was looking for pricing and what was available, I ran across a '13 JCW Roadster for a really good price. But it was listed as a shiftable automatic. Pictures showed, however, a manual trans and 3 pedals. Hmmm. This was a car I've wanted since we had our first MINI. I've missed our E46 ZHP convertible (never should have sold it) for weekend romps and tours with the top down. And with the Bolt joining the fleet back in February, the Volt has become redundant (I've put 300 miles on it since March). I tried to make it more personal and desirable, but the Bolt is just more fun to drive. Here's the latest shot of the Volt...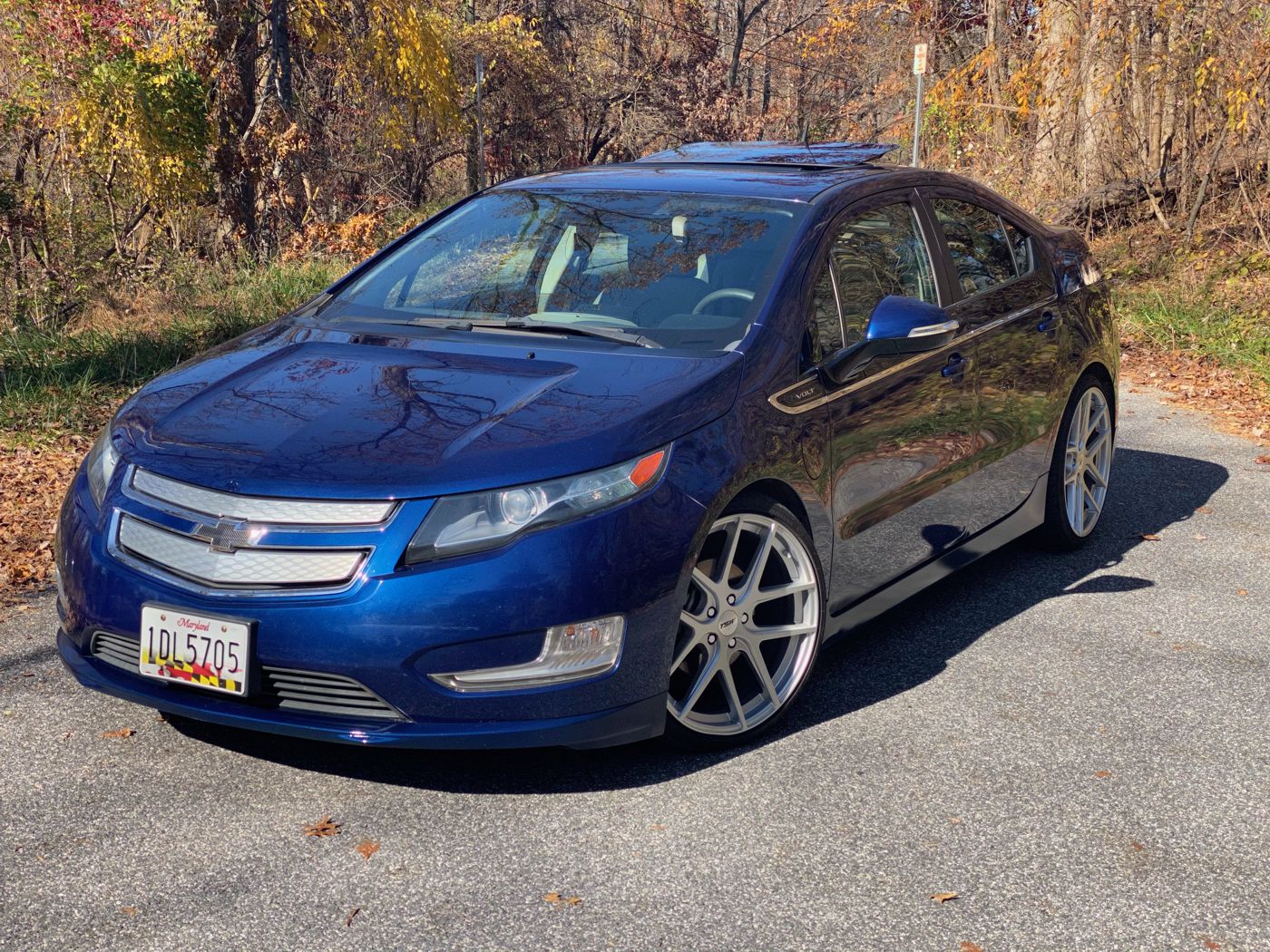 So I called the dealership it was at (4.5 hours away in Virginia Beach). We crunched the numbers and talked about trading the Volt in. The numbers looked good and the salesguy confirmed the JCW was indeed a manual trans (at the time there were only 4 JCW Roadsters available in the country and the other three were definitely automatics). I checked the carfax on it. 52k miles, one owner car, service records on carfax (including a water pump replacement at 36k miles). Drove down there just before Christmas in the Volt and drove the MINI. Everything seemed to work like it was supposed to and man, put it in Sport and the exhaust valves open up with the most wonderful little growl and burbles and pops on the overrun (not obnoxious like some burble tunes, but a sweet factory rortyness). Took a moment to get back in the groove of how to drive manual (to much time in EVs and E38s lately lol), but it was easy. Made sure it drove good, no clunks or rattles. Brembo brakes stop nicely. Steering was perfect.

Paperwork took very little time, and I left Virginia beach at 2 pm. And just before the tunnel on I-64 (the only way out of Virginia beach heading north, really) traffic started backing up. Learned how stiff the clutch was on the JCW. But traffic cleared after the tunnel until we got to I-95 north. From that point on, I averaged 20 mph back to Baltimore. Ugh. Got home at 8:30pm, wondering if going back to a manual was the right thing to do. lol.
Anyway, meet Rowdy the Roadster. A ton of fun, and now the fleet is right sized with the daily driver EV (2020 Bolt) the 2500 Suburban 8.1 for towing, and this: