I needed to move the LS-powered MG in order to do some work in the garage. Since it was coming off the jackstands anyhow, I figured I'd find out what the current weight is. The engine, transmission and rear end are in the car. There's no cooling or exhaust system or spare tire. The fuel tank is in, but empty. The front bumper's off. The interior consists of one Miata seat but no steering column, and there's a 26 lb box of Camaro wiring sitting on the roof.
My weight estimate for the car, complete, is around 2500-2600 lbs. That's based on a published curb weight of 2401 lbs and the fact that Miatas gain around 200 lbs with a similar conversion.
So imagine my surprise.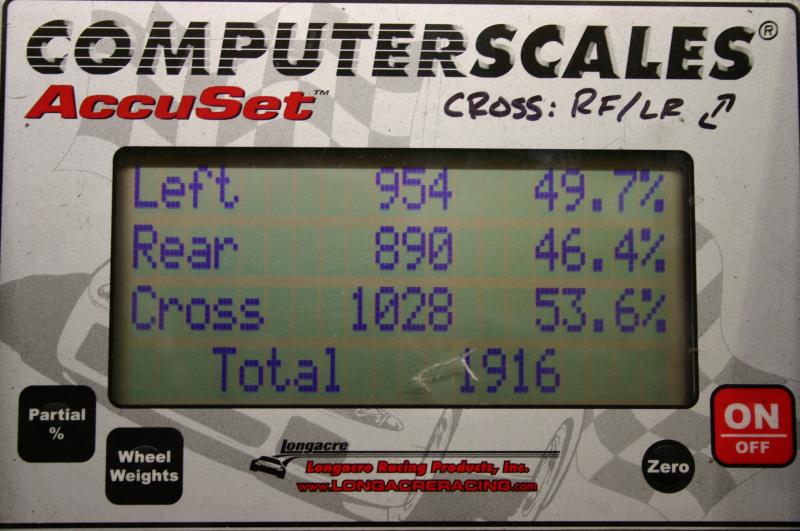 Filling the fuel tank - I always weigh with a full tank - and installing the battery will add around 86 lbs over the rear axle. Granted, there are some parts missing from the car right now but I'm not sure it's going to gain more than 500 lbs. I've probably saved a bunch of weight on the front suspension and definitely on the wheels.
At 2400 lbs, it'll be at least 100 lbs lighter than the mighty Elvis. I'm starting to look at the car differently, this brought to my attention just how fast this car will be.
Fittingly, "Black Devil Car" by Jamiroquai came on the iPod about the time I came to this realization.