I figured I'd finish off the year what the appearance of a big step. So Janel and I picked up the LS and stuck it into the MG.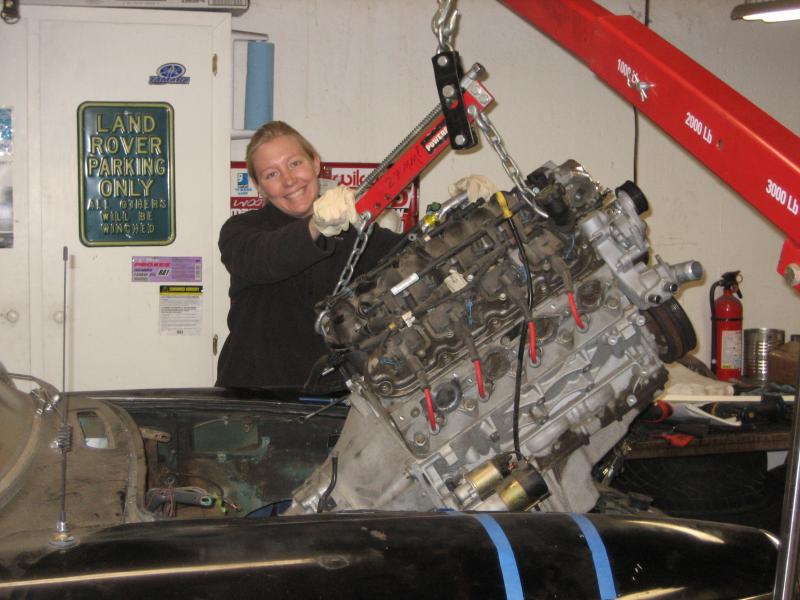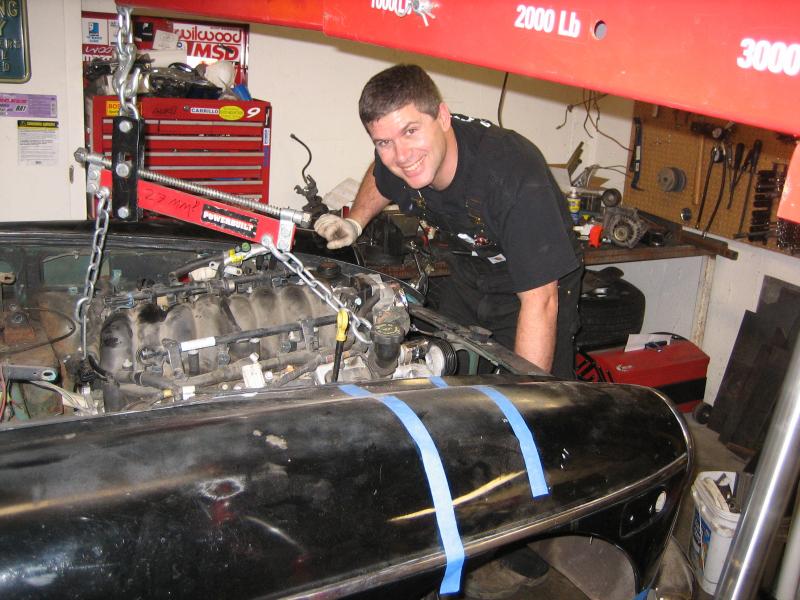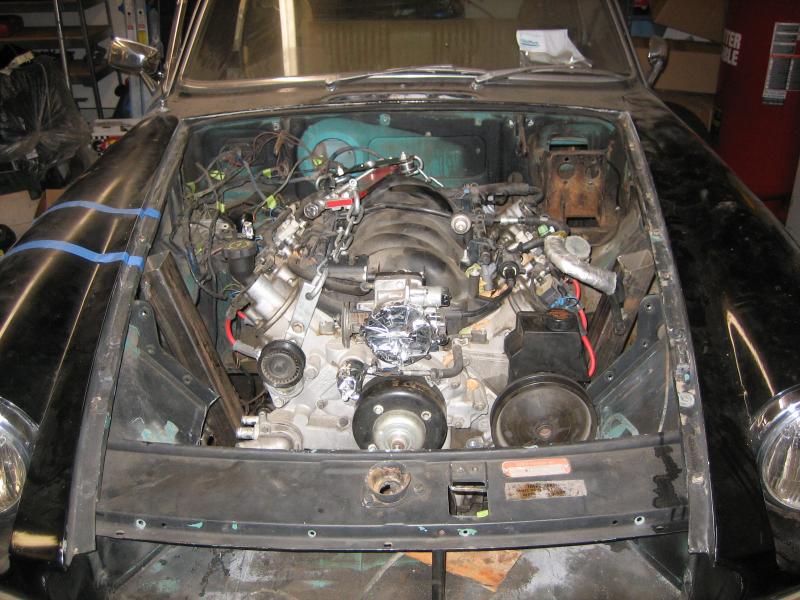 Hmm, kinda looks like it's not sitting level. Good, that explains the tight clearance on the driver's side. But it's in! I'll have to pull it out again later, but right now I feel like real progress is being made.
Here's a bit of a peek at the future stance. The wheel's not quite up into the normal rest position because I haven't cut the stock fender yet. But I think it looks pretty cool.