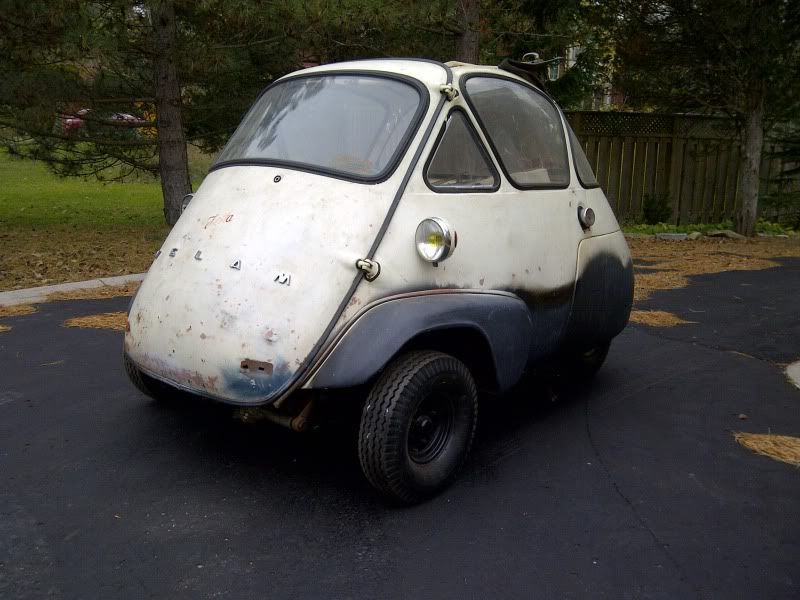 I've had this for about 20 years now... it's a 56 Velam Isetta I got from my grandfather after he passed in the early 90's. The original motor is long gone and replaced with a bombardier 309cc snowmobile engine.
it's a double rear wheel setup
I am thinking GSXR 750....