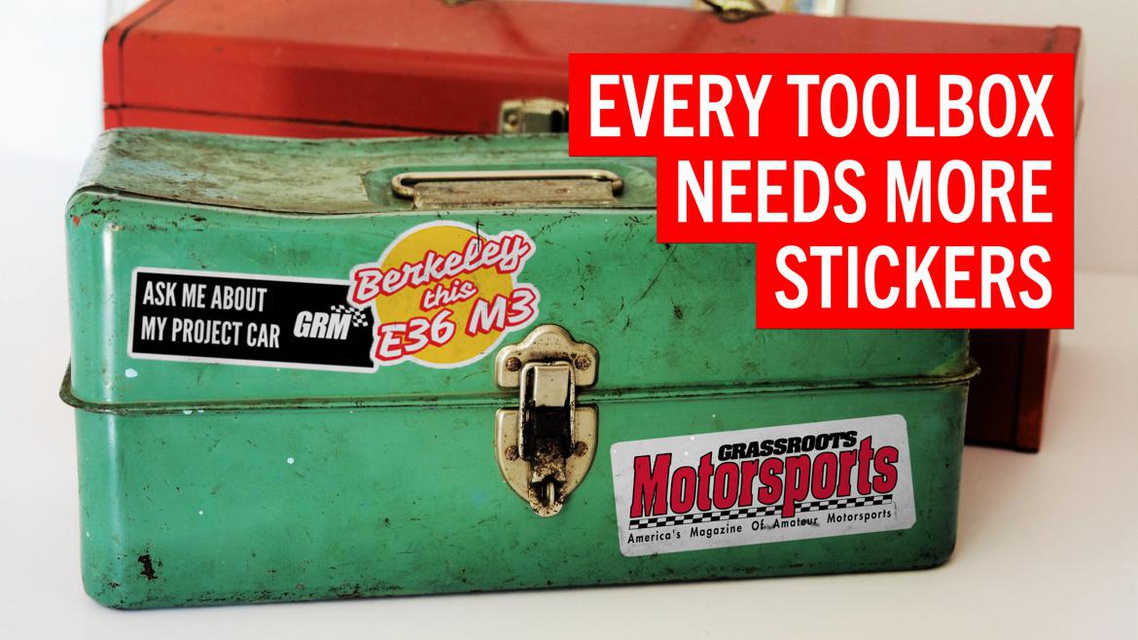 Don't leave that toolbox bare, cold and open to the elements–make it a blanket out of Grassroots Motorsports stickers instead.
No toolbox? No worries, our collection of stickers work on water bottles, laptops, walls, floors, windows, an unsuspecting friend's back and–perhaps most importantly–your car.
As a bonus, many of our most popular designs are currently on sale.
Check out the …