I figured I'd start this now instead of waiting until morning. Don't worry, I'll obnoxiously bump it several times, I'm sure.
The model builds have been going great. For this round, I'm calling it "Motor Madness" because I think it's one of the most fun parts of model building: engines! Engine swaps are highly encouraged (though not required) and feel free to think outside the box on this, in more ways than one.
No time to source an alternate engine? Maybe you can saw that V8 in half and shorten it to a V6! Looking for something to grab "off the shelf" and build? Lots of hot rod kits already come with a custom engine swap in the box. Wanna stick to a curbside? Put some custom badges on the fenders to show that your hot hatch has a turbo V16 stuffed in there.
If you aren't feeling that, well, just shine that engine up and make it look purty with lots of chrome. Or dirty it up and make it look all greasy and old. Build the engine by itself and put it on a stand for display. It's all good, as long as you're having fun!
We're going to let this round go for 3 weeks, one extra week just in case some you need some time to source an engine or to get tools or supplies needed to chop some plastic up to make things fit.
That means the end date will be Saturday, June 6th.
I'll start this off with my planned build:
RANGER SHO. Nuff said.
Edit: almost forgot about the giveaway, I've got at least two kits to give away to randomly selected participants! A "Rescue 911" Taurus SHO and a SnapTite Ford Raptor. I might dig up some other stuff to give away too.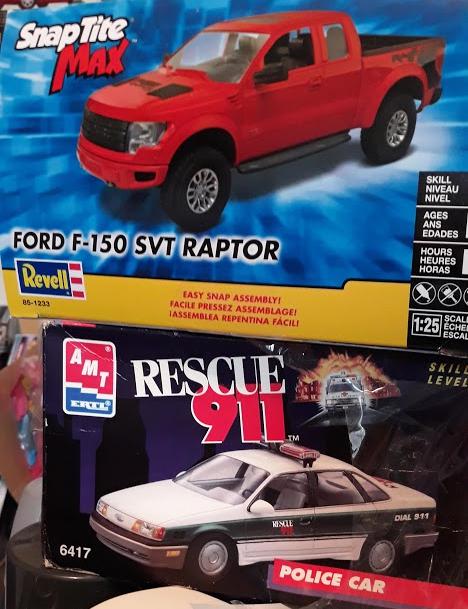 P.S. feel free to post updates on any unfinished builds from previous rounds here too!