It won't come home until this weekend, but here's my $500 1987 325is that I just bought for $500 after lucking into the ad on the Fourth of July right after it was posted: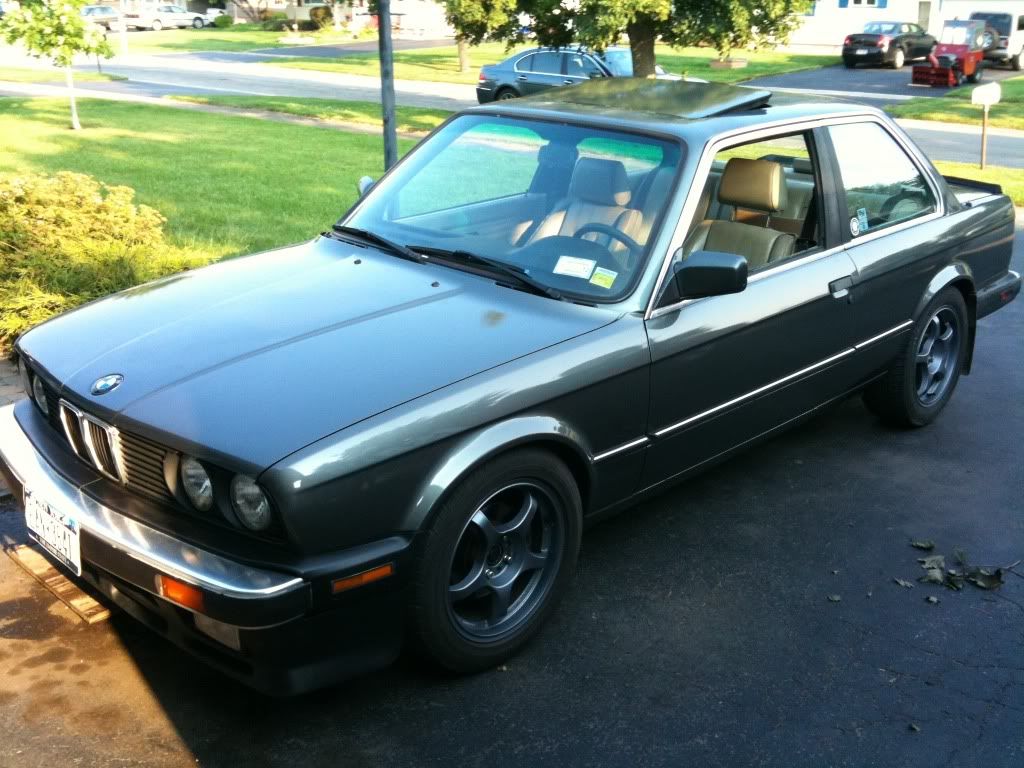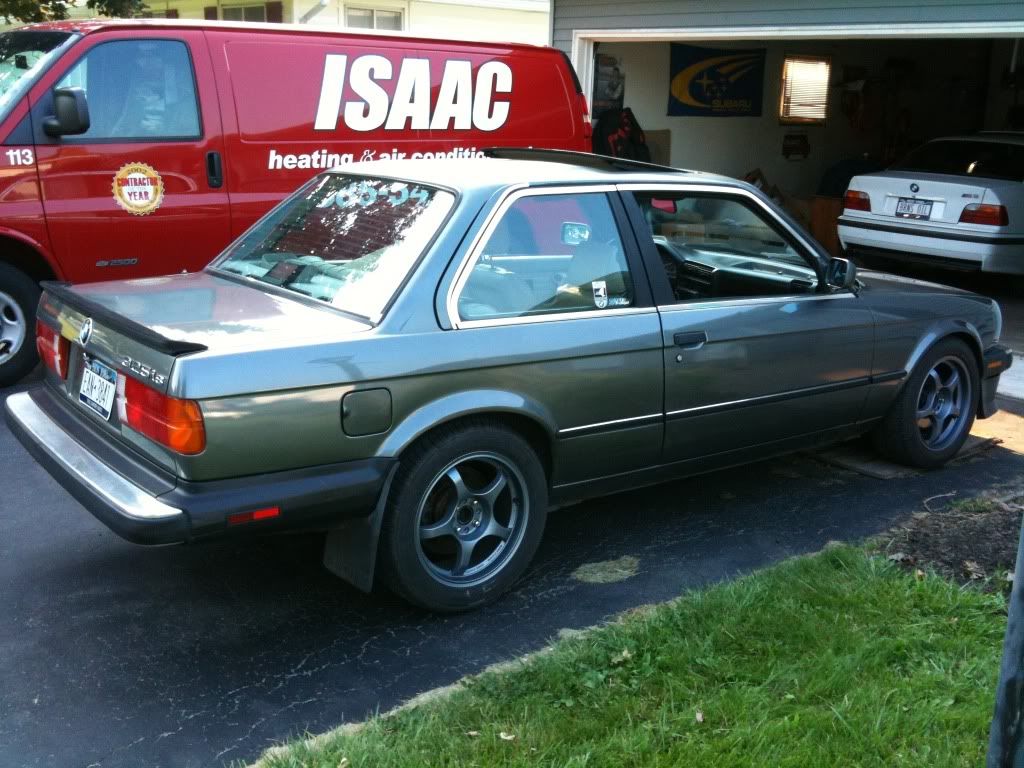 The good: Plugs, fluids, timing belt/tensioner/water pump, head gasket, rear main seal changed 2k miles ago, down pipe and cat changed last winter (less than 1k miles ago), stainless brake lines all around, Hella headlights, Bavauto lowering springs, Bavauto short shifter. New IAC valve. K&N filter (filthy).
The bad: The rust under the driver's door looks to be narrow but deep and will have to be addressed; slight oil leak (I was already pointed to the common leak from the control valve gasket); hesitates/stumbles right off idle (new IAC valve didn't fix it); lots of play in the steering on center (I'll check the big nut on the under dash steering coupler when I get it home); right turn signals don't work (either the relay or switch on the steering column, either way the wheel has to come off); all exterior rubber especially rear spoiler is in poor condition; ABS light is on (PO says ABS never worked - ideas?); stereo only plays out of one speaker. Valves need adjusting. The washer fluid sensor doesn't work. Fog lights aren't hooked up. Driver's door lock doesn't unlock the car and the trunk button sticks. The parking brake release button is waaay recessed into the handle.
The "other" AC completely gone - it gets hot here but this will only be a nice day fun car so the weight loss is probably better than having the AC Power steering pump and lines are removed, pump comes with the car
I'm very excited to have a play car. This is the car that my 10 year old son will be taught to wrench on - he can help me do the valve adjustment, track down any vac leaks, learn basic body work with me, etc. I'll also autocross it and do my first HPDE with it once the mechanical issues are all taken care of and it gets new pads/rotors/rubber.