I was planning to build a new Trans Am 2 type Howe Mustang but with Chevy LS1 for SCCA & V8 StockCar but my car builder had a customer that wanted one worse than me. I am selling the body to his customer and have decided to build the one I have longed for.
A tube frame 1969 Corvette with the L88 flares. It would be reminiscent of the old Owens Corning Corvette's that ran the 24 hours of Daytona and others.
It would be only a "Vintage Look" as it would feature a modern road race tube frame by Woody at Bemco Fab.
also:
600 plus HP carbureted LS motor
Jerico 4 speed
9" Ford Grand National floater rear end
coilovers with Penske's
Brembo Nascar calipers
3 link with watts link rear suspension
CCW 18x12 wheels
I will use the take off Pirelli World Challenge tire or the Rolex GT type Not nearly as expensive to build as it may sound and is essentially the same as my tube frame C6 racer Woody built me.
Will look something like this [URL=http://s641.photobucket.com/user/bosco022/media/3791f742-a938-4ca3-96c2-b7db545c51f8_zpsc95d90c0.jpg.html]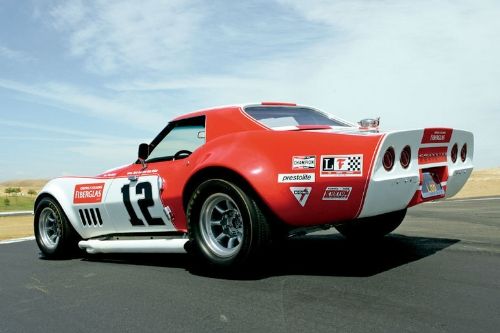 [/URL]