Hey all, A friend of mine suggested I check out this forum, andI'm glad I did...
I bought my first FJ40 earlier today! I don't get it home until next weekend though as I'm not sure it's really ready to cross the Cascades quite yet, so I'm renting a trailer to tow it back next weekend.
What I know about it: it's a 1978, with a Chevy 350 that started life in a '79 Camaro. The guy I bought it from bought it from his dad 7 years ago. In that 7 years, he's gone from the stock Toyota motor to a 454 to a 327 to what's in it now. Additionally, a 4" lift was put on, and Downey power steering was added.
The frame looks really good, though it might be time for another coat of something. The body has some rust, but nothing super-concerning to me - a bit on the quarters, a touch on the body down by the driver's running board. The tub itself looks pretty solid.
Some things I want to do to it in the immediate future: the brakes are spongy, and there's a full 8" of travel in the pedal before anything happens. Might just need a bleed, but I'm probably going to rebuild the calipers/drums just to be safe. E-brake might as well not be there, so I'm going to look at that too - might be something I have done though, as I have no experience with the driveshaft brakes. The steering is a bit vague as well - fair amount of wobble in the steering wheel with no effect.
Otherwise, I'm planning on scraping off the big sticker in the windshield, tightening up the turn signal that has had too much to drink, and driving it around.
The thing comes with hard top, hard doors, bikini top, canvas doors, and another set of Downey gears for the diff (4.10 is installed, not sure what the others are yet). All this for $4k - I feel like I did pretty good.
My plan is to make it a weekend driver with some easy to moderate off-roading. It should be a lot of fun.
Pics: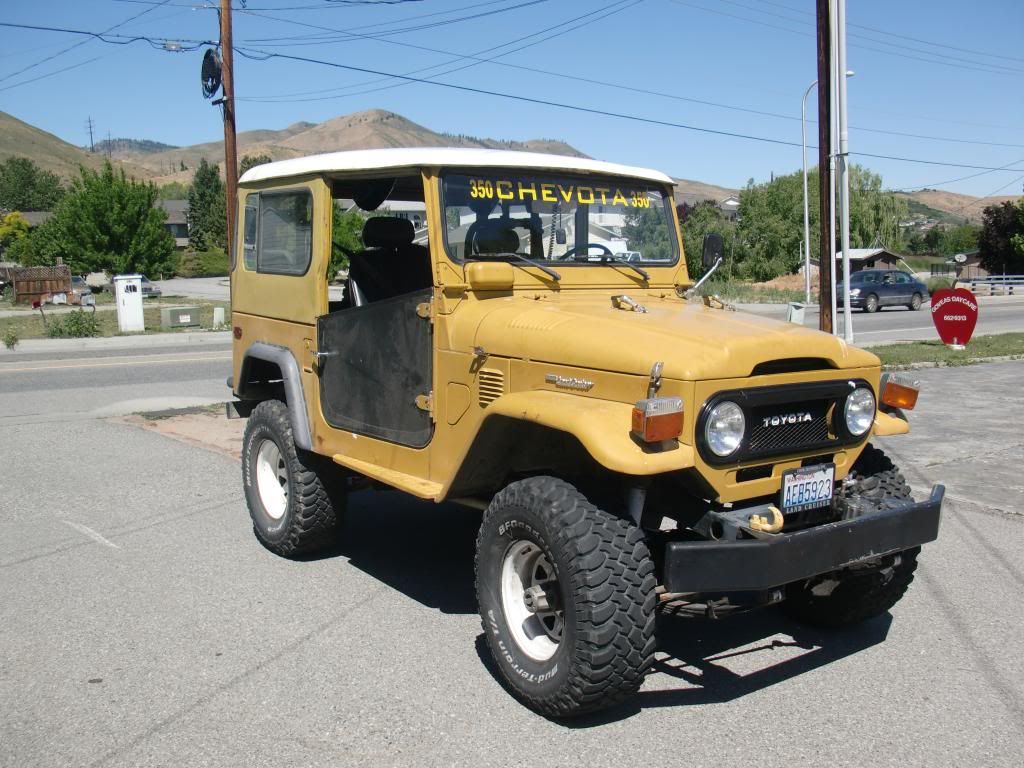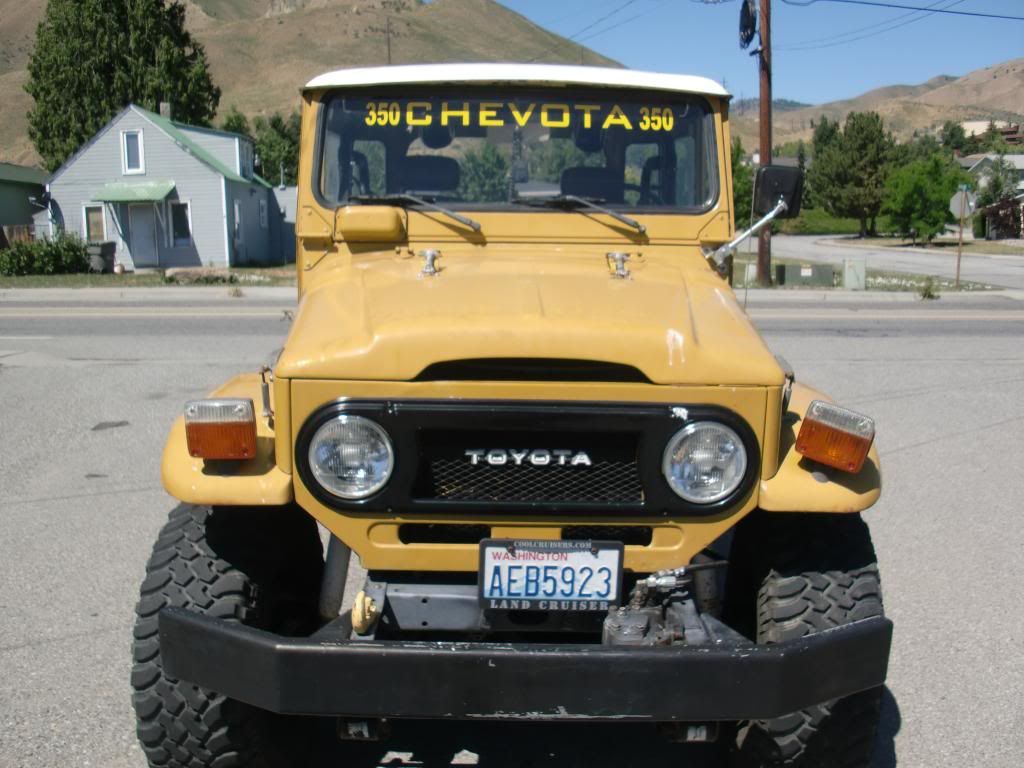 Edit: Fixed my inability to add pics, because I suck...