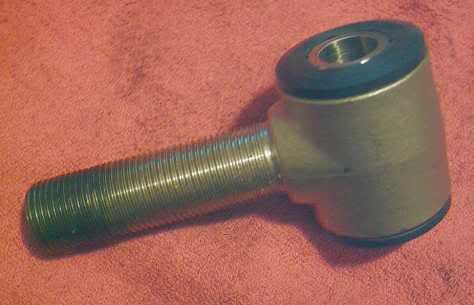 The above was given to me... it was removed from a Cressida/MX83 rear suspension. I do not know whom makes these... and I've been having a tough time finding them.
I need this unit, but instead of center hole diameter of 17/32"(.532") I need it with a 12mm hole in the center steel insert. That would be ideal... but if I can only get it in the above size... I'll look to enlarge the holes in the chassis to take a larger lower control arm mounting bolt
I know there are hyme joints available, I'm looking for a bushing mount instead of a solid one.
Anyone offer me some help???