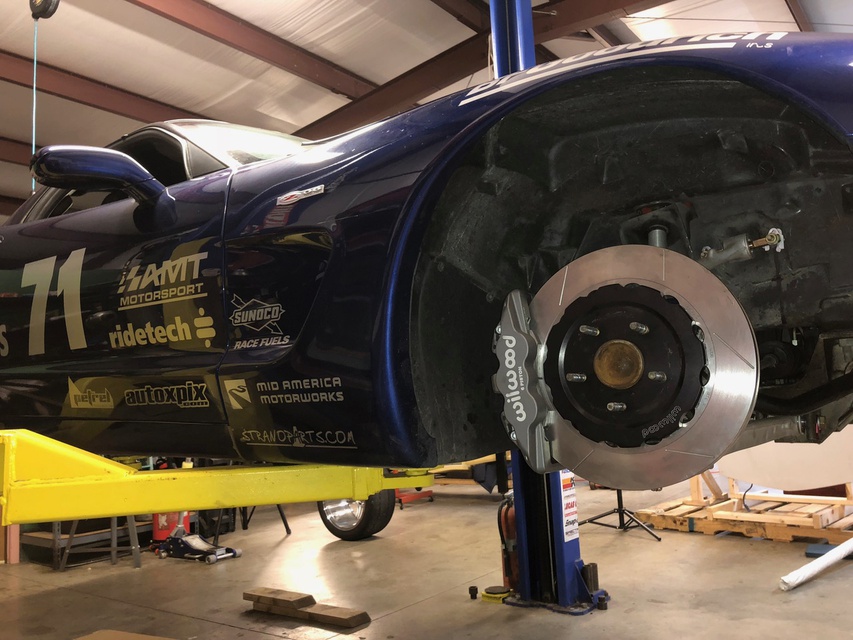 Corvette Z06 brakes are good—and can be made better with a pad upgrade, but they're not really good enough to unlock the full potential of the excellent chassis. We fixed that with an AERO6 6-pistion front and Superlite 4R 4-piston brake kit from Wilwood. The kit features fully floating rotors with aluminum hats that are considerably larger in diameter both front and rear. Despite this additional size—which translates into lots more leverage and heat capacity—total system weight is within a few ounces of the OEM setup.
Despite the kit being a complete replacement for your factory hardware, installation is well within the reach of the average enthusiast with simple hand tools. You'll need to run 18-inch diameter front wheels to clear the large front setup, but you probably already are since finding appropriate 17-inch front tires is nearly impossible for these cars anymore.
It's a highly-impactful upgrade that can easily be completed in a day and dramatically increase braking capacity and feel. Spec Corvette racers have been running a version of this system for years and they report that both the reliability and performance are extremely impressive. After just a bit of time to get the system properly bedded, we're excited about using it in anger soon.