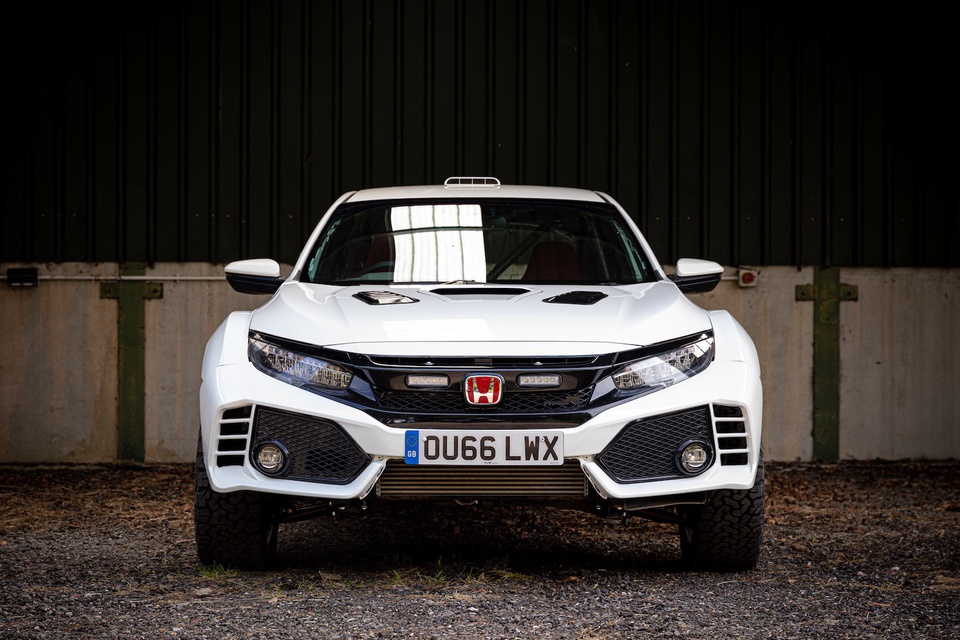 Ever think that the newest Honda Civic Type R would make a great rally car? The folks at Ralph Hosier Engineering thought so when they built this one-off, off-road Type R for Honda UK.
Said to take "huge influence from Rally Raid, Overland and Safari models from the world of rally and adventure holidaying," this Civic retains the production engine and gearbox, but has the addition of 3 inches of ride height and beefier BFGoodrich off-road tires.
Even though this Type R was built as a one-off concept, Ralph Hosier Engineering has said that it would comfortable building more examples for "discerning customers."
Like what you're reading? We rely on your financial support. For as little as $3, you can support Grassroots Motorsports by becoming a Patron today.