Ford is set ot unveil their fully electric truck tonight, and figured we might as well have a place to discuss it since it's a pretty big step for the highest selling vehicle in the US.
It was visible in the background during the President's speech yesterday, and hallelujah it looks like a pretty standard new truck: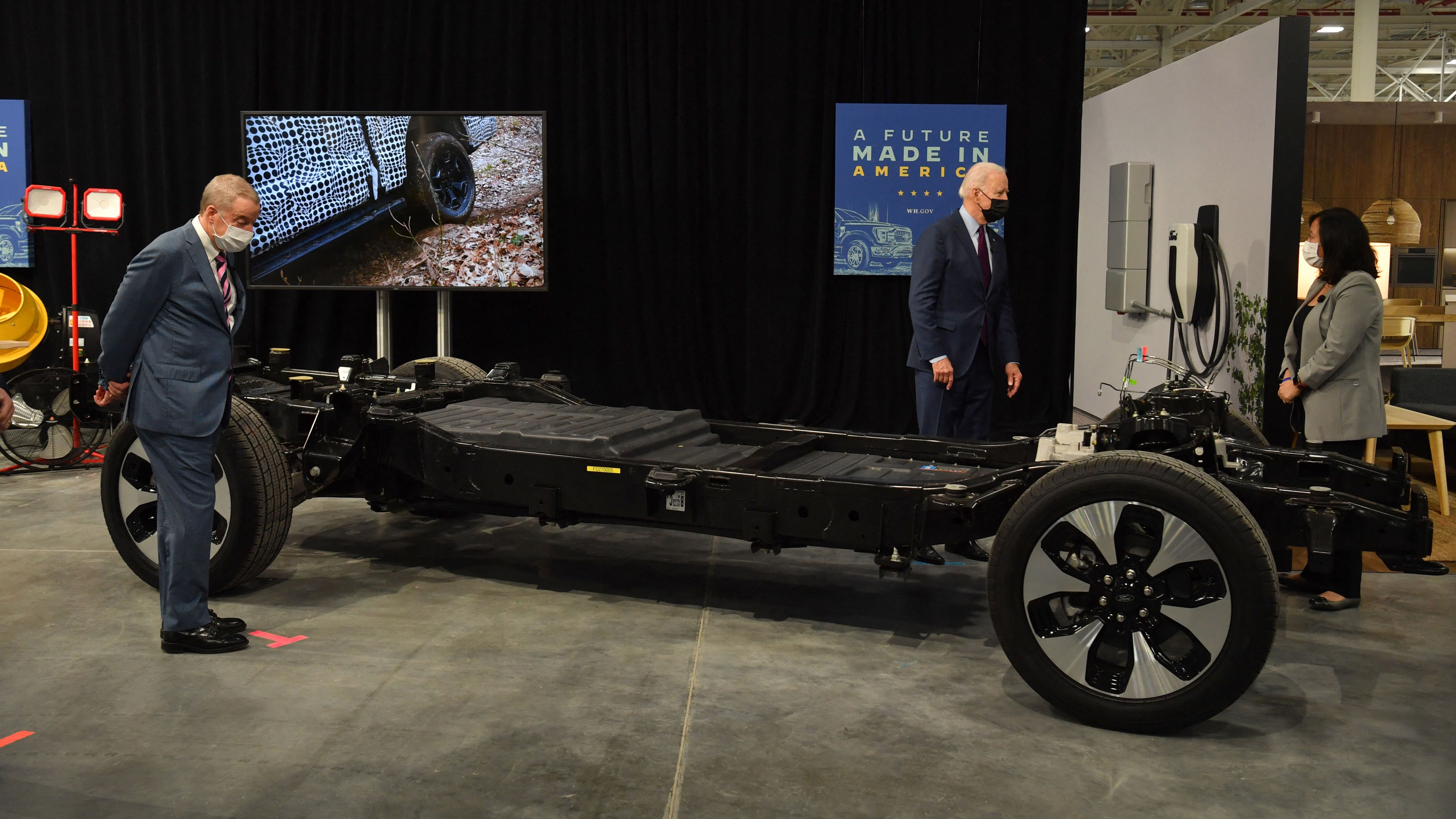 An engineer was overheard telling some VIPs that the battery weighs around 1800lbs, so we might be talking about a truck with decent range or the ability to do actual work (at least for a little while).
Anyway, I'm looking forward to some more details coming out as I think this thing is pretty important in the grand scheme of things. Ford hinted in the past that they were expecting a lot of fleet sales of this thing, so it may eventually end up in configurations other than the "cowboy Cadillacs" that are so common now which would be cool.